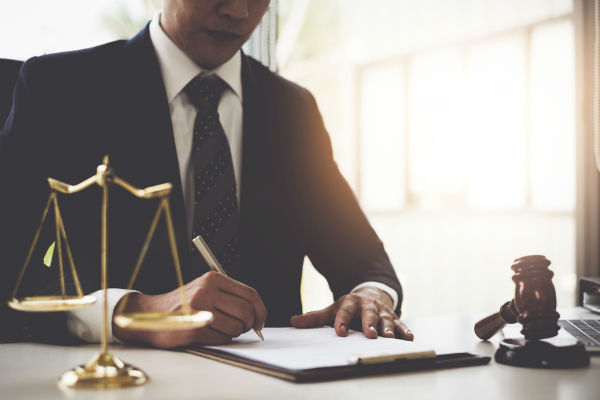 There are many benefits to starting your own law firm. First and foremost, you'll have more freedom and control.
The startup costs aren't that high either, especially if you choose to practice from your own home.
Keep in mind, however, that you will have to do more legwork. After all, there will be more things on your plate.
For one thing, you'll have to get your finances in order. Not to mention that you'll have to come up with a strategy on how to grow your law firm!
Need some guidance? If so, you're on the right page. Keep reading for some tips!
5 Ways to Grow Your Law Firm.
There are several things that you can do to grow your law firm. Here's what you need to know.
1. Make Sure You're Easy to Reach.
It's important that you're there for your clients when they need you. The good news is that with today's technology, there are several ways to make yourself available.
For example, you can utilize cell phones, email, contact forms, or online booking systems. Ideally, you want to be able to answer your clients as soon as possible as most may have urgent matters.
2. Improve Your Social Media Strategy.
You want your law firm to have a strong presence on social media. Don't just make an account and call it a day, either—you want to keep it up-to-date.
For example, you can use different platforms to share information. The key is to make sure that the content is relevant and valuable for your readers.
3. Have a Business Plan.
As with all businesses, you want to make sure that you have a business plan. Basically, it's a concise summary of your law firm's mission, finances, and other goals.
In a way, it'll be your roadmap — it'll allow you to run your firm with a more cohesive vision so that it'll be more successful.
4. Play to Your Strength.
Building a law practice isn't easy. If you want to stand out from the crowd, you'll have to play to your strengths.
Ask yourself, what are your core strengths? Once you've identified them, you can put them to good use. That way, you can reach your highest potential.
5. Come Up With a Marketing Plan.
Opening a law office won't be enough to attract clients — you will need to have a law firm marketing strategy and you will need to put it in the budget.
For example, you can run an SEO campaign — that'll improve your visibility on search engines so that people will be able to find you more easily.
You can also take advantage of video marketing or newsletter marketing.
Growing Your Law Practice.
And there you have it — five tips on how to grow your law firm. The bottom line is, there are several things that you can do to improve your business.
Interested in reading more posts like this? Then be sure to check out the rest of our website!