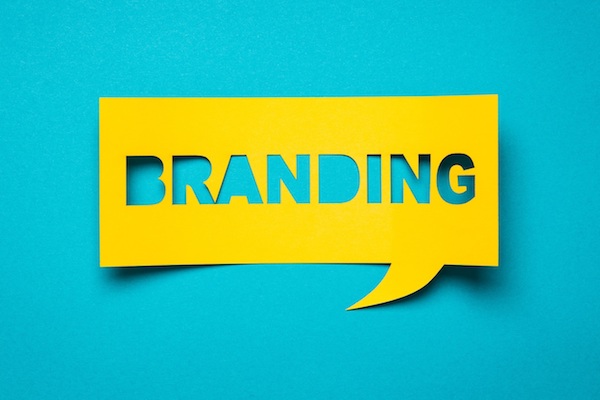 by Luigi Pannozzo, Managing Director of Gazeboshop
Branding is without a doubt one of the most important aspects of building and growing a company. Competition in today's economy is fierce, with consumers able to choose between thousands of similar products and services. Many factors play a part in their decision making, but one of the most salient factors is how distinguishable a company's name, logo and identity is from its competitors.
Businesses who utilise their brand to capture the brand affinity of their audience can drive new business and cement their place in the market. However, knowing where to start can often be the most difficult step, which is why we have outlined the strategies that fast-growing SMEs can leverage to create and market a unique, uniform and unbeatable brand.
Creating a brand strategy.
We have summarised three key areas that you should focus in to create an effective brand strategy.
1. The first step to using branding to secure new business is to understand the brand in detail.
While you may have a general sense of what your brand stands for and how you can get that across to your customer base, the truth is that brands inevitably grow over time and require a fresh pair of eyes to assess whether the values that guided your marketing activities are still optimal.
2. Following this you will need to spend time cementing your brand's purpose, mission and values by gathering internal feedback.
By speaking to stakeholders across the business, you can better understand the type of company that your employees want to work for. Moreover, their direct feedback from working with clients and customers is useful for seeing whether the brand is resonating as it should with your audience, or if changes need to be made.
3. Finally, you should choose a distinguishable voice and personality for your brand.
Clear communication must always be a priority and your audience will react better to a tone of voice they recognise and associate with.
Would you rather your business is seen as helpful and kind, or as innovative and optimistic? Should a customer feel excited after interacting with you or comforted? Some of these emotions will inevitably overlap; the message here is that you should aim to leave a customer with a certain feeling after interacting with your brand.
How to communicate your brand.
Once you have your brand identity nailed down, the next step is to communicate it in such a way that it leaves a lasting impression on your target customer. There are dozens, if not hundreds of ways to do this; build an engaging website, send out free samples, provide free audits, attend careers fairs – the list goes on.
These tactics all deserve a thorough article in their own right. For the purpose of this guide, we've highlighted three strategies that have become particularly relevant since the pandemic began.
1. Digital Marketing.
Shouting from the rooftops about the benefits of digital marketing as a tool to promote your brand is almost a parody at this point. Nevertheless, digital marketing has become more important than ever. Consumer behaviour is changing; consumers who may have been hesitant to shop online before lockdown are now using the internet to purchase just about everything from their weekly shop to their favourite craft beer.
Ecommerce has been on the rise for a while now, but the lockdown period has placed this business model at the forefront of purchasing decisions like never before. In fact, businesses who previously relied on retail stores are now seizing the opportunity of a direct-to-consumer (D2C) model.
Likewise, B2B companies who previously relied on industry events and careers fairs to win new business and drive recruitment are now seeing more enquiries come in from their website.
Digital marketing can be carried out across a number of channels, but one of the most obvious is social media. Your social media profiles are a great opportunity to display your logo and branded imagery for the world to see. Your posts, tweets and comments should reflect your brand voice.By testing your brand on social media, you can see what resonates with your customer base and incorporate that into your activity.
Another prominent digital marketing strategy is to invest in increasing your website's visibility through search marketing such as SEO and PPC. This can go a long way to increasing your site's visibility in search engines like Google. Carry out some keyword research to see what search terms your audience is using and allocate advertising spend and time for content creation to place your brand in front of people searching for that term.
2. Leverage proximity targeting.
While ecommerce is growing in popularity, research has also shown that some consumers are eager to return to brick-and-mortar stores. With markets starting to reopen across the UK, now is a crucial time to cement your brand's messaging and shape that perception in the minds of customers.
Brand affinity in retail will likely be at an all-time low given that consumers have not been visiting shops over the last quarter. It is therefore essential to defend and grow your customer base during this time. But how?
Proximity targeting is one of the most sophisticated ways to do this. Businesses that operate out of brick-and-mortar stores can use the smartphone location data of people who have visited them in the past and retarget them with online advertising. By monitoring the activity of your customers in this way, you can identify those who may have forgotten about your store and gently remind them that you are open for business.
3. Make time for outdoor events.
The ongoing lockdown restrictions in many countries has put a hold to large public gatherings – and rightly so. Nevertheless,while it is unlikely that many events will be permitted to take place over the next three months, it stands to reason that venues with outdoor facilities will be some of the first to host events in the near future.
The UK is following the footsteps of neighbouring European countries in easing its restrictions on outdoor gatherings. Groups of 6 people have been allowed to meet in outdoor settings like parks for several weeks, and further lifting of restrictions is set to come into place in July. Given the scientific research around the reduced risk of infection while outdoors, it is no surprise that the government permitted outdoor markets to reopen on June 1 as one of the first signs of reopening the economy.
Businesses must promote their brand to their audience in real life as well as online. Providing fantastic customer service in brick-and-mortar stores will clearly be central to this, yet businesses must go further to put their brand in front of potential clients.
Outdoor events, such as markets, job fairs and networking affairs, will be key battlegrounds for brands as we come out of lockdown. A marketing manager worth her salt should start signing up for outdoor conferences and trade fairs, as spaces are likely to be filled up quickly.
If you are speaking at an event or attending a trade fair, make sure to showcase your branding as much as possible. Personalise your stall with your logo and colour scheme, or pepper your social media profiles across your presentation slides to help your company stick in the audience's minds. If you have budget for merchandise, it is worth considering how you can put it in front of potential customers to leave them with a lasting impression. 
Conclusion.
Branding has never been more important. The relationships that businesses have built with their customer base have been hampered in an unprecedented way, and it is those who can reconnect with their audience most quickly who will come out on top.
Providing excellent customer service and crafting a memorable visual identity will certainly be crucial to this, but we must do more. We must leverage both digital and traditional strategies to showcase ourselves to our target audience, using tools like digital marketing, proximity targeting and outdoor events. Leveraging these opportunities will place forward-thinking businesses in good stead in an increasingly volatile market.
Luigi Pannozzo is the Managing Director of Gazeboshop, one of the country's leading gazebo and event shelter retailers. Luigi established Gazeboshop in 2005  and has since built a network of clients including Coca Cola, the BBC, the British Army, the Stroke Association,Sainsbury's and St John Ambulance. Operating from Gazeboshop's base in Banbury, Oxfordshire, Luigi has led the growth of the UK event shelter industry and has serviced both individuals from independent businesses to large corporate organisations across a range of sectors.