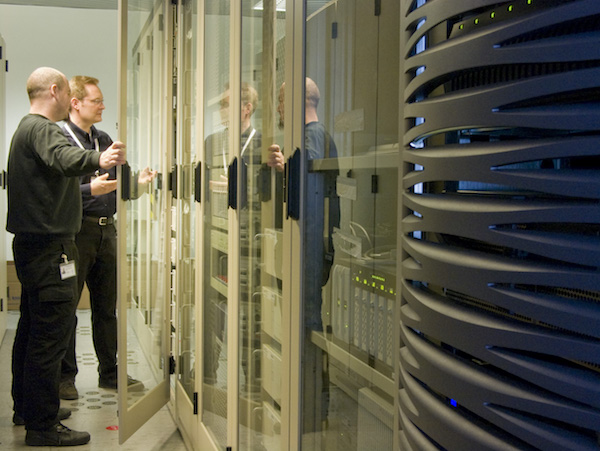 You may not have heard of the sip trunk definition, but you may be familiar with VOIP telephones. You know, those internet-based phone systems that everyone is crazy about right now.
SIP trunking is essentially the backbone of VoIP, and that's not all.
SIP trunking is a reliable way for businesses to set up communication platforms. To find out all about it and why you should consider SIP Trunk as a business opportunity, keep reading.
What Is SIP?
SIP, which stands for Session Initiation Protocol, and is one of the more common protocols in voice over internet protocol (VoIP) technologies. While many associate SIP with VoIP, there are other methods of deploying VoIP aside from SIP. The primary benefits of using SIP are the direct connections between private or local phone systems (PBX) and the public network.
What Is SIP Trunk or Trunking?
The world of telephony systems as they have existed since Alexander Graham Bell made the first phone call have evolved. The traditional Public Switched Telephone Network (PSTN), with its Analog lines, E1 ISDN BRI, or T1 lines, has begun to be replaced by IP telephone systems. What's more, many businesses are using cutting edge and adaptable SIP Trunks.
What is a SIP Trunk? Most say we should think of them as a T1 trunk for today's modern world. Traditionally, a business would buy a T1 trunk from their telephone company and attach it to their PBX system.
Now, they buy a SIP trunk from an Internet Telephone Service Provider (ITSP), and it gets connected to a VoIP/IP PBX. The word trunk is a carryover from the telecom industry and generally means a group of phone lines.
Getting Started: Reselling SIP Trunks.
Here is the most exciting part. SIP trunking is the tech all businesses need to conduct real-time audio and video sessions between multiple parties. Companies need this to do business in today's market.
SIP Trunks have taken over the telephony market that is for sure. In 2017 the SIP market size was $6.88 billion, and most analysts say it will surpass the $12 billion mark by 2023. It's a simple decision for most when considering dipping into SIP reselling when faced with substantial earning potential.
Internet Telephone Service Providers include white label companies who want to license SIP trunks to other companies or entrepreneurs to be resold. If you think this can't be the right time, think again. In this article, it should be clear that reselling SIP trunking is an excellent opportunity even now.
In the middle of a pandemic, businesses are scrambling learning to work and support remote workers in new ways. SIP trunk for remote workers often provides a second line on their smartphone through an app, which allows them to separate business from personal.
Still, there are many benefits to selling SIP Trunks that transcend the pandemic and are really about doing business in today's digital world.
If you are still on the fence, there are few reasons for you to get off and start selling SIP trunks. Here we'll hit the top few, but there are many more that we're sure you'll find on your own.
1. Business Clients Generally Love SIP.
What's not to love from savings on hardware to the up to 80% savings on their phone bill? Up-scaling and down-scaling is a breeze and can be done over the phone in minutes. No more waiting for expensive equipment to arrive to add lines as they grow.
2. SIP Reselling Is a Win-Win.
The SIP Trunk product brings in consistent residual returns to resellers. It is simple to add to your existing portfolio of products providing a broader spectrum of products and services for your customers. Since SIP trunking doesn't need additional equipment, the investment is very minimal.
3. Customer Service Provides More Revenue.
Offering service and support to your customers is simple to do, and what's more, it provides opportunities for more revenue for you. It doesn't even require a lot of involvement on your part, either. As a reseller, you're offering a service that is ultimately fulfilled by the company you're reselling for, and that means your team is free to handle other business-centric tasks.
4. No Additional Staff Needed.
For example, if you are an MSP, SIP trunk reselling is a straightforward addition to your services that don't require any additional staff to manage. It also helps you leverage your profitability and won't need other resources aside from an update to your services on your website and social media pages.
SIP Trunk Providers.
When you've decided to start reselling, selecting a white label provider to be your partner is the next important task. Making a wrong choice will cost you in many ways, so make a list of what you're looking for and be sure your choice checks all the boxes. Here are a few tips to help you choose the right one:
1. Simple Financial Setup.
Look for a provider that takes care of customer billing and taxes for you. When you have one that takes care of these things it's a load off your mind. Also, take a look at their experience and look for a provider who it both as a reseller and real-world VoIP provider.
2. Price For Service.
The lowest price is not always the best deal, so look for providers operating over a Tier-1 network. Remember that the service you will provide to your customers should be top-notch. You want to keep them happy so they continue their service with you for a long time.
3. Adaptability.
It should be a no-brainer, but flexibility is a significant selling point for SIP trunks. It's one of the primary reasons your customer will be interested in SIP trunks over traditional phone lines. Look for providers that make it sweet and straightforward to add and remove lines on demand.
4. Compatibility.
A key point in choosing a provider is looking at their technology compatibility. Their SIP trunks must work across all primary IP Gateways, IP PBX, and even open-source PBX projects that a client may be using. If you choose a provider that doesn't you're narrowing your customer base to those who use the one they do support.
5. Support.
Support from your provider is essential. Look for a provider that will always be ready to assist you with any technical issues so that you'll never be left alone with a SIP trunk problem. Another thing to look for is account creation. It should be fully automated.
The SIP Trunk Definition In a Nutshell.
SIP trunking is here to stay and is growing exponentially. The SIP trunk definition may be obscure for some, but now that you have reviewed some of the details here, you know that reselling SIP trunks can be lucrative. What's more, it's the technology that can keep remote workers connected with their offices and clients while maintaining their personal space.
For more great content, be sure to come back and check out the other articles on this site.