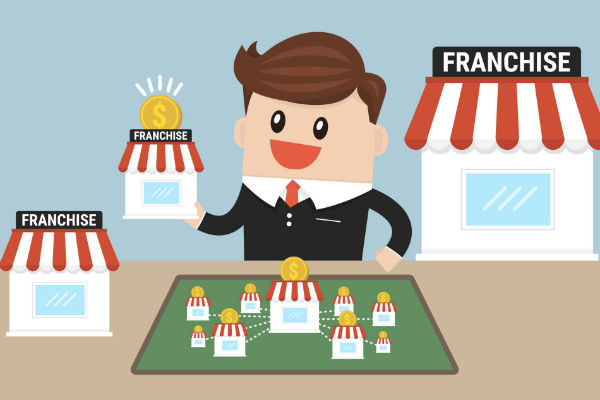 Depending on which franchise you look at, start-up costs can be daunting.
Some of the most popular food chains have major requirements to be a franchisee, and it can be difficult for some to reach.
After seeing some of the costs, you might think that opening a burger franchise is a bad choice, but it doesn't have to be that way. They key to your success is finding and investing in the right franchise.
Wayback Burgers is a fast-casual food chain, focusing on freshly made burgers, sandwiches and hand-dipped milkshakes. They've expanded to over 500 contracted locations across 38 countries, including 166 operating in 31 states in the U.S. Keeping their startup costs low has really allowed the brand to expand.
For comparison, McDonald's requires an initial investment of between $1,058,000 and $2,230,000. That doesn't take into account that you have to undergo up to 18 months of training before purchasing, and there may not be a restaurant available in your area.
Wendy's requires a total investment of $2,000,000 to $3,500,000, and that doesn't include having to show $2 million in liquid assets.
Burger King's investment ranges from $316,100 to $2,660,600. Hardee's can put you back between $1,426,600 and $1,949,000. Culver's is one of the most expensive franchises regardless of industry, going between $1,815,000 and $4,273,000.
However, Wayback requires liquid capital of at least $100,000, with a total initial investment of $209,000 to $524,500. Their smaller restaurant footprint means lower real estate costs, which contributes to less overhead on a long-term basis as well.
There are many benefits to taking the Wayback approach. In addition to having a more accessible initial investment, Wayback Burgers is a fresh brand that offers a tasty twist on the classic staples. Guests often have multiple fast food options to choose from, such as McDonald's or Burger King, in a small radius, but want something different. They still want something quick, but also want quality. One of the key benefits of opening a fast casual franchise like Wayback Burgers is the opportunity to stand out in your marketplace. By offering a unique classic for guests who want something familiar but different, you are meeting the needs of consumers in your area.
Because the cost of entry is lower, it's also easier to expand. Once you build out your first restaurant, it is easier to expand to other areas. Depending on the exact startup cost, you could potentially open 10 Wayback Burger restaurants for the cost of one McDonald's.
Lower startup costs have other advantages. You get the security of knowing you're getting a proven concept, with a clear eye of what startup and future costs will be, along with a network of fellow franchisees to learn from. That means you know what type of profit you can make, when you'll get back your investment and how much money you can make in the long run. That security makes it easier to put up the cash needed to start. And when that cash entry is lower, it makes that much easier to get started.
Startup costs can seem intimidating. But there's no reason to go for a franchise with an inordinate level of startup cash. A lower level of investment can still help you achieve your goals.