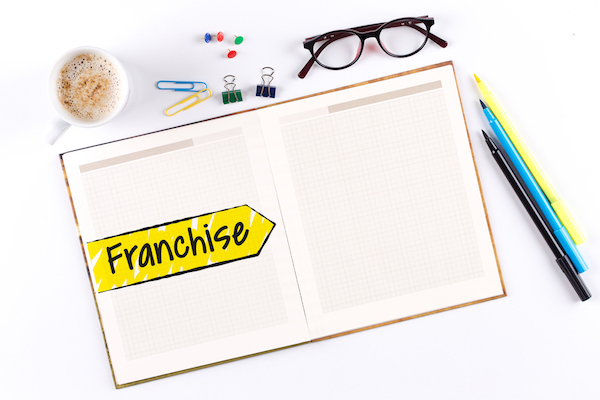 Success in the franchise space is attainable to all. After all, it provides a proven business model, a dedicated following of fans, nationwide support and much more. It's why one out of every 12 small businesses in America is a franchise, and why a new franchise opens every eight minutes. You'll know how long it will take to become profitable and you can lean on a network of fellow franchisees who have had success with the brand to learn best practices. Guests are already familiar with the brand, meaning it's easier and faster to become ingrained in the community.
There are also tremendous opportunities for growth and expansion that may not be available in other models. With so many to choose from across multiple industries, there is surely a franchising model that fits your interests and skill sets.
The franchise model has been a great success for several businesspersons.
Wayback Burgers, a burger franchise, has offered that same level of success to countless entrepreneurs.
One person who has seen success with Wayback is Tanya Bathija in Mastic Beach, New York. A second-generation franchisee, and just 29, Bathija is the part-owner of this Wayback location.
Learning from her father, a long-time franchisee of multiple brands, Bathija is hoping to use Wayback to walk in his footsteps.
"We envisioned that there was no burger place in the area," she said. Wwe looked at Five Guys and Johnny Rockets, but felt Wayback was the best decision to go with. It's not fast food. It takes a little longer to cook, but it's all fresh. I definitely wanted to bring that to this town. People come in for real food rather than fast food."
Jackie and Scott Ammerman were addicted to Wayback Burgers — Scott loved it even more than his wife's home cooking. Because of that passion, they decided to see if they could open their own franchise location. They already loved the food—meeting the organization sold them that a franchise was the right decision. "I was impressed with their enthusiasm, commitment to quality and customer service," she said. "We received excellent training from the team members. Plus, they shared their detailed, proven support system for franchisees, letting me know their focus was on our success first."
The couple now owns multiple locations in Georgia and South Carolina.
Franchising can bring significant success to those who choose to embark on that journey. Joining the Wayback Burgers community is one franchise choice that can help you achieve your goals.