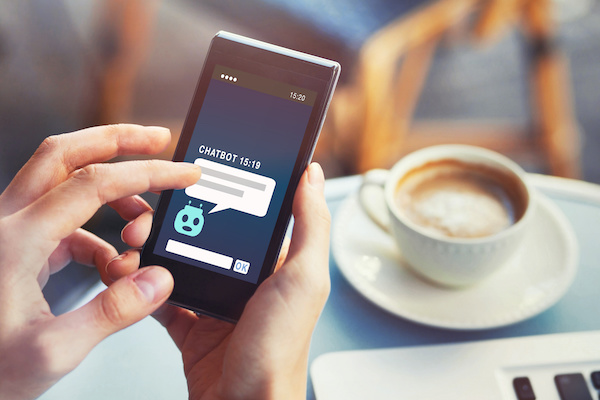 Since it provides a worthwhile purpose, messenger bots are the latest trend in the marketing sector. They've radically changed how marketing is played and are intensifying considerable influence on various industries.
Chatbots have become prevalent due to the dramatic advances in artificial intelligence and many other various technologies. Along with natural language processing, chatbots nowadays are smarter, more sensitive, and more efficient. In a few more years, businesses are likely to see much of them.
What Is A Chatbot?
A chatbot is essentially an AI-powered mechanism that can respond when someone sends queries to your company. Primarily, it functions by providing feedback and answers to any customer queries.
In a business owner's perspective, chatbots could also be used as a tool. For instance, BuyBotPro is a messenger bot that works as a sourcing tool. It assists Amazon FBA salespeople to find out which items they can focus on purchasing to generate profits.
How Can Chatbots Help Your Business?
Below are some of the advantages a chatbot can bring to help you leverage your business:
1. Guided Buying.
You can use chatbots to make appropriate and better-purchasing decisions in sourcing products. The chatbot will offer recommendations depending on multiple factors, such as the information acquired during the chat, suppliers, items, current agreements, purchase history, product selection, and many other parameters in real-time.
Since AI machines operate chatbots, they can assess all these considerations and offer a solution in a few seconds. In contrast, a human user would have to check multiple controls to make various judgments.
2. Cuts Costs For Your Business.
It's much faster and cheaper to implement a fully operational chatbot than building a multiple platform app or employing people with each undertaking. Aside from that, it's a tough challenge to maintain and supervise many employees. It could be too costly for businesses to hire employees and attach funding to sustain them with basic things.
Using Messenger chatbots will not only save you from the costs of employees, but it'll also reduce the issues attributed to human errors.
3. Operational Support.
Chatbots can be indispensable operational and management assistants. For internally and externally bound queries regarding purchase orders, payments, and more, a chatbot can be the single contact point.
Through their sourcing platforms, many businesses are already actively using these tools to supply immediate solutions to a massive number of questions, providing their employees with the opportunity to concentrate on more challenging demands and value-added activities.
How To Create Chatbots?
Advertisers, entrepreneurs, digital strategists, business owners, and product specialists also want to learn how to create and design chatbots. Fortunately, there is plenty of information for developers, coders, and programmers, allowing you to easily implement chatbots.
So, if you want to start using chatbots, the following chatbot creation guide would be best for you.
1. Identify AI-based Chatbot Opportunities.
First, consider the possibilities for an Artificial intelligence-based chatbot before you create one.
As businesses consider how to implement better new bot technology, they need a chance to understand what business processes can be augmented or automated by AI systems.
Artificial Intelligence approaches can be decided based on two criteria: the complexity of the work and the complexity of the data.
This twin study of the complexity of the task and the nature of the data points to four primary models of activity:
Effectiveness
Efficiency
Innovation
Expertise
2. Understand Your Goals.
For your chatbot to be specific, perceive why you want a chatbot in the first place. You and your developer will be driven to get solutions by this question. Make a discussion that aims to meet overall objectives.
Once you know what the chatbot is built for, you're better positioned to conceptualize the chatbot functions.
3. Designing The Functions Of The Chatbot.
The interactions of a chatbot are categorized between structured and non-formal interactions.
As the term implies, formal interactions mostly deal with rational communication, including menu, preferences, and types. The unstructured flow of communication involves pure text freestyle. Such interactions are similar to having conversations with families, colleagues, and friends.
4. Develop a Chatbot Using Non-coding Tools Or Frameworks.
Building your chatbot from scratch is a challenge, especially if you're not that technically skilled. Seeking the help of a developer would be an excellent option. Yet, if a developer's fee couldn't fit in your budget, using non-coding platforms is the next best option.
For starters, you can use chatbot prototypes as a reference for your technical team and improve your way from there.
In Summation.
As far as sourcing is concerned, providers need to acknowledge chatbots now. They'll undoubtedly change the procurement by delivering a more efficient way of working with and around supply.