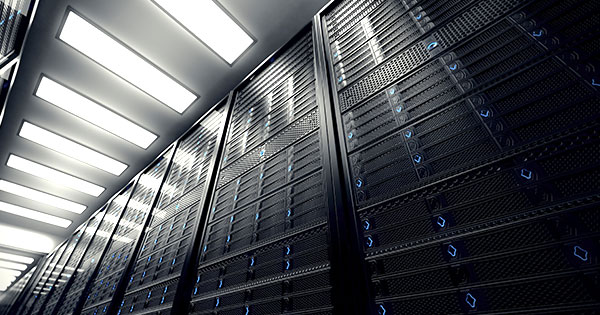 In order to know which type of website hosting you need it is first crucial to understand what a web host is. A web host will be the server rent provider you choose to put your developed project on in order for others to have internet access to your site.
There are four kinds of web hosts available to choose from, each of which has its own list of pros and cons. The four types include, shared hosting, dedicated hosting, VPS (Virtual Private Server) hosting, and Cloud hosting.
It is essential to evaluate which type of web host will best serve your business. Each offers a variety of cost options for your startup business.
However, we will only be discussing the pros and cons of shared hosting, it is the cheapest option for new startup companies. VPS servers are more expensive and are often used after a company has outgrown the capacity of a shared server.
The newer cloud hosting servers are not as affordable for new website ventures. Dedicated hosting is by far the most expensive of server options and is recommended for those with a heavy online presence.
Shared Hosting.
Shared hosting is usually the cheapest of the four hosting platforms. With shared web hosting, you will share server resources with other websites. It is the most cost-effective for startup companies; the general cost runs from $0.99 to around $6 per month.
Pros.
Shared web hosting works great for startups that anticipate a lower volume of web traffic.
It gives companies the opportunity to get their business out into the public and make a name for themselves and create an online presence for a lower investment.
As your business grows, shared hosting allows you to start working on producing and repurposing content to build your business.
There are many companies that enable startups to have an easy and cost-effective first website. This includes web hosting companies like Hostinger, security and CDN providers Cloudflare, and many more.
To further maximize savings, look for web hosting providers that offer multiple shared hosting plans. You can start with the smallest one, and scale up to the medium and high-end ones, with a transition towards VPS or cloud hosting even further down the line.
This kind of scalability helps make a more cost-effective website.
Additionally, be sure to look with a hosting provider that offers a money-back guarantee. It's always good to protect your investment, so you don't need to worry about the service not being up to expectation.
Additionally, look for other offerings like deals that include a free SSL, or domain name.
There are tons of free perks with shared hosting web servers, such as free email, website builders, free SSL certificates, and better ecommerce advantages.
They often offer a very hands-on approach, which can be very beneficial for new startups.
Step by step guidance lets newbies quickly publish their dreams on the internet, with minimal time investment. This holds especially true for those that have a clear picture in their mind of how they want their site to look and feel.
Many offer free templets, tutorials, and WordPress options to choose from during the creative process of building your site.
These templates and tutorials are great for the inexperienced person that wants to create an appealing web presence.
Cons.
However, not everything about shared hosting is perfect. Let's cover some of the issues you might face when using this service.
Sharing resources with other companies on the same server with other businesses can lead to lagging website load times. However, servers are doing more to resolve this problem
You may not always enjoy great web performance. Therefore, it is important to do your own research before choosing a shared hosting service. If another site on your server is having a high-traffic surge, your site might be impacted.
Shared servers do not have infinite resources and you may find yourself confined if your site becomes an overnight sensation in the viral world. Most of the favorite shared hosting sites say they have unlimited resources, but there can be a threshold on the amount of space available for your site.
While they are the most reasonably priced for growing companies, most offer their services for that low price, it is for a limited time (generally the first year). Depending on the host, they could increase their prices from just a little bit more to quite a bit more per month. This is another reason to do thorough research before signing up with a shared web hosting service.
Wrapping Up.
I cannot emphasize how important it is to take a very realistic and practical approach when it comes to choosing your website hosting server.
There are many great companies out that offer some generous perks to using their services, but not of them have the follow-through that a new startup needs. Choosing the correct web hosting service is essential for the future success of your business.