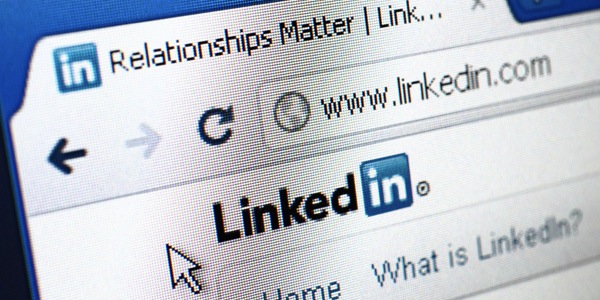 LinkedIn is the best way to generate leads among all social media platforms. It provides more leads and conversions, and it is admitted by most B2B marketers. It's a professional platform that is being used by over 670 million people. There are more than 30 million company profiles on LinkedIn; you will find almost every reputable company here. It generates the highest number of leads from contents; that is why it's mostly preferred by B2B marketers.
Now it is the best time to start to use LinkedIn to generate leads. If you haven't started yet, you can just buy LinkedIn accounts to get started.
In this article, we will share with you exactly how to use your LinkedIn account to generate leads for your business.
Build Your LinkedIn Accounts.
This is the start and the most important step of your journey. You need to build your profile so that people can know who you are and what you can do. A profile with improper summary, headings, and information doesn't attract people. LinkedIn is a professional platform, and everybody here wants to know your profession. Your profession or the work you do is your identity. Therefore, you need to build a profile that shows your profession and professionalism.
Make sure to describe everything about your company and yourself. It would be helpful for people, and they will get the idea. You must also optimize your profile by using the targeted keywords. If you are a content marketer, then you use relevant keywords in your profile because LinkedIn search works on SEO. You need to build an excellent and optimized profile to get into the market.
Grow Your Network on LinkedIn.
Once you have an excellent profile, you are ready to build your network. Your network is the biggest strength on LinkedIn. Keep in mind that this is the most important key for getting leads. Start with your former clients and connect with them. 
You can also request them to write a recommendation for you. It would be great for your business. 
After that, you can target new people. You connect with those people that are relevant to your industry. In most cases, the 2nd and 3rd connections are quite helpful in getting the relevant connections. Be specific and target those who are related to your industry and work.
Share Engaging Content on LinkedIn.
LinkedIn is a community where you can share useful content related to your business or industry. There are many types of content, like text, images, and videos. You can use them to provide something useful to people. 
For example, you can share an image with current statistics. You can share your research, post, or anything that is useful. The people following you will like, share, and comment on your posts.
Engage With Your Connections.
Your engagement with your network shows how active you are and how much you care about your business and others. 
If someone comments on your post, then you must try to reply to as many people as possible.Your engagement builds trust and increases interaction with your network. They can provide you valuable leads in the future.
Join LinkedIn Groups.
LinkedIn groups are excellent for connecting with the people of your industry. You can join related groups and share some useful content there as well. 
This will also increase your leads. You can also make your own group where you and others can share useful things. People can help each other and provide services.
Use Paid Services.
InMail is a sponsored mail that you can send to anyone without connection. You can target your industry. 
You can target people based on their education, industry, job, age, company size, etc. InMail can help you send personalized messages to individuals. You can gather more leads in this way.
Final Thoughts.
LinkedIn is definitely the most important source for getting leads. If you are missing this platform, then you are missing many leads. So, build your profile today and take your business to the next level. We have shared some important things that can help you get more leads on LinkedIn. Try the tips, and enjoy more leads.