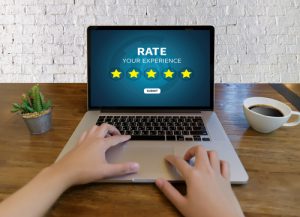 Starting an online business is less risky than investing your money into a downtown office or a brick-and-mortar storefront. All you need is just an internet connection & some ABCs of what you want to do! And in some cases, only the internet connection is enough to start making money.
One benefit of starting a business online is that you can reach out to more potential customers as your business is based online. Thus, making money is easy without even large overheads. If you are tired of the constraints of the 9-5 lifestyle and want challenges rather than just listening to your bosses about what to do and when to do, then surely, it's time for you to start something from scratch.
The following 15 ideas are highly recommended for you to consider as they require pretty low investments:
1. Start a Blog and Monetize it.
If you are fond of writing, it's a great prospect to look into. Now in case of blogging, you shouldn't expect that money to come rolling in immediately. First, you need to create a platform. You need to make sure the content you are writing is educative, informative, & entertaining.
Also, you should understand that you need to sell through the blog. It can be sponsored posts, ad space, digital products, coaching, etc. But if you are willing to devote yourself wholly in the blog & want to remain there for the long haul, then it can be deliberately profitable for you.
2. Create a Review Website.
Review websites are fantastic when you want to earn big bucks. But it takes time to establish them. You will need to focus on low competition niches to make your way. It is kind of similar to affiliate marketing, but you can join with multiple shops or even sell your own products.
Check out these stock newsletters at No BS IM Reviews to know everything about how you can create a review website.
3. Self-Publish a Book on Amazon.
Publishing a book is so troublesome because of all those edits, formats, marketing, etc. But if you publish a book on Amazon, then you have a higher chance of gaining profit.
Before starting to write, you need to email at least 50-60 of your friends about the concept. By validating your idea before you write the book, you'll improve the odds of people willing to buy your book.
Then format the book according to Amazon's standards. If you somehow manage to get a sale of 100 copies within the first month, Amazon will start promoting for you.
After gaining publicity, your book will come within the top list of 100-300 paid services, and then you can increase the price by 1$ every week until nobody buys it anymore. Then you will have an optimum price idea for your book.  
4. Create a Digital Product or Course.
Creating a digital product or course is similar to publishing eBooks. But in this case, you will be monetizing your expertise by teaching it to others. It's a great field to flourish your talent.
You have the freedom here to choose the subject or topic, but you have to promote all by yourself through your own website, your email lists, and possibly through affiliate partnerships. You may consider creating a compelling sales pitch that will convince the audience to buy from you.
5. Become a YouTuber.
People's views are changing rapidly about the content they want to consume from the internet. It's not bound to rich texts anymore. Rather they are moving towards the funny video contents.
Videos are attracting people under the age of 25 more than ever, and their popularity is increasing insanely.
With the emergence of many effective video content platforms, such as Instagram and Snapchat Stories, Facebook Live video, and Youtube, the chance of reaching out to millions of people is just a matter of time.
6. Learn Facebook Advertising.
The tremendous popularity that Facebook has gained is not going away anytime soon. This huge advantage opens up the door for businesses. Facebook ads have a huge impact.
New companies that are emerging every now & then don't have time to study the ins & outs of these ad facilities. So, they need to depend on  Facebook Ad Specialists. Considering this opportunity, you can learn fairly quickly about the ins & outs and establish yourself as a specialist.
7. Learn and Master SEO.
SEO (Search Engine Optimization) has become widely popular in recent times. The term SEO demonstrates the ranking of a certain website when it is searched in the search engines like Bing, Google, etc.
If your website comes on top as a result of a search, then there are more chances of traffic. In return, the revenue will be higher. Nowadays, most companies realize the importance of SEO. So, if you can master the skills of SEO, it's one of the biggest opportunities for a start-up.
8. Get Started with Affiliate Marketing.
Affiliate marketing is based on the idea of promoting someone else's product. And in return, you gain a percentage of profit by up to 50%. Affiliate marketing may include eBooks, video contents, memberships, etc.
A quick tip before getting started with affiliate marketing is to learn the basics of SEO and copywriting. It will certainly help you succeed.
9. Skype Coaching.
Teaching is a generous & respectable work. Also, it is a decent source of earning. It's common that students don't always understand totally in the classes. So, they need extra tuition.
If it's difficult to tutor them by going to their houses, then online classes are just the exact solution. You can conduct these online classes by using Zoom, Skype, etc. You can add up to 100 persons at a time in your scheduled class by using these apps.
10. Buy and Flip Domains.
You've probably heard of buy & flip of "Real Estate". What do they do actually? They buy old houses at a low price, renovate them a little bit, & then sell the houses at a higher price.
The idea is simple, just like selling the domains. You can sell your own domain to someone or maybe buy for them from someone. Either way, it's a very good source of income.
11. Start a Podcast.
Podcasting is easy as pie when it comes to content creation for your audience. It is much more engaging than text written content. Once you have succeeded in earning trust from your audience, you can then potentially monetize your content with sponsorships and offers.
Earning trust from your audience is crucial because if they don't trust what you are saying, then why would they even bother to buy the things you promote?
12. Dropshipping.
The dropshipping idea is a bit old, but it still has its charm. The concept is simple. You set up an online shop to sell others' items. Upon sale, you get a percentage of profit. The benefit of dropshipping is that you have no risk of buying up stock in a product and losing money if it doesn't sell. The initial investment is also pretty low.
But one thing you need to keep in mind is that you need to toil hard to sell these products. Because if a sale doesn't happen, you don't get paid.
13. Become a Web Developer.
Online business is based on websites. So, the demand for websites will never decrease. With this ever-growing need comes the idea of development. The demand for web developers is increasing day-by-day as more & more companies are launching their own websites.
First, you need to learn the basics, which may take time. But once you have learned it thoroughly, you will be sure to earn a handsome amount of money.
14. Invest Your Time in Graphic Design.
Often, we get attracted to some websites because of their amazing design. Ever wondered who did it? Yes, it's the work of a graphics designer! They are actually visual communicators.
The design of web pages, sales pages, logos, and really anything else that needs to look sharp is their main expertise. To be a great graphics designer, you just need two things & those are; visual thinking power & a portfolio. So, why not give it a try?
15. Start A Consulting Business.
This particular point is for those who want to escape the 9-5 schedule. This point is not for start-ups. Because here, all you need is a huge knowledge &  experience. If you have tons of knowledge about a particular field, you can be highly paid for consulting with your niche. You just need to apply your knowledge, experience, or skills to solve the problems of your clients.
Final Thoughts.
Last but not least, the internet itself is overflowing with money-making opportunities. There's always something for everyone. So, I will suggest putting in the time and see where it leads you. With such a huge list of ideas, I'm sure you will find something worth trying!