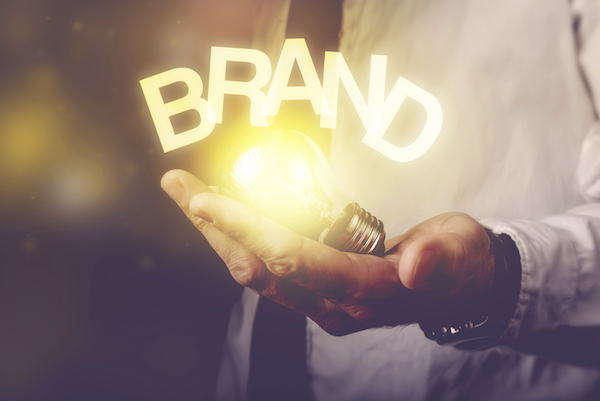 by Shayne Tilley, Head of Marketing at 99designs
Even with all the challenges that 2020 has thrown our way, many businesses have been able to adapt their offering to service customers online. In fact, if you're one of the 48% of SMBs and entrepreneurs who have experienced a severe decline in demand or cannot operate at all as a result of the pandemic – pivoting online may have been the only route out.
No sector has been spared by shutdowns and the dramatic shifts in consumer behaviour, but out of the chaos, businesses of all sizes are seizing opportunity. 99designs recently conducted research to assess the impact of COVID-19 on entrepreneurs across the globe and found that more than half (56%) have pivoted their business model, with almost half doing so to address changing consumer needs as a direct result of the pandemic.
With social distancing laws still in effect, the need to meet customers where they are has never been more relevant. And where there are right now is online.
There are plenty of mistakes that come from pivoting too hastily, but luckily many can be easily avoided with a little care and the right know-how.
Mistake 1: Pivoting without looking (at the data).
With so much changing so fast, the mixture of pressure and fluctuations in demand can easily lead to rash decisions. It can be tempting to copy what others are doing, or try to pivot as a quick fix. However, it's clear that the societal changes brought on by the pandemic are going to be around for a while, and your brand needs to survive beyond these strange times, so it's important to get it right.
You need to consider your customers' new needs and habits. Figure out where they need you most and meet them there.  Take the time to really assess where the opportunity lies for you and your business online and where the demand is. A blind pivot is likely to be a pivot in the wrong direction.
Mistake 2: Not having your website up to scratch.
We're now online more than ever, so it's important that your web offering is up to scratch. Not only that, but with so much disruption in our day to day lives, consumers are looking for services and products that make their lives as easy as possible. Therefore, it's vital your online customer experience is seamless.
A purchasing journey is not the same online as it was offline. So you need to consider how you can effectively recreate your existing offline customer and brand experience, but add value and streamline it too. Consider your end customer's needs and the best way for them to access your product or service. For many that looks like an ecommerce experience, with our data showing that of those businesses with plans to add ecommerce to their website, 46% have either started or are discussing it as a result of the outbreak. For others it might be more about dialing up the content on your website to add value to your customers' interaction with your brand so that you stay top of mind through this time.
Mistake 3: Forgetting your brand.
While the increase in digital adoption provides a great opportunity for tech-savvy businesses, something that often gets forgotten is how your brand stacks up online. With 66% of offline businesses now in the process of creating a website, that's a whole lot more competition coming your way, meaning an eye-catching and sleek brand is imperative to stand out. Consider all elements of your brand and evaluate whether or not they do you justice, from your logo, values and palette through to how that translates across all your digital assets such as (your newly refreshed!) website and marketing collateral.
Mistake 4: Not making the most of social media.
Gone are the days where social media was an afterthought or a 'nice-to-have'. In today's digital age, social media is an essential part of your brand's online presence. But it's not as simple as simply posting a photo inventory of your products, it's a customer engagement and community management tool. It's a place to inspire, educate and connect with your audiences on a deeper level. It provides an opportunity to build a community around your brand and ultimately add value to the end customer experience. Not only that, but social media advertising can be an incredibly effective and inexpensive way to reach very targeted segments of customers.
Mistake 5: Not communicating your pivot clearly.
It's all well and good pivoting your brand online, but how will your current and prospective customers know about it if you don't tell them? Whatever your new offering may be, you need to let your customers know how they can still interact with you and importantly, why they should.
Do you already have a database of customers you can reach out to through email? What about your social media followers and social advertising (providing you haven't fallen victim to mistake number four)? Make sure you are leveraging all communication channels available to you to spread the word and regularly check in with customers to let them know you're still there for them!
Mistake 6: Not being ready to pivot.
While there can feel like an enormous amount of pressure to pivot your brand offering to an online model (the word 'pivot' itself is synonymous with quick movement), it's important not let the circumstances rush you.
Before you attempt any of the above, really assess your situation right now and be honest with yourself whether you are ready or not. While a pivot can be a means to an end, it's still important to ensure you have enough cash in the bank, time and know-how to execute well.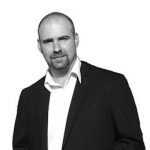 Shayne Tilley is Head of Marketing at 99designs, the global creative platform that makes it easy for designers and clients to work together to create designs they love. Wrangler of collaboration, diversity, and creativity to help bring more opportunities to people all around the world.