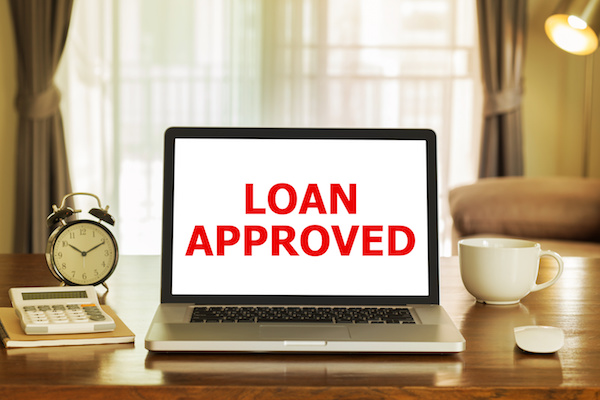 Any small business requires a loan at some point. Whether it is to get its operations off the ground, expand or run the daily activities, small business owners often go out of their way to get funding. However, getting a small business loan may sometimes be a tough nut to crack. This is mainly due to tight lending standards put across by banks.
However, you can now obtain funds for your business online. Online business loans are easier to access and provide business owners with various options. Here are a few steps to follow when borrowing online to make sure you qualify for an online business loan:
Know Why You Need the Loan.
It may seem obvious why business owners opt for loans. However, if the business is still in its start-up stages, this might be a bit confusing. Small business owners may not even recognize the amount they need.
Online lenders may need to know if the funds are for:
Starting the business
Running the business' day to day operations
Expanding the business
Starting a safety cushion
You will have to sit down and articulate why you need a business loan and state the amount you need. This is especially in times of crisis or pandemic like the COVID-19. Sometimes, you will not be able to address this question until you have prepared your financial statements. 
Determine if You Qualify. 
To qualify for an online loan, the online lender will review your credit score and business history. If your business is less than three years old, you will have to put your personal credit score in order. This is how to qualify for an online loan:
Review your Credit Score.
Your Credit score will determine the amount you are eligible to receive. You can get your credit report for free from various online resources. Some credit card issuers and personal finance websites also give credit score reports. If you find errors in your credit score report, you can write a letter to the agency specifying the error. If it is one that the agency can't fix, you can file a credit dispute report. Online loans can particularly be an excellent option for people without a remarkable credit score report.
How long have you been operating.
Online lenders will also check how long your business has been in operation. Your business needs to have been in existence for at least one year to qualify for a small business loan.
How much money you make.
Online lenders will also review how much revenue your business generates. Primarily, your minimum annual income should range between $50,000 and $150,000. Calculate yours and know how much the online lender requires to approve your loan.
How you plan to repay.
You need to carefully analyze your business financials, more so the cash flow. This will help you evaluate how much you can afford to repay every month. Some online lenders may require you to make payments daily or twice a month, so you need to consider this too. A tip to help you in this step is to know that your total business revenue should be 1.25 times your expenses or more. You should include the repayment amount to the business expenses. For instance, say your total business income per month is $10,000, and you pay $7,000 in rent, inventory and other costs, the maximum amount you can afford for monthly repayment is $1,000.
Determine the Best Online Lender to Borrow From.
Business loans can range from about $2,500 to seven figures. Most financial lenders don't want to deal with small loans because they require the same amount of work as bigger loans but are less profitable. This is why you need to evaluate various online lenders and settle on the best one for your business.
You can consider the following lenders for small business loans:
Nonprofit Microlenders – these lenders offer favorable terms and interest rates. Additionally, they also educate their borrowers on how best to use the loans.
Community banks and credit unions – Most of these are usually very welcoming to small businesses.
Other Platforms – You can opt for other alternative online lending platforms such as peer to peer lending, crowdfunding websites, purchase order financiers, and many others. Many of these alternative lending platforms process loans faster. However, their interest rates are usually higher than other traditional ways of lending.
You also need to consider the interest rate. It could be 5%, 10%, 15% or even higher. Remember that this does not include the processing fee.
In Conclusion.
Business owners mostly resort to business loans for many reasons. For a long time, traditional lending institutions have had tight lending standards making it hard for small businesses to access loans. However, online loans have made it easier for small business owners to access funding.
To qualify for these loans, you need to know why you require the money, how much you need, and how you plan to repay the loan. Also, evaluate various online lending platforms and settle with the best.