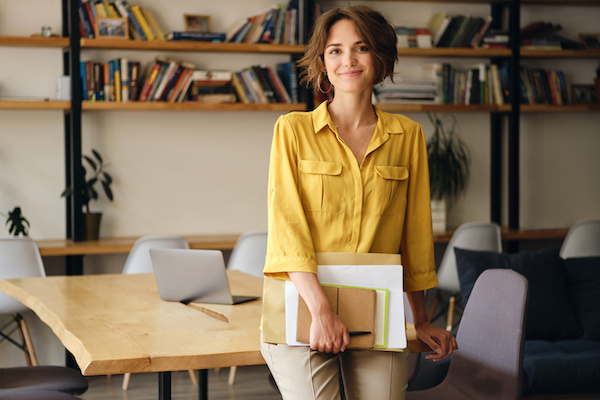 by B. Jeffrey Madoff, founder and CEO of Madoff Productions and author of "Creative Careers"
These unusual times are causing a lot of people to think about what they want to do. Millions of jobs have been lost. Most people have more time on their hands than ever. It can be a time of anxiety, but it can also be an opportunity to pivot, to try something else; possibly pursue a creative passion and turn it into a business that can generate income.  Becoming an entrepreneur has become much more common since the financial collapse of 2008 when many people started their own businesses because jobs were scarce. They are scarcer now so, again, entrepreneurship could be a viable option, especially if you have an idea you've always wanted to pursue. Historically, the failure rate of new businesses is the same in good economic times and bad. How can you begin a new career? What should you be thinking about?
Anyone pursuing a creative career should realize it's a job. It requires discipline. You have to "show up" and be ready to work, even when showing up is making the commute from your bedroom to your living room. I teach a course about entrepreneurship, creativity and business called "Creativity: Making a Living with Your Ideas" at Parsons School for Design in New York City.
As a teacher, my job is to provoke, entertain, disrupt and educate. Although education is the goal, without engagement, it doesn't happen. Discovery is a better word for education, because discovery is how we learn. I too am learning, learning from and with the students. I'm not only discovering what they know, I am also discovering what I know – and don't know. Engagement is key, which means I encourage them to find their voice and express themselves. As a film director. I do the same when working with talent. Feeling emotionally safe can foster the confidence to express.
If you want to start a business, it's essential to ask yourself the following questions:
Why do you want to start this business?
Starting a business is relatively easy, building it and sustaining it is hard. Motivation is what keeps you going. It is why you do something; for money, fame, approval, satisfaction, etc. It's up to the person to keep themselves motivated by what they hope to get out of what they do. Creativity is an affirmative action, initiated by the person doing it. One can be supported and encouraged by others, but the motivation has to come from within. What's most important is to provide yourself with the motivation and drive to go after what you want and figure out how to get there. There is no single or magical pathway.
How do you define failure?
Starting something is daunting because most of us are afraid of failing. If a person has failed in their pursuit, be it in business or personal relationships, it's important to understand why. Failure can be an important learning experience, if you understand why you didn't achieve what you had hoped to, and then develop a different strategy that will lead to a better outcome. That's not to say those times of failure aren't painful, they are: but the biggest failure is not trying. As long as you keep trying and keep learning, you haven't failed.
How do you define creativity?
A lot depends on how you define creativity. It's all about how you look at what you do and how you act on it; music, painting, boxing, mathematics, everything can be creative or drudgery. A creative person discovers ways to make what they do interesting. Creativity is the passion to affect change.
After you have thought about these questions, you will need to focus on creating the following in order to start your new career:
The clarity to determine what you want to do and why you want to do it.

The awareness of the distinctive difference you can bring to that pursuit and the ability to articulate that difference.

The knowledge that there is a market for what you want to create, i.e. proof of concept.

The openness to collaborate with others who have complementary talents — and to enjoy the process.

Not being paralyzed by the fear of risk or failure because if you are afraid of either you will never do anything interesting.

Thick enough skin to persevere through the inevitable rejection & criticism you'll receive.

The understanding that whatever you create, it is separate from you, so criticism and rejection shouldn't be taken personally
Passion is the fuel that propels talent, but you need the perseverance to deal with the hustle and  the rejection. Making a living with your creativity is tough, but it is tougher going through life doing something you don't like or don't find inspiring. Maybe now is the chance to do what you've always wanted.
B. Jeffrey Madoff is a director, photographer, writer, and professor in New York City. He is the founder and CEO of Madoff Productions, a film production company that has created award-winning branded content including commercials, web content, music videos, and documentaries. He launched his Creative Careers class at Parsons School of Design in 2007; in this class students learn how to do what many of us only day dream of doing — earning a living doing what you love to do. He is author of "Creative Careers".