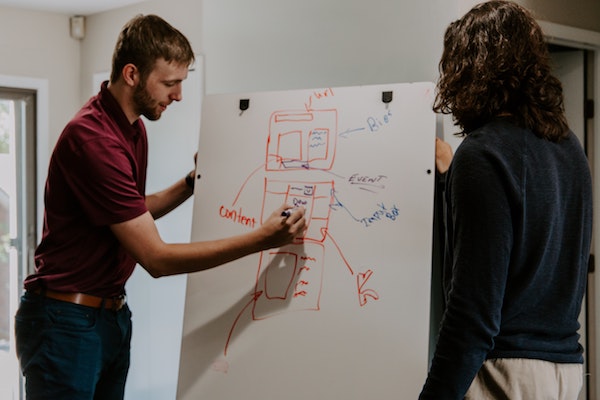 by Shannon Tucker, Vice President of Media Relations at SSPR
Two words that make me cringe: "No comment."
I've been working in PR for close to 15 years, and I still spend more time than I'd like trying to get clients to understand the importance of crisis planning. Many see it as an afterthought, others prefer the, "No comment," approach and want to run as fast as they can in the opposite direction.
Let's change that. COVID-19 has given all businesses a reason to pay closer attention to crisis planning. Here, I've compiled the biggest crisis-related mistakes businesses make and how to solve for them.
1. You're running from the crisis.
Your company may have been featured negatively in the press or your team made a mistake that went public on social media. Don't hide and hope it will blow over. Lean into the fear! In most cases, going radio silent on your social media channels or telling a reporter, "No comment," is a major misstep. A crisis can be scary, but it also represents an opportunity for your organization to come out stronger than before – if dealt with appropriately. Many companies actually come out of a crisis as heroes. If you respond in the right manner, own your mistakes and tell your side of the story, you may gain new supporters and customers.
2. You're not preparing for a crisis.
No one thinks it will happen to them. Crisis planning is the easiest thing to put at the bottom of the to-do list or the budget. Even if your team has a crisis plan or you've attended a crisis workshop, your work is not done. Don't get your crisis strategy in place and then let it collect dust on the shelf. When a real crisis hits, you want the plan to be second nature. Go through practice drills at least once a quarter, at a minimum. Ensure your crisis plan is part of your new hire onboarding, as well.
3. You're too slow.
You lose control of the narrative when you're too slow to respond. You don't want stakeholders, employees and partners hearing negative news about your brand from the media. Without an official response from you, rumors and misinformation dominate the conversation. Be concise, strategic and a united front with your message. By having an active crisis comms plan in your toolbelt and ready to go, one your team is familiar with, you can be on the proactive end of the conversation.
4. You're still too damn slow.
This bears repeating because it's critical. One of the first emails I received from a company directly impacted by COVID-19 was United Airlines. My trust in them grew. Southwest and other airlines came limping after. I will always remember United as being one of the leaders in responding. When your competitors are faster than you in responding, they appear more intentional and in control of the situation. You look late to the party and disorganized. Be the first one with a strong message and you'll come out of the crisis ahead.
5. You're using a crisis as a PR ploy.
Your heart might be in the right place, but the public can smell self-promotion a mile away. COVID-19 is a great example. If you have an expert or a product/service to offer that can truly help right now, fine. Otherwise, know when it's appropriate to sit back.
No company or person is immune to a crisis – don't be caught in a panic or scramble. Prepare now and prepare well. When (not if) the crisis happens, you'll be ready.
As Vice President of Media Relations at SSPR, Shannon Tucker is known for her perfect balance of strategic vision and tactical precision, showing and teaching her junior teams how to drive the most return on investment for their clients. She herself provides strategic oversight on many of SSPR's most demanding accounts – unafraid to jump in and offer hands-on support to her teams. She was selected as an honoree in Ragan Communications 2019 Top Women in Communications Awards.