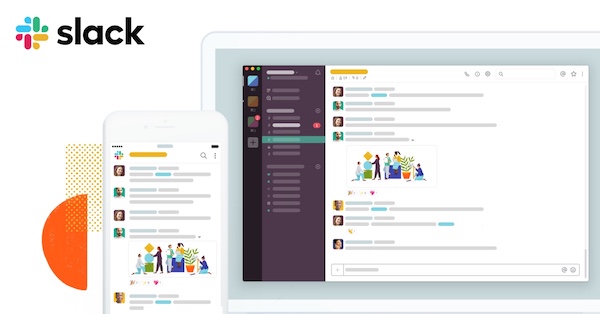 by Atman Rathod, co-founder at CMARIX TechnoLabs Pvt. Ltd.
It is no brainer to say that businesses today need to go digital to remain productive. From maintaining and safeguarding the company's data to managing operations to reaching out to the customers and managing team members across locations, every company irrespective of their size or niche needs a digital presence.
To get the best out of this digital landscape, businesses increasingly rely on various productivity apps. The app marketplace has no dearth of highly effective productivity apps to cater to various business needs across the niches.
This is why it is important to shortlist some of the most popular and effective apps to push productivity. But before that we need to take a look at some of the key advantages of using these productivity apps.
Brand promotion: If you can offer a productivity app to your customer, the brand logo being displayed on top automatically promotes the business and creates scopes for business conversion. With a productivity app for customers you can instantly make brand promotion. With a productivity app offered for customers, the business enjoys enhanced traction, engagement and sales.
It simplifies credential management: A productivity app at the workplace can manage all credential data to allow easier access by all team members across locations and device interfaces.
Better customer relationship management: CRM suites by maintaining all customer data and everything required for streamlined customer interactions help boosting productivity and output in any business organisation.
Teamwork and project management: The dedicated project management suites, task management tools and team collaboration tools help to streamline the work process, tasks and projects in an efficient manner resulting in higher productivity.
Now that we have explained the key advantages of productivity tools, let us have a look at the leading productivity tools serving a variety of niche requirements. 
Asana: for collaboration.
Asana is the leading project management tool with an extensive range of features for task assigning, tracking progress, sharing notes, setting goals, uploading files, etc. This is the most comprehensive tool to help different employees in an organisation collaborate and work together to fulfil their respective goals and project objectives in a streamlined fashion. The best thing about this tool is that it integrates several different productivity tools like DropBox, Slack and Google Drive.
Let us now have a look at the key features of the tool.
Asana allows you to manage and add attachments, assignees, files and other details for every project.
The tool also sends instant updates to the users directly.
The tool allows creating custom views and calendars for the users.
The tool allows tracking tasks and adding followers.
The tool allows seeing all team members, their respective tasks and priorities.
With the tool, one can set goals with time and date stamp and priorities.
The tool also can send reminders and notifications.
With the tool, you can create and share progress reports.
Salesforce: for customer relationship management.
Salesforce is synonymous to most popular customer relationship management (CRM) suite of tools that helps businesses to manage all their customer information with a robust database. The tool helps to track and managing all customer information in a centralised manner to help marketing and sales processes with easier lead generation. From the point of view of productivity, it makes the job easier for the sales team.
Here are some of the key features of the Salesforce tool.
Salesforce allows easier management of customer and contact information.
It is equipped with a modern register and analytics tool to maintain logs, analyze, and manage customers information.
The app is extremely easy to use with a drag-and-drop interface.
The app allows managing list of products along with prices, respective orders and contact details.
The app is also capable of sales forecasting.
The app allows real-time viewing of customer details across locations.
The app helps with managing campaigns for business brands.
Being available across both iOS and Android platforms and with a global footprint, Salesforce comes as the most effective tool for a business to streamline customer information for drawing customer insights and generating valuable leads. Though the app is not free, users can opt for a free trial version initially and thereafter can opt for the paid version.
Hootsuite: for social media management.
Hootsuite is the leading social media management solution that helps businesses building up social media engagement and building online credibility for business brands. Equipped with dashboard, Hootsuite provides everything that a business brand requires for streamlined social media posting and continuous social engagement.
Some of the key features of the tool include the following.
The tool allows you to schedule in advance social media posts so that the brands do not miss the opportunity to engage with the audience when it really matters.
A brand can track social media performance of a brand by keeping track of different parameters including the number of followers, the shared posts, the interactions and likes, etc.
The platform also provides a lot of insights and use patterns to create attention-grabbing content for various social media platforms. 
Slack: for teamwork management.
Slack is the leading teamwork management app to help businesses manage projects and the team members involved in those projects in a systematic manner. With Slack on your side, you can take care of all project-related tasks in a systematic and streamlined manner.
Let us have a look at the key features of Slack.
Slack allows you to assign tasks to the team members according to their capabilities and profiles.
The tool also helps businesses to expand their network by allowing collaboration with other businesses and brands in the niche.
With the use of slack the team members in any project can upload, download and share all types of documents, and files.
Slack comes with free, standard and plus plans. While the first is pretty useful for the beginners, you need to switch to other two paid plans as your business improves.
LastPass: For organising credentials.
People working in an enterprise environment face this problem at one point or the other. Yes, forgetting a password is a common problem for many employees that eats away a lot of productive time. On the other hand, setting easy to remember password has its fair share of security risks. How can you manage multiple credentials of a variety of apps without undermining the security requirements? Well, LastPass is a dedicated app to help you regarding this.
LastPass allows you to use different complicated credentials and passwords for different apps. But just to prevent you from forgetting any of these passwords LastPass works in the background and stores all your credentials in one place. The solution is available both as a stand-alone app and as an extension for the mobile and desktop browser.
Upwork: for skill development and training.
As the enterprise environments are increasingly becoming demanding for a new set of skills and proficiency, developing skills and getting training is almost a continuous requirement for many employees across business niches. But since most such skill development needs are one-off requirements, hiring dedicated training staff mostly remains out of question.
Well, by using a web-based training tool like Upwork an enterprise can fulfil its needs on training and skill development. Through Upwork you can get in touch with an independent contractor or trainer who can help to get the project done without least trouble. From web design and development to skills in any programming language or software to skills like photography and interior decoration, for almost every type of popular and enterprise-specific skill, you can find experienced trainers in Upwork.
Trello: for managing projects.
Though we already explained another project management app, Trello invariably deserves a mention among any list of productivity tools. The best thing is Trello with its easy to use interface and simple features even fit into the requirements of small businesses as well.
Trello takes the load off your shoulder by helping you to manage people and projects in an easier fashion while keeping every detail ranging from project deadlines to team member details organized. When you are spread across multiple apps including emails, Slack and instant chat apps like Google Hangouts, Trello enables you to organise things in proper order and get things done with least effort. Some of the key positive aspects that made Trello a winner include easy structure for projects, centralised communications, inbuilt to-do lists to tracking tasks, etc.
Todoist: for a to-do list and task management.
Making a to-do list of tasks and things to do and prioritise is the most common way to stay productive and punctual. This is where the Todoist app can make great value addition. The tool allows you to create new to-do lists, assign tasks, manage projects and track deadlines.
The tool keeps any task marked as incomplete until it's done and completed. This allows keeping track of the progress on various tasks in a systematic way. If an enterprise requires a lightweight task tracking tool, Todoist just fits the bill.
Conclusion.
From the above-mentioned description it is clear that productivity apps help businesses to stay productive in a myriad of ways. If an enterprise wishes to make consistent growth, using these tools is no longer an option but a necessity now.
Atman Rathod is the Co-founder at CMARIX TechnoLabs Pvt. Ltd., a leading web and mobile app development company with 13+ years of experience. He loves to write about technology, startups, entrepreneurship and business. His creative abilities, academic track record and leadership skills made him one of the key industry influencers as well.