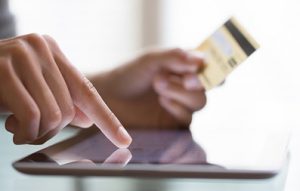 If you're opening a store of any kind today, you know it's practically impossible to do business without offering digital payments. The process of integrating payment options can seem very confusing to new merchants, so we made a comprehensive guide to help you launch your business.
Digital payment methods can be divided into two major categories: payments through standalone digital wallets such as e-wallets and mobile wallets, and payments through gateways which offer a bulk deal to the merchant.
Optimizing your income means making a healthy balance between these two methods. You will need both, as many e-wallets gain popularity at an exponential rate, but are not supported by major payment gateways. On the other hand, digital payment providers will enable you with hardware, software and out-of-the-box security measures to keep your business safe.
Standalone E-wallets you should integrate as payment methods.
Samsung Pay.
Available exclusively to the owners of Samsung phones, this e-wallet offers credit and debit cards storing for online and physical purchases. It sounds like a limited market, but there are over 75 million Samsung users all over the world. This option is definitely worth implementing if you want to increase your revenue.
Samsung Pay supports Visa, MasterCard, and American Express cards for payments. It offers contactless payments, "tap-and-pay", money transfers and a Visa check-out option.
WebMoney.
WebMoney is an E-wallet in its true form. It uses a concept of "purses" which are assigned to  users. Every major world region has a customized version of this purse, with the corresponding currencies assigned to it. User applications are available for desktop and mobile devices for Android, Windows and iOS.
If you want to enable cryptocurrency transactions, this E-wallet offers Bitcoin transfers. You should know that the minimal transaction in crypto is 0,001 BTC. You can verify the payment on your end if you want to speed up the transaction process and send the product to the customer before the confirmation process is done.
Payoneer.
Payoneer is a digital wallet with a massive user base. It has over 4 million users and supports over 150 currencies, making it a great payment option for world-wide transactions. It also offers very competitive fees and conversion rates.
Payoneer gained its popularity among freelancers because of its flexibility and low transaction fees. They offer a debit MasterCard that can be used in all card readers, but offering it as a standalone payment method reduces the costs of transactions significantly.
Digital payment providers.
Digital payment providers are services that offer payment gateways to merchants. They enable you to accept credit cards, e-wallet payments and electronic checks in your online or physical store. Most popular platforms offer card readers, mobile apps and online stores on their own websites, and you can choose the options according to your needs.
PayPal.
One of the most popular platforms for online payment today is definitely PayPal. You can use PayPal services as a standalone option (as an E-wallet) or through other providers (some of them are listed below). If you use it directly, you have an option to set up a PayPal checkout button on the website which is very convenient.
PayPal supports sending and receiving invoices and recurring transactions. They also offer the hardware needed for brick-and-mortar stores. The PayPal Here credit card reader is a convenient choice if a significant amount of your transactions go through this platform, because it reduces fees and other transaction costs.
Authorize.net.
This platform offers support for Visa, MasterCard, Discover, American Express,JCB credit and debit cards, as well as PayPal, Apple Pay, Chase Pay and E-checks. There is also an option for a simple checkout, which means you can add a "Buy Now" option to your website.
If you need to accept or submit monthly recurring payments you can use the integrated Automated Recurring Billing (ARB) option, so you and your customers can submit payments through the bank account or credit cards.
Google Wallet.
Google Wallet is a platform separate from Android pay, although often mixed up with the latter. Unlike Android Pay, Google Wallet is available to both Android and iOS users, and can also be used via Gmail. It supports peer-to-peer transactions via mobile phones and a simple checkout process for online shopping.
If you use an Android device you can combine Android Pay and Google Wallet to get a very powerful payment system. Your customers can pay at POS just by tapping their phone, and sending and receiving money between individuals is free (there are additional fees for companies, though). You can also send and receive money via your Gmail account.
Shopify.
Shopify is a giant in the industry, covering everything from eCommerce over mobile payments to POS systems. They offer online store sites, hardware for brick-and-mortar stores and secure payment gateways. They support all major payment methods like Visa, MasterCard, American Express, Apple Pay, Android Pay and many more.
Shopify is one of the most secure platforms out there. Their payments are PCI compliant which ensures the security of credit card transactions. They also offer 3D secure checkouts and  detailed info about all transactions to and from your store. You can choose between three monthly payment plans, depending on your needs and business flow.
Square.
Square is one of the most affordable platforms for new and small business owners. You can set up an online store for free and sell from there, or you can use it as a "store window". If you use the second option, your customers will be redirected to your own website to complete the transaction.
If you own a physical store like a restaurant or a retail store Square offers a credit card reader for in-person payments, as well as a mobile app. You can also use the option of invoicing and recurring payments.