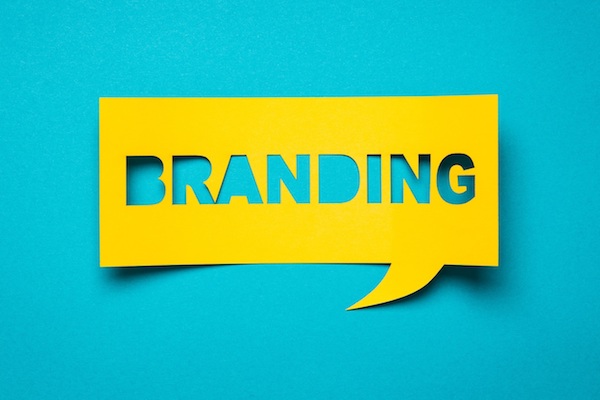 by Meredith Blechman, Head of Marketing for ARTA
Branding is one of the most important investments you can make in your business, and developing your brand before going to market is an essential component to a successful launch. A brand is a company's most valuable asset, as shaping external perceptions is the key to influencing audience behavior. A brand is so fundamental for a company that without cohesion across each element of your brand, it's hard to grow, market, and build awareness.
But a brand's identity isn't always forever. Recently, we've seen many large companies, including Slack, Mailchimp, and Uber, release a partial or complete rebrand. Many well known, successful companies often identify that it's necessary to rebrand for the company to stay on a successful trajectory.  It can be an expensive proposition – in internal time and potential budget dollars – but it's worth the allocation to align on all aspects of your brand for success down the road.
The brand.
First, let's define what we mean when we talk about developing your "brand." A brand is more than just designing a logo and coming up with a tagline. It's your company's entire identity, inclusive of many components those outside your business might not consider: your voice, positioning and messaging, target audience, visual design, logo, and website content, just to name a few. Your brand is how your organization is perceived not only by your customers, but also employees, investors, and other stakeholders. When each of these elements is not synced with the other is when a brand misses its mark, potentially impacting the business in a detrimental way.
The budget.
Next, let's discuss what we mean by "investing" in your brand. Creating a brand is time intensive and buy in needs to come from the top. If your leadership team doesn't truly prioritize the brand creation or rebrand and dedicate the time and resources necessary, you're asking to fail. Money, on the other hand, is a bit more flexible. Budget can be spent on external partners and agencies or on hiring directly within the company to design the brand. Whether you opt to spend the budget internally or externally, this spend shouldn't be thought of as just an annual budget line item, but rather an investment that should reap returns for years to come.
The rebrand.
Given how much time and potential budget dollars are required to develop a brand, some may question why big, growing companies may choose to undertake this endeavor a second time. Early startups often create brand identities that are a best guess of who they want to be, but not who they actually are or what they become.  At what point in your business trajectory is it worth revisiting your brand and putting resources into a rebrand?
Your business model, target audience, or goals have changed.
Maybe you've uncovered a new (and more lucrative) use case for your product. Or maybe you've pivoted because you weren't seeing product market fit. As your company grows and changes, it's vital that you take the time to ensure your brand aligns with new goals. We saw this when Zendesk a few years ago – their offerings had shifted and they needed an identity to match.
Your brand lacks consistency.
Maybe you use your logo in different ways across different touch points. Or you describe your company differently in every campaign. Or perhaps your visual identity doesn't connect to your messaging. This can be incredibly confusing for all stakeholders in your company. It is essential that you offer a cohesive vision of your brand wherever you engage with your customers. Recently Slack went through a rebrand for this reason – their original logo contained 11 different colors and it was easy to get them wrong.
Your takes a reputation hit.
Unfortunately, it's possible your company has taken a hit – in a public, unflattering light. A rebrand can signal a moment of change in the eyes of your target consumers to indicate a new beginning and path forward for the company. We saw this recently with Uber in the wake of harassment and fair wages scandals that rocked the company in a PR nightmare.
You are not sufficiently differentiated from your competition.
Maybe you are not gaining market share, or have no brand loyalty. This would indicate it's a good time to revisit your brand messaging and ensure your unique selling proposition is clearly differentiated from other options on the market. Mailchimp did this with their recent redesign; they wanted their brand to reflect that they are the user-friendly, quirky and fun option in their market.
Your brand design isn't scalable.
Perhaps the issue is something as simple as your logo isn't easily transmittable or scalable. Again, Zendesk's 2016 rebrand is a great example here. Their original logo of a Buddha in a headset, "The Mentor," was kitschy and unique, but difficult to scale and use across various channels.
A strong brand plays an integral role in the ultimate success of your company. Investing in your brand, and keeping a close eye on when it might be time for a rebrand, will lay the groundwork for growth for years to come.
Meredith Blechman is the Head of Marketing at ARTA, which delivers innovative technology and fulfillment solutions for global white glove logistics. At ARTA, Meredith oversees all aspects of marketing, PR, and partnerships. She was previously the Director of Marketing at Foursquare, where she managed retention, brand, and content marketing for the location intelligence company's two consumer apps. Prior to Foursquare, Meredith held marketing director roles at Artspace and Grey New York, and started her career in brand marketing for Bliss, the beauty and spa brand.