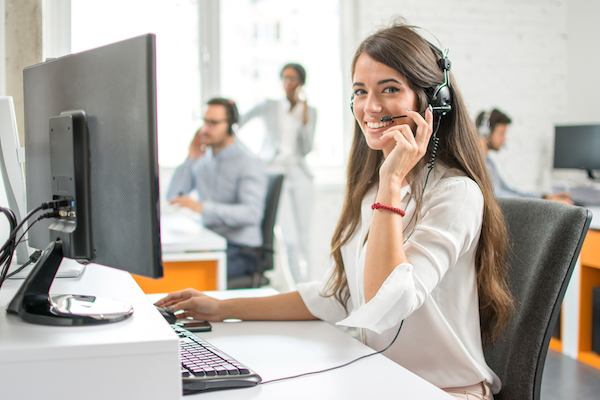 What would you prefer – someone who is in need of a freelancer and picks you up over call directly or let him or her wander around your website and fill up any contact form?
Of course the first, as it's more convenient and sophisticated.
Inbound calls have a 10x more conversion rate, which is indicative of the fact that direct calls have still got the rapport. Clear and direct talks eradicate misunderstandings, confusion and clarify the professional aspects of both the parties.
Beyond doubt, phone calls are an inevitable part of scaling a business, as, without a proper calling number, it's impossible to get inbound calls and leads. But it all starts with the selection of a memorable phone number, which isn't just going to be the means of contact between your client and you but also going to be the brand face of your business.
But why does choosing an appropriate number matter? The reasons are as given below:
1. Easily memorable.
No one is going to recall what your brand promised or what have you said regarding your business models and outputs. The only thing that matters is your brand value that comes from your logo, brand name, and of course, numbers. Your business phone number should be convenient and should be easy to memorize, so that anyone who comes across your business for once, can recall the number at once!
2. Increased marketing effectiveness.
If you are targeting ads for your customers or you put up a large hoarding, displaying your whereabouts and offers, what do you expect your clients to do (presuming that they get only a few seconds to recall your ad). They will look for some contacts that they can jot down quickly and remind easily.
That's where the benefit of choosing an appropriate number lies. A proper phone number presents the opportunities before the clients to pick you up directly even before they get to visit your website. It also enhances your off-page presence and pops your business right in front of your customers.
3. Making you One out of the Crowd.
In this world of competition, where everyone is seeking the attention, it's of utmost importance that your appeal creates more impact than that of your competitors. And while others are focusing on other contact channels like mail, telegram, WhatsApp, and so on, you can really make the difference by putting forward your contact number to let them connect.
Exposure of your contact number as CTA along with a fetching ad can help you stand out among the crowd since people will definitely be more convenient in a quick call to know about you, rather than going for the mail.
4. Convenient for Mobile Users.
With the World, gradually moving towards a mobile-centric era, smartphones have been universally accepted as the handiest and frequently used browsing device. It's reported that 80% of the global internet users are smartphone users, and that's a massive number that we can target.
Now it becomes seriously difficult for mobile users to surf through and complete forms on the website to get a callback. But that isn't the case with a click-to-call button that lets the customers make a call directly by clicking your number.
Now isn't it more sophisticated?
5. Emergency assistance.
Sometimes, your prospects may require any services urgently for which they might need to search Google again. It might be a stressful situation for your prospects as they are in sheer urgency. At that time, there is a good chance that your contact number will be getting clicked amongst a thousand others search results showing forms and email IDs and what not!