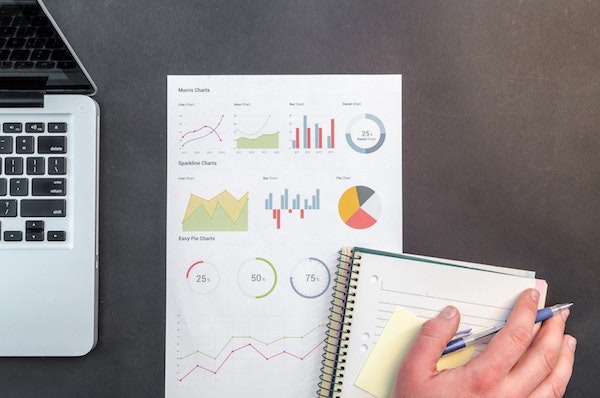 Understanding your target market is of the utmost importance. One of the biggest reasons that the majority of new businesses fail within five years is because they failed to identify a market need or target the right market. The better you understand the consumers you intend to target, the more effective your marketing and branding efforts will be.
Still, many business owners and marketers aren't sure where to start. Or perhaps they've started, but don't feel as though their market research is enough. With that in mind, here are three ways you can better understand your target market without breaking the bank:
Competitor Analysis Tools.
There are many tools out there that help you learn more about your target market. Competitor analysis tools take a unique approach by reverse engineering the research process. First and foremost, it's important to understand why competitor research is important in the first place.
When you conduct competitor research, not only do you gain a better understanding of how to frame your value proposition in a potentially saturated market, but you can also build out your marketing plan by evaluating strengths and weaknesses pertinent to your product or service. Essentially, your finding out who your competition is, what makes them succeed and fail, and how you can create a tailored business plan that's even better.
Now that you understand a little more about the importance of researching your competition, you can start to use competitor keyword research tools to dig deep into your competitor's SEO campaign. By now, chances are you understand the importance of search engine optimization. SEO helps build brand awareness by getting your business up front and center in search engine results pages. This way, whenever a potential customer researches a keyword relevant to your business, they are much more likely to discover you.
When you understand a business's SEO campaigns, you can better understand their success strategy. One simple question and answer is highly revealing: What keywords are they targeting? That's competitor keyword research tools come in. Tools like iSpionage, SpyFu, and SEMRush all your business to enter any URL and "spy" on your competition. After you've entered a URL, you'll see what keywords a particular business is targeting and what PPC ads they're currently running.
Macroeconomic Research.
Macroeconomics is the study of the economy as a whole. As a business, it's important for you to understand how the market behaves on a large scale. Too often in business, marketers are encouraged to focus on small, niche marketers. And while there's nothing wrong with this approach, you have to consider the bigger picture: all micro markets are a direct result of bigger movements happening in the background and trickling down.
On a broad scale, macroeconomic research is used to propel economic growth, solve economic problems, and form policies. As a business, however, you can use this information to glean deep-level insights on how much to manufacture, whether to expand into foreign markets or downsize, or whether to invest in new plants. You can learn more about macroeconomic research here: http://renmac.com.
Social Listening.
Social listening is the process of monitoring online conversations centered around your brand or brands that produce similar products and services. Tools like SproutSocial allow you to learn more about what people are saying about you, and offers insight into your competitor's social growth as well.
"We use listening to understand what is being said about us across social media, and further into the web, such as in blog posts and on forums," said Alex Hodgson, the social media manager at Stoneacre Motor Group. "We also track what is being said about our rivals, and the manufacturers that we stock. We then take all this information and use it in our quarterly social media strategies to determine how we can tailor content that we believe our audience may be interested in."
Social listening also makes it easier for you to spearhead your customer service efforts across various social media platforms, which is important to modern consumers. Furthermore, it helps you to identify potential for new opportunities. For example, if you notice that your target market is complaining about the same issues, you can start to create solutions that address those pain points.