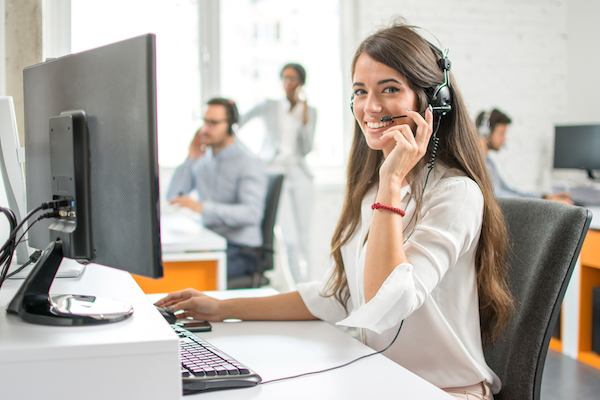 Establishing a call center outsourcing service has become a common business option today. The business industry has acknowledged the numerous benefits of outsourced call centre services.
But still, there're the few that are yet to jump on board. Now, if you're one of them, you might want to make this decision fast as you risk missing out a lot.
See how opting for outsourced call center services can offer several benefits to both your customers and your company. Here is a look at the benefits of outsourced call center services to your business.
Cost Reduction.
Generally, establishing your own business call center needs significant investments in equipment, facilities, staffing, and operations. However, opting for outsourced call centers normally results to the reduced cost of operation. An outsourcing provider manages their own infrastructure, agents, and overhead costs. Statistics reveal that businesses can save about fifty percent by outsourcing, which is essential in improving the business's profits.
Proper Handling of Overflowing Customer Service Inquiries.
I you've an influx of calls and inquiries, your in-house team might be incapacitated to take all the calls. However, with an outsourced call center services will it becomes easy to handle the overflowing of inquiries.
If done right, it will drastically enhance the quality of your customer service and ensure that each of your customers is getting the best customer support. Professional call centers are normally accountable for every call, and will attend all the inquiries with passion and professionalism.
Reach Out to Experts.
The call center agencies have gained adequate experiences in customer support and come with proven processes that your business will benefit from. In most cases, these professionals have adequate knowledge not only in handling your clients, but also in your general business space. They will not only manage your client's expectations, but they may similarly provide insights and strategies to enhance your business.
Concentrate on Core Company Operations.
If a business continues attending to non-core business roles, it negatively affects the fundamental business services and hinders business development. Call center outsourcing allows you to focus on your business core responsibilities, including; production, sales, and distribution.
An outsourced call center will relieve your staff from some of the customer support duties, and this way, they can concentrate on the more crucial operational roles.
24/7 Customer Support.
One of the important pros of call center outsourcing is the ability to provide services for extended business hours. By hiring an external service provider for after-hours support, you can efficiently provide 24 hours of services at a lower cost, which is an excellent benefit for any business. Your business can have its calls answered by professional agents at any time of the day, including weekends and holidays.
This will contribute to making your business more reliable by keeping your customers satisfied and happy.
No Barrier for International Expansion.
Now, while international expansion has numerous benefits including a large client base, it comes with major challenges. One of them is the language barrier. Your in-house team might be quite limited on the understanding of a foreign language, and this can derail your expansion.
But this is where outsourced call centers come into play. Experts in the outsourced call centers can effectively bypass the language restriction, since they're well-versed in the different cultures and background.
This means the company can handle all customers from different backgrounds and give them excellent customer support without any problem over accent fluency and language understanding.
Conclusion.
These are some of the benefits of outsourced call center services. By partnering with the right outsourcing call center service, your business can enjoy all these great benefits. This might be precisely what your business requires to improve your customer support services, get more profits, and stay at the top of the competition.