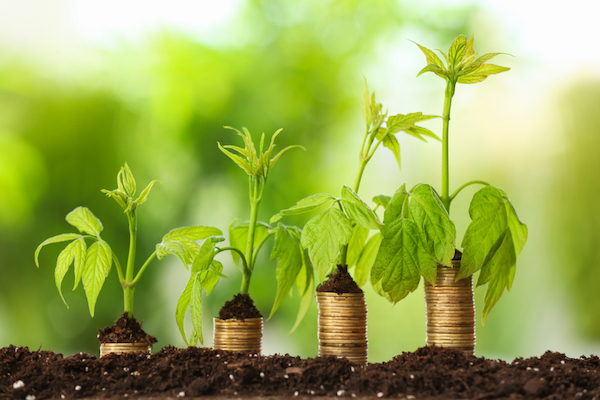 According to Inc. Magazine's "The Most Valuable Company in America," more than 10 million small companies are likely to be sold in the next 5 to 10 years.
Because of this development, many business owners are concerned about business valuation and ideas for transitioning their businesses. There are a number of trusted methods on how to value a private company, describing some of the common business valuation principles. For many, your business is your baby. You've nurtured it for years and you'd want maximum returns on your investment when it comes to selling it.
But selling a business can be a major setback for entrepreneurs.
Besides the complexity of the process and the emotions involved, you have to focus on the key areas which are critical to building intrinsic value, which is easier said than done. Here are 5 strategies to improve your business value:
1. Focus on Increasing Cash Flow.
Cash flows are the number one factor that investors look at to justify the valuation placed on an acquisition target.
Potential buyers will evaluate your company's worth by estimating the value of the future cash flows and assessing the inherent risks associated with that cash flow. Buyers want to see free cash flow because it dictates the means to grow a business. As such, it's important to always calculate the future cash flow projections for your business.
2. Monitor Trends and Stay Current.
No business operates in a vacuum. Changes and events in the global landscape will always affect your business—either directly or indirectly. Staying current on the trends and changes happening in your industry can make you more competitive.
If say you are building a customer service chatbot, (which is the current trend) you will not only improvise mobile marketing efforts but also provide a personalized experience for your customers. Besides, no investor would want to put a stake on a company that is still holding on to outdated technologies.
3. Diversify Your Revenue & Profits.
A business that has one customer representing more than 20% of its revenue is too risky for investors. Should that customer leave your business, it would significantly affect your company's revenue and earning potential.
To mitigate the risks, it's always good to keep a diversified product/service mix and maintain multiple profit centers. Also, find a way to reach out to more customers if a large proportion of your revenue comes from select customers. 
4. Set Yourself Apart.
According to industry studies, only 25 – 33% of businesses offered for sale end up actually selling. That's why it's important to show to potential buyers what differentiates your products/services from the competition.
The secret lies in setting yourself apart. Consumers tend to appreciate distinction when it comes to choosing a company to do business with. For instance, if you're in the salon business, you can create a distinction by offering something that the competition is not offering, such as online booking. You can even implement a loyalty program that will give your clients the opportunity to earn points for every service they receive in your salon.
5. Stay Away From Litigation.
Your company's value will greatly be affected negatively if you're always on the news for the wrong reasons.
EEOC, EPA, bonding troubles, workers compensation claims, accounting frauds, fines, and penalties are some of the bad things that can tarnish your company's image and affect its value. Some of these litigations become a matter of public record and can affect a company's value regardless of its current performance.
Got some more tips for improving a company's value? Share with us in the comments section below.