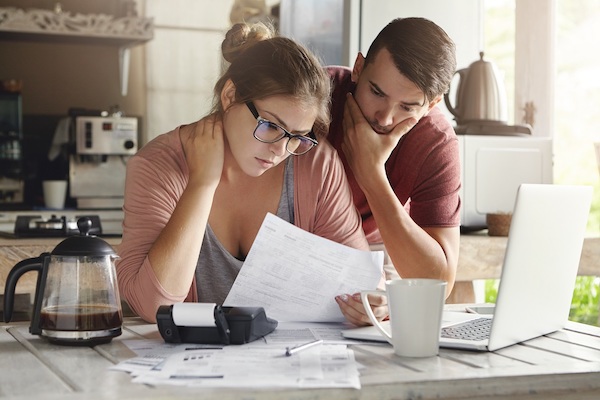 Developing a family budget is a huge step in finding the right balance financially for your family. Experts estimate that the cost of raising just one child to the age of 18 can be well over $250,000! That's a massive price tag, and it can be even worse if you are not making appropriate financial decisions.
One of the most important aspects to a successful family budget is learning how to manage your money and how to spend it wisely.
Here are some helpful tips for family budget planning that can make the process easier.
Find Ways to Cut Back.
Monthly costs can add up after a while, depending on the size of your family. One of the most expensive costs for any family is groceries! Some families spend over $300 a month on groceries alone, and over $200 just on dining out.
One of the simplest ways to cut back on spending is to make sure you are buying groceries that last. Buying generic brands is one way to save a few bucks every trip to the store. Avoiding foods that are premade is not only great for your body, but for your wallet as well. Buying salad ingredients rather than buying a salad kit at your local grocer can save you a pretty penny. And don't forget to shop in bulk! Buying more can save you money, especially if you buy the basics like toilet paper, detergent, pasta, meat, and more.
Another additional way to save money is to make sure that your family is on the same page when it comes to your electric and heating bill. You will be surprised just how much you might be able to save on electric and heat by turning off the lights when you leave the room and wearing a few extra layers.
Prioritize Your Necessary Expenses.
Once you have saved money using your budget throughout the month, it would be prudent to utilize the funds. If you have any credit card debt, or a title loan payment, the extra money you save monthly can be utilized to help break down your debt that's been sitting on the back burner.
Another helpful tip with your budget is to make sure your necessary expenses are covered by your budget. This can be done easily through scheduling auto pay and keeping track of when your payments go through. Your budget should be updated to match your outgoing expenses each week!
Plan Ahead with Budget Planning.
One of the most important tips when it comes to family budget planning is to learn to plan ahead, that way you are never blindsided by unexpected bills or expenses! Take advantage of holiday sales, back to school sales, and clothing sales for future gifts. It's best to buy everything on sale when you can. Back to school stuff will generally go on sale certain times of the year, and you can take advantage of discounted items by stocking up.
There are numerous tips for family budget planning, and utilizing these will further help you take back control of your finances.