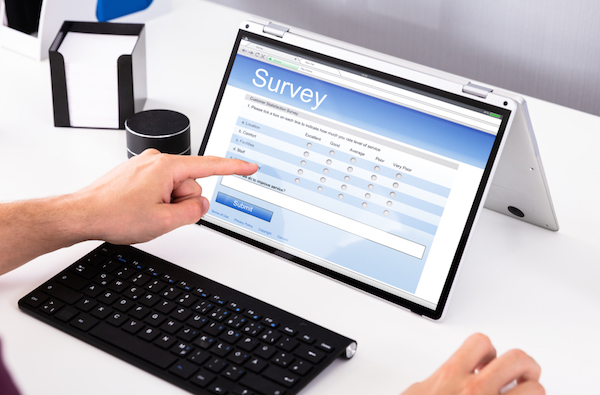 With the rise in the usage of digital media, businesses have shifted to online portals. This has created an enormous space for quick market research and survey, with larger sample sizes. Every organization is now strengthening its online presence and using surveys as an essential means of gathering user reviews and views.
Here is how and why you should also get started.
Faster data collection.
The average time required to fill up an online survey form is about two-thirds shorter than that of the traditional methodology. Even the response time is quick as data is analyzed digitally, without the hassles of pen and paper. Within the first three days of conducting the survey, the maximum user response is generated.
Economical.
Both finance and resources are spent less on online surveys, as there are no physical entities involved. Even the cost of human labor for calculation and database management is saved with the help of machine intelligence.
Accuracy.
As there isn't any scope of human error, survey sites also enable you to get charts and figures based on the data collected from online questionnaires. The results are easily accessible in a comprehensive way, and they ensure no inclusion of mistakes.
Easy analysis.
As the results are viewed in real-time, it gives you more time to analyze the data and take action. For consolidated report preparation, you also get graphs and collated charts that can be quickly shared over various platforms.
More convenient for the participants.
In a survey, the conductor and the responders are involved. It is convenient on both their parts to use online mode, as the task can get pretty repetitive for the conductors. As for the participants, they can submit the survey quickly and make their opinion count, from the comfort of their home. This increases the sample size of your survey.
Ease of use for organizations.
Every organization needs to focus on increasing productivity with less time-consuming activities. Online surveys facilitate that, with a quick transfer to spreadsheets and data incorporation in required software.
Full customization.
Online surveys are a great way of reaching an untouched niche and spreading your brand there. With an attractive and logical questionnaire, your organization can create recognition in the minds of the participants, who can be prospective consumers.
Honest data collection.
Research has found out that the participants are more honest in their answers when they have the power of anonymity. This power is built upon by the online survey sheets, and the data thus collected is more genuine.
Targeting a niche.
With online surveys, you automatically demarcate your audience. These questionnaires reach the specific mass and are filled by only interested ones. Thus, the answers are better with relevant data collection.
Flexibility.
In an online survey, you can freely use text and graphics, as well. Some questions can be made mandatory, whereas others left to the participant's discretion. There are multiple flexible options available if your organization decides to create an online survey form.