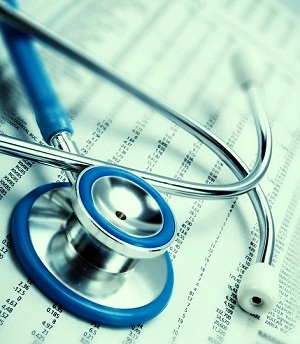 Health Insurance is now required by law for individuals. Larger companies are also legally obligated to carry health insurance for their employees. However, businesses with under 50 employees don't have to offer health insurance.
Many choose to anyway. 25% of small businesses offer health insurance, and another 22% plan to offer it in the next year. Why do these employers choose to provide health insurance? Why should you?
Why You Should Offer Health Insurance.
The top 4 reasons why you should offer health insurance for your employees are:
It increases employee satisfaction
It saves you money on taxes
Higher productivity
Attract top talent
Bottom line: It will likely save you money
Employee Satisfaction.
Employees consider health insurance to be the most important benefit. Employees who feel fulfilled and appreciated are much more likely to stay, which reduces the costs associated with turnover. Providing insurance shows your employees that you value them and their health. In addition, more employers are offering health reimbursement arrangements to their employees as an alternative to traditional healthcare.
Satisfied employees will feel loyal to the company. They are more likely to go the extra mile and to speak well about the company to others. This has a positive effect on the image of your company, which is an essential aspect of marketing.
It Saves Money On Taxes.
Insurance premiums are tax-deductible. Besides, if you have fewer than 25 employees, you may qualify for the Small Business Health Care Tax Credit as well. This applies if you pay 50% or more of your employee's insurance premiums. Having a benefits administration software in place to help your team manage benefits for employees only simplifies the process even more.
Higher Productivity.
Offering health insurance has been shown to increase employee productivity. Employees who are happy and satisfied perform 12% more efficiently than those that are dissatisfied with their jobs. This is a considerable increase that can have a significant effect on your bottom line.
In addition to being happier, employees are healthier. Access to health coverage decreases sick days, which also increases productivity.
Attract Top Talent.
If you are in a competitive market, health insurance is essential. When you are competing for top talent, health insurance can easily be the make or break factor that gets the candidate to choose your company over another.
A business is only as good as its employees. Hire and retain the top talent by offering health insurance, and tap into the convenience of using software to manage employee benefits.
Improve Your Bottom Line.
Each of these factors has a positive impact on your bottom line. It may seem that insurance would be a burden to afford, particularly if you are a small business. However, you will likely find that insurance is a worthwhile investment for your company.
Employee satisfaction, tax deductions, and incentives increased productivity, and hiring the best employees will all boost your profit margin. It can be challenging to calculate precisely what the boost to your overall profit is from these factors.
However, you will likely find that providing insurance saves you more money than it costs you to provide it.
Offering health insurance for your employees is one of the best things you can do, not just for your employees, but for your business as well. No matter what business you are in, people are your most valuable asset. Treat them well, and your business will thrive.