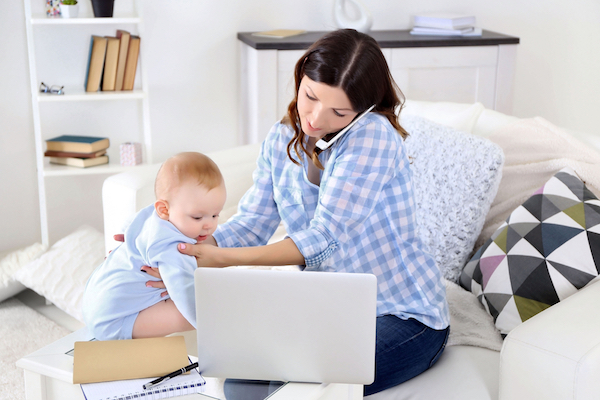 by Peter Nieves, Chief Commercial Officer at WINFertility
Open enrollment, happening now until December 15th, is the period during which you may freely enroll in or change your benefit selections. Your employer benefit offering may change as well and now is the time to understand those benefits and the impact they will have on you and your family. Plans sold during the open enrollment period generally go into effect January 1, 2019.
Among the most coveted benefits are family-building benefits, which include egg and sperm freezing, fertility treatments and medications, adoption, surrogacy and egg or sperm donation. Family planning is an enormous undertaking, which is why these benefits are of critical importance to employees and job seekers. A survey done by Glamour and Modern Fertility found that nearly 60 percent of women would opt for a company offering fertility benefits over a company that didn't. Additionally, 55 percent would prefer an employer who provided coverage for annual fertility testing. Those that do receive such work benefits report feeling more gratitude and loyalty toward employers, and are inclined to stay with a company longer.
If you are thinking about your future family and interested in understanding your family-building benefits, here are five questions to ask your employer during open enrollment.
What services are included under your family-building benefit?
The most common fertility benefits include IVF treatments and medications, genetic testing, egg freezing, adoption, and surrogacy.  Without a benefit, IVF treatment can cost nearly $30,000 per cycle, depending on the city of treatment, medications used and genetic testing required. Surrogacy costs can range from $90,000 to $130,000. These costs include IVF treatment and medical costs for the surrogate as well as legal fees, travel and insurance expenses. Finally, if a patient or couple opts for adoption they might pay $50,000 in the U.S. Given that the average salary in the U.S. is $51,000, an employer-sponsored benefit can truly make a difference.
Is the benefit a personalized benefit?
Every family-building journey is unique, and your benefit should accommodate that. Personalized benefits include those with a managed fertility benefit solution, like WINFertility, which can include clinical oversight and nurse care managers that help you navigate every step of your journey. In some programs nurse care managers are available 24/7 to explain medications and procedures and help patients connect with the right provider given their specific medical situation.
Does the benefit cover access to emotional support?
A family-building journey can be an expensive one, but it can also be an emotional one. In addition to support from friends and family, you may need to pay out-of-pocket for a therapist that specializes in infertility. These costs can range anywhere from $150 to $500 an hour. With a managed fertility benefit you may have access to behavioral health care specialists who will guide you and your partner through the emotional components of the journey. Some fertility clinics also offer counseling to patients going through fertility treatments. It is important to take advantage of these services, as they will make the often-stressful family-building journey easier to navigate.
Will I get access through my medical plan? Or do I need to pay and get reimbursed?
The design of the benefit will determine if all expenses go through your employer or health plan, or if you will need to pay out-of-pocket and then be reimbursed. If your employer is working with a managed solution, the benefit may be integrated with your health insurance carrier. This means that you will go to a fertility specialist that is in your insurance carrier's network, show your insurance ID card, and process all claims through your health insurance company as you would for any other medical expense. A family-building benefit that integrates with your insurance carrier will simplify your life, ensuring that there are no additional administrative steps for you when it comes to finding an in-network doctor and processing claims.
What do I do if the benefit runs out when I am mid-treatment?
Some employers offer a benefit maximum for family-building. Depending on whether that maximum is, whether it be $20K, $50K or $100K, and what treatments you need to build your family will determine whether or not you use up all of the allotted benefit. If you run out of benefit dollars mid-treatment there are programs available that bundle fertility treatments and medications to help keep costs down. RESOLVE is another resource, offering tips and tools on how to make fertility treatments more affordable.
Building a family is a joyous, but sometimes stressful undertaking. Now is the time to educate yourself on the family-building benefits that will be available to you in 2020.
Peter Nieves serves as the Chief Commercial Officer for WINFertility. He is responsible for the profitable growth, product strategy and expansion at WIN. Peter has over 25 years of experience in the benefits consulting and P&C industry.