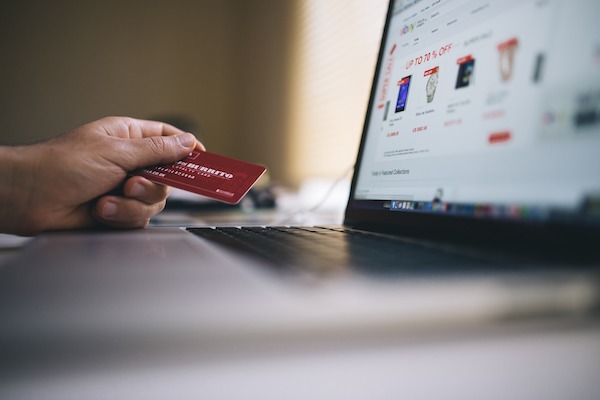 You've decided on a product, you've chosen a platform to sell your merchandise from, you've even completed the design of your online store. Now you're ready to watch the orders start coming in. With the exception of a few people you've told about the opening of your online shop, however, you're not getting much business, let alone, visitors to your site. 
What many novice entrepreneurs end up learning quickly is that no matter how great your products and services are, if you are not actively marketing to your target audience, you won't get much business. As there are hundreds of marketing strategies and triple times the competitors out there, you must come up with innovative and creative ways to get your brand recognized. 
Essentially, working with a digital marketer or one of many qualified SEO management services that can guide the use of tactics such as these to be described below, can help you improve your web presence, generate more foot traffic, and produce more sales.
Connect with Influencers.
Though having an online store, company website, blog, and social media pages is a step in the right direction, you can take your brand's recognition even further by connecting with influencers. These are people with a large following that are willing to post about your products to increase your following. Keep in mind, however, this may cost you cash, discounts, or free products, but it's worth it if you select the right people to advertise for you. 
Ask Your Customers.
Chances are you have some sales coming in. If that's the case, why not use this to your advantage. You can ask your customers to post content about your products and link your online shop. Again, you may have to provide some sort of reward, but with customers who aren't paid influencers, you can often offer a small discount on their next shopping trip. Some will be happy to do it simply because they support your brand. 
Host Giveaways.
There's nothing people love more than an opportunity to get free items. If you really want to increase foot traffic and sales for your online shop, give something away. It doesn't have to be expensive either. You can hand out free t-shirts with your company's logo for every purchase (up to the first 10, 20, or 50 people). 
Start a Referral Program.
Word of mouth still happens to be one of the most effective ways to get new business. To help persuade people to share the news about your online shop, you can offer them an incentive. You can pay them cash or give them points towards free merchandise. The more people they refer, the bigger their reward which increases the likelihood of your brand's recognition improving. 
How to or Explainer Videos.
Seeing is believing. If you want to increase foot traffic to your online shop consider using explainer or how-to videos on social media, your blog, and your website. These videos allow people to see firsthand how to use your products and how they might make their lives easier. You can create the video yourself or hire someone to complete them for you. Another brilliant idea would be to select a few customers who wouldn't mind demonstrating how they use the products themselves so your customers can see people like them using the merchandise. 
Email Marketing.
Email marketing is a very effective method of reaching a large group of followers in an instant. You can send social media followers and website visitors that sign up for your email list for things like coupons, promotional announcements, and other tips or advice relating to your industry. 
Face-to-Face.
While there are a lot of digital platforms that make marketing your online shop a lot easier, you can't forget the significance of face-to-face interactions. There is nothing customers like more than to be able to see the face behind the brand, touch the products, and ask questions. There are a lot of ways you can market face-to-face. Perhaps you want to create a pop-up shop where you sell your products in designated areas for a limited time. You might want to attend a community event where you can hand out business cards and give out promotional products. Or, go to a networking event or trade show and give demonstrations of your products to your target audience. 
Starting an online shop is beneficial for so many reasons. You have less overhead than a brick and mortar location saving you money and you have the means to reach people across the globe 24 hours a day. With that being said, however, with so many online businesses being established each day, it becomes necessary for you to think outside of the box (by using marketing tactics such as those described above) to get people interested in what you have to offer and eventually making a sale.