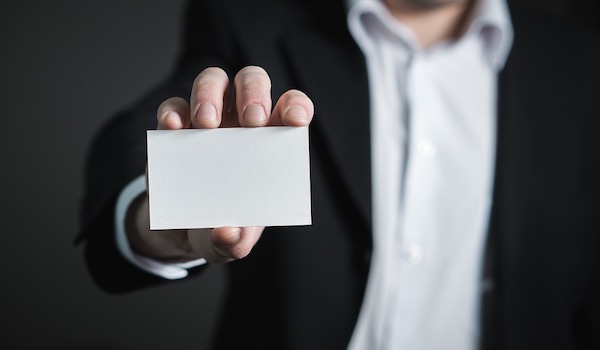 Despite all the technological development, business cards are still indispensable. It appears that no amount of automated emails is going to have their spot. Most business officials keep a few cards in their pockets and give out the cards when meeting with a potential client. Business cards are useful when trying to promote a brand during a seminar, business meeting, or trade fair. Business cards are a piece of the marking exercise that marketers adopt to win the competition.
The business cards don't merely carry contact details like phone number, email address, website address, and so on. Savvy strategists transform the cards into amazing designs with the help of some decent spark business-cards templates. The design represents a business well. Each design element, like typeface, space, color, logo, and image, etc. has its unique use on the card for the desired impact.
First Impression.
As business cards are an essential part of the introduction, they're significant for establishing an ideal first impression. An alluring, eye-grabbing business card having all the applicable contact info can catch the attention of your potential clients and help you stay in their memory well after your first meeting. Business cards can likewise improve credibility, as they can establish a sense of legitimacy and professionalism for your brand.
Low Cost.
Business cards are inexpensive, making them a low-cost marketing tool for start-ups and other businesses on a strict budget. A local printing press can produce a hundred business cards for only a couple of dollars, and a large number of online printing presses give a large option of finding the best deal. If you or a friend has graphic design aptitudes, you can even design and produce your own business cards with the help of some free business-cards templates, which can further lessen your expenses.
Portability.
Business cards can go anywhere with you, making them a fundamental marketing tool if your brand requires you to travel always. If you frequently attend business conventions or trade shows, for example, business cards can establish the process of making and maintaining contacts that can prompt future business opportunities. By keeping a heap of business cards with you all the time, you have the chance to advertise your business to everybody you meet ceaselessly.
Professionalism.
Having your business cards with you at networking meetings and events show that you are a focused and well-prepared businessman. It means that you are confident and ready to put your brand and name out there.
Building Your Brand.
Business cards can assist you with building up your image, which makes your organization all the more effectively recognizable. By including your organization's logo and advertising motto on your card, for example, you help to strengthen your business with everybody who sees your card. According to the leader of NRM Creative Marketing in Atlanta, Nathan Ross Martin, a typical mistake that numerous brands make is that the design they pick for their business cards fails to viably fuse the company's image.
Convenience.
Business cards are compact, portable, particularly when the vast majority place your cards in their cardholders. The convenience and accessibility of reaching to your contact info enhance the likelihood of you being reached.
The evolution and history of business cards may make them appear obsolete; however, they are still essential with regards to networking and marketing. The Japanese way of exchanging business cards molded the effectiveness and formality in connecting prospects in the world of business.