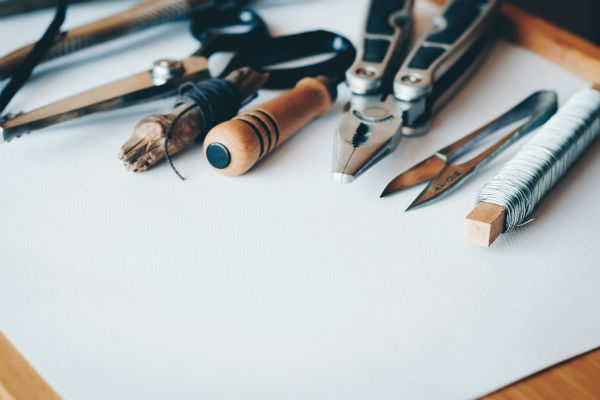 by Gaurav Gupta, Founder of Square Boat
Startups are all the rage these days with innovative minds coming up with novel ideas and transforming them into reality. But wanting to materialize a product or service and sustaining its operations are two different things. Although help comes in the form of diligent teams and reliable investors, in order to come at par with established names, a startup needs to rope in useful tools and resources which can standardize things. Such tools not only help bring order to the day-to-day work but also cut down costs drastically and speed up the time to market which are two very critical considerations for every startup.
There are a plethora of such tools available online and they're customized to suit different operations. From recruitment to CRM, project management to marketing, there's a tool for everything be it for managing work, tech stack, etc.
If you're running a startup and looking for some handy tools, picking the right ones might be somewhat of a challenge. But that's where we come in! We've conducted extensive research and compiled a list of the 6 must-have tools and resources that can make your startup smarter in 2020. Join us as we list down the coolest features of some of the most useful tools you can utilize this year.
1. Amazon Web Services (AWS).
One thing that every business definitely needs is reliable, flexible, and easily scalable web hosting. Today, there's only one platform offering such a service, and that's none other than Amazon. Amazon Web Services, also known as AWS, is a web hosting service that offers over 90 facilities like content delivery, database storage, and much more along with world-class scalability and flexibility.
Key highlights of the platform are:
It is spread across 44 availability zones within 16 geographic regions around the world. So whatever be your location, AWS has you covered.
It offers multiple backup methods including AMIs and EBS snapshots.
It provides the right tools for any disaster recovery plan.
It is flexible, scalable, and extremely reliable.
It offers Pay-As-You-Go pricing
It is highly secure.
Basically a marketing planning tool, Aha! also lets you chart your product roadmaps by setting a product strategy, collaborating with the product and engineering teams, and creating visual roadmaps. It focuses on mind mapping and takes creative visualization a level higher.
Key highlights of the tool include:
It integrates seamlessly with Google Analytics, Microsoft Azure DevOps, Jira, Rally, Microsoft Teams, Salesforce, Zendesk, and Slack.
It lets you track and share the ROI of key campaigns.
It lets you clearly identify which activities are the main contributors to your acquisition goals.
It lets you manage campaigns and visualize marketing programs.
It allows you to publish your plans as images, PDFs, or secure web presentations.
Despite doing good work if you don't use the right channels to popularize it, it is of no use. In today's social media-driven world, you need tools that can take your products to the right groups and communities. You need to engage in discussions and create the need of your products in order to tap into the right customer circles. Mighty Networks simplifies building a digital community where you can post events and publish content. It is a customizable, widget-driven, API-first community platform that enables users to discuss and connect under brand names. You see how this can benefit, don't you!
Key highlights of this platform are:
It lets you create polls and questions to engage with people
It allows you to start direct one-to-one or group chats
It lets you create a private, secure alternative to a FB group that you own and control
It allows you to organize people around activities, causes, or creative pursuits
When you're heading a fast-paced startup, you can't waste time managing everyday activities. Why not make a tool do it? Deputy includes an impressive suite of features like PTO, payroll, employee scheduling, attendance management, and much more to help you manage your teams effectively. All you need to do is feed the relevant information into the tool and it will take care of all the work.
Key highlights include:
It lets you schedule staff based on budget, availability, and training.
It lets you track employee time through an efficient time tracking feature.
It builds the premise for smooth workplace communication.
It integrates seamlessly with your existing payroll, POS, and HR software.
In the world of free tools, Trello is probably one of the winners. It is a task organizer tool that helps you sort your team's development efforts efficiently. With Trello, all aspects of product development can be centralized in one location for your entire team to access. This can include code components, product specs, marketing plans, etc. Trello also makes project management easier by allowing you to assign tasks to the right people, receive status updates, and track milestones.
Key highlights of this tool are:
It allows you to add comments, attachments, and more directly to track-able cards.
It stays in sync across all your devices.
It allows you to interact with your teammates from anywhere.
Trello boards, lists, and cards enable you to organize and prioritize your projects in a fun and flexible way.
The most important thing that your website needs to catch the public eye is a good SEO ranking. And hitting the bull's eye with SEO is not a child's play. But why worry when you have an awesome tool like Glasshat at your side! Glasshat is an extremely efficient SEO tool that helps you plan your digital marketing activities. Not only does it prepare a list of activities for entrepreneurs, but it also makes them aware of which activity they should be picking up in which order to make their startup successful.
Key highlights of the tool include:
It lets you start with as little as one keyword for which you want your site to be ranked.
It analyzes your website and auto-suggests keyword ideas.
It crawls your website quickly to generate a list of things you can do to rank your website higher.
Its machine learning algorithm collects and analyzes thousands of data points across your competition for every keyword you want to rank for.
It allows you to filter SEO actions by category, keyword, page URL or simply by the time it takes to complete it.
Wrapping it up.
That's it for this list folks! We worked pretty hard to get all that information for you and each of these tools is sure to help your startup become much smarter in 2020. We hope you'll be able to take away some real pointers from this list and start using some of these tools to ease your operations and management. If you think we missed a great tool, feel free to let us know in the comments section.
Founder of Square Boat, Gaurav Gupta was one of the earliest software developers at SlideShare-LinkedIn which was followed by working for companies like Naukri.com, Educomp, Tata Institute of Fundamental Research, etc. He is a techie not only by profession but also by passion and believes that going online is the future of education.