8 Tips To Building Your Brand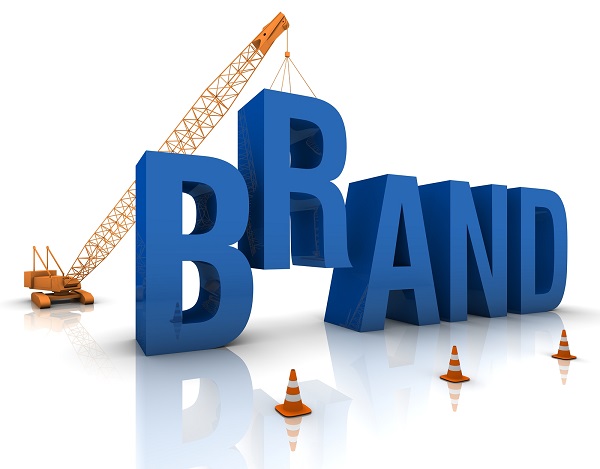 Understanding how to brand yourself and your business is an important part of finding success as an entrepreneur. By establishing your brand's presence, you will be able to demonstrate your business' core values and aesthetic to both future and present consumers.
Take a glance at the tips listed below to help boost your brand creation process.
1. Find the Right Name.
The company's name can say a lot about the brand. Go through a list of shop name ideas to help determine the different feel that each one gives you. Consider running through your top ten with various members of your support network to determine the sort of feelings they elicit and the image they provide. Think about how your company's name will look in a future logo or in the website domain name. Determine whether your brand's name fits with the core values you hope to express and support through your business activities.
2. Establish Your Audience.
Determine who you want to be selling to and how it may impact your brand's delivery. The target audience should help you determine how you want to display and sell your product or service. Conduct plenty of research to better understand your target audience's demographics.
3. Know Your Brand's Personality.
Establish the sort of personality you want to express through your brand. The sort of personality you select should help you stand out from other companies within your industry. It will be a way to set your brand apart from others and help influence your brand's style, voice and the audience that you reach.
4. Determine Your Mission Statement.
A mission statement is a written and formal expression of your brand's values and goals. Write your mission statement and ensure that it captures the essence of what you are striving to do and the morals you hope to embrace throughout your journey.
5. Create Your Tagline.
After writing your mission statement, create an associated tagline that can be delivered on a variety of platforms, such as your website or social media. Make sure that the tagline you select appropriately captures the essence of what your mission statement conveys in an even shorter format.
6. Establish Your Brand's Style.
Determine your brand's style by establishing your brand's appearance. This can include everything from color schemes that you incorporate in the logo and your website theme, your font selection and any symbolic imagery you may use. Keep in mind that different colors may elicit different images, feelings or ideas from any viewing audience.
7. Pick Your Voice.
Establish how your brand will communicate regarding new products or services that are being offered. By determining your brand's voice, you will be able to establish how you communicate with customers, how you speak on various social media platforms and how the brand will express itself on any registered domain names. Some brands may benefit from taking on a more professional tone while others will benefit from a more relaxed and personable tone. By understanding your audience and the product or service you are hoping to deliver, you will be able to fit a voice that suits your environment best.
8. Write Your Elevator Pitch.
Create an elevator pitch for your brand. An elevator pitch, also known as an elevator speech, is a quick way that you can express your brand's purpose and message. This differs from your tagline and mission statement in that it should be something you can verbally express to quickly demonstrate your brand's intentions and core values to someone in a conversation format.
There are many ways to build your own brand and help set it apart from others within your industry. Incorporate the tips listed above to make your brand unique and to give it an identity that you can build upon.

Young Upstarts is a business and technology blog that champions new ideas, innovation and entrepreneurship. It focuses on highlighting young people and small businesses, celebrating their vision and role in changing the world with their ideas, products and services.