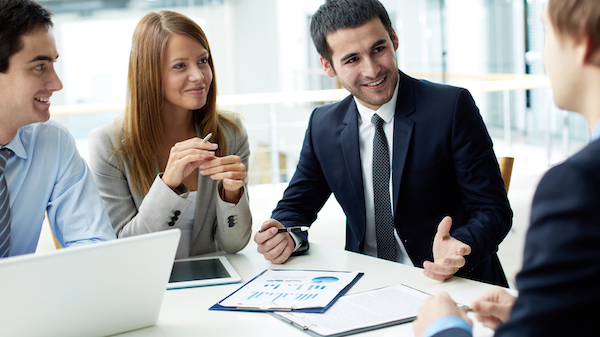 by Marla DiCarlo, co-owner and CEO of Raincatcher
Selling your business requires careful planning and strategizing in order to maximize the valuation and profit. Above all, you should maintain a clear understanding of your business along with the aspects that you should highlight for potential buyers. Recognize your position in the market, a realistic asking price, as well as what a potential buyer may be prepared to pay. Along with this, there are a number of steps you should keep in mind.
Listed below are three crucial things to remember that will enable you to maximize your profits from the sale. 
1. Clean-Up Your Financials and Books.
In today's market, buyers will want to feel confident in throughout understanding the ins-and-outs of the business that they are considering to purchase. In fact, most will perform more-careful due diligence which means potential buyers will often take a microscope to your financials and books. They will consider a range of aspects including the value of your property, equipment, and other elements of your business's financials. 
As a result, in order to increase the value of your company, you should dedicate time to working on your books in order to present buyers with a clear, easy-to-understand scope of your company. Many brokers recommend working with an accountant in order to present a clean, refined image. Your documents should date back at least three years and account for all of the highs-and-lows of your business. 
Further, you should not keep family expenses on the books, whether this includes cars, boats, or similar purchases. Along with this, you should also be prepared to offer year-to-date results to buyers. Everyone involved in a purchase will maintain a role in due diligence and keeping clean books is one of the top ways to avoid costly delays and missed opportunities. Spend time on your books, and it could pay off in the long-run. 
2. Prepare an Exit Strategy.
As well as cleaning up the books, you should also create and prepare an exit strategy in order to smooth the transition to new ownership. If you plan to sell your business for maximum profit, then you should spend time creating a plan that will help buyers feel comfortable in taking over control. This may involve notifying and mentioning key employees who could play roles in assuming leadership during the transition. 
Likewise, you can also include a specific amount of transition time that is sufficient for ensuring the new owner feels comfortable with the industry. Regardless of your reason for exiting, you must include an exit strategy to offer a new level of peace of mind for potential buyers. If you plan is detailed and offers proven strategies, then you can increase the valuation of your company and speed up the sale. In the long-run, this can prove to be invaluable in helping facilitate the sale of your company. 
3. Rely on a Business Broker.
While you may be extremely successful in your industry, selling a business offers a whole host of new challenges. As a result, hiring a business broker can be extremely valuable in helping sell your business. In fact, most companies will garner a higher value when a broker is involved with the sale. While they will charge a commission of the sale price, the benefits offered by a business broker are worth the cost. They will help you value your company, reach out to potential buyers, and tap into networks to speed up the sale. Likewise, a business broker can help avoid any issues during due diligence where most deals fall apart. Overall, every business owner preparing to sell their company should consider turning to a business broker for help. 
Ultimately, selling a business for top dollar can be tricky. However, by keeping these strategies in mind, you can maximize your profits. 
Marla DiCarlo is an accomplished business consultant with more than 28 years of professional accounting experience. As co-owner and CEO of Raincatcher, she helps business owners learn how to sell a business so they can get paid the maximum value for their company.