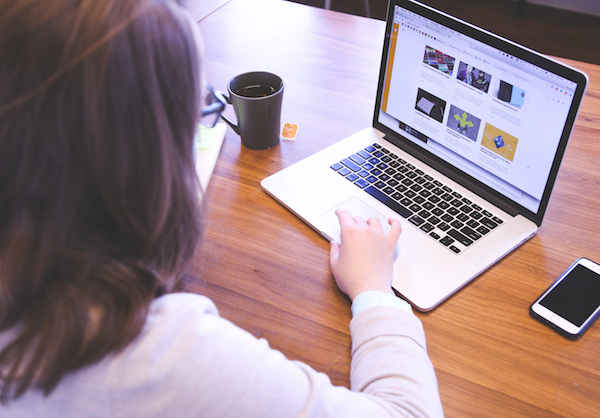 The company website has the potential to become your greatest marketing asset and selling platform by far. However, there are many ingredients that must be included if you wish to uncover the recipe for success. 
Perhaps more importantly, you need to avoid the pitfalls that could be holding you back. Here are 10 reasons your site is currently struggling, along with how to overcome those issues. 
1. Your Domain Name Is Poor.
What's in a name? Quite a lot actually. The website address is often the first point of contact for your customers. If it sets a bad impression, you could lose their interest before they've even visited.  
While many website builders offer a free subdomain, it makes the site look a little unprofessional. The value of a .com or .co.uk domain should not be overlooked. For a few pounds, the rewards are huge. 
It should also be noted that very few people can be bothered to type out a huge web address. When added to the fact that it increases the chances of a typo, it's best to keep things short and sweet. 
2. The Site Suffers From Downtime
.
Being forced to type out an overly long domain is only one of several frustrating outcomes. Another issue that will anger users is when they see 404 error messages due tot site downtime. 
With this in mind, the choice of web host is an essential feature. Experts at hosting.co.uk provide a range of affordable plans that are tailored to your needs. All come with 99.99% uptime.  
The knowledge that people can actively reach your website will remove a huge weight of stress from your shoulders. It provides the perfect platform to build upon. 
3. Slow Load Times.
When building a website for your business, it's vital that you think about things from the user's perspective. We live in a world where the demand for instant results is huge, not least online. 
Studies show that a 0.1 second delay can harm your conversions by up to 7%. Most users now expect sites to load within 3 seconds, which is why you must ensure that yours does this.  
The fact that slow load times additionally harm your hopes of appearing on the first page of Google is vital too. If your site doesn't load quickly, this is an issue that needs immediate attention. 
4. Poor Design & Navigation
.
Web visitors make decisions about your site from the second that they open it. If the design fails to impress them, it's very likely that they will close it. Worse still, they won't return. 
A lot of businesses think that they have to implement crazy new features. In truth, a crisp and clean design that celebrates your brand with the right colour schemes is best. Simplicity is king. 
The navigation properties of menus is equally vital. Make it easy for customers to find what they are looking for, and your hopes of success will improve. 
5. Inadequate Mobile Optimisation
.
When building a website either from scratch or through a template, you need to consider how users are viewing the pages. Otherwise, you won't ever provide the level of UX needed to satisfy them. 
The statcounter.com data shows that over 50% of your site's traffic will come from a mobile audience. Therefore, it's vital that you build a site that works equally well on the smaller screen. 
It may be worth launching a dedicated App too. Whether taking the DIY approach or using a professional web design service, mobile optimisation is vital. 
6. Important Details Are Missing.
Getting people to your site is one thing, but you must not forget the desire for sales. Given that there is no face-to-face interaction, the need to build trust through your site is among the top issues.  
Unfortunately, prospective customers will fail to trust your site if it seems as though you are hiding details. Creating a successful About Us page is vital. As is the idea of showing clear contact details. 
A fair returns policy can have a hugely positive impact on their trust levels too. Support this with verified customer reviews, and users will have no reason to doubt your value. 
7. It's Not Supported By Social Media.
The website should be the key feature within your digital marketing strategy. However, it's important to appreciate the possibilities provided by external platforms. Social media is key. 
It is believed that roughly 3.5bn people use social media. Using Facebook or Instagram to market the business in an effective way can make a huge difference to traffic. And subsequent conversions. 
Social media is free to use, so it would be very foolish to miss out on the opportunities. Besides, you'd never reach an audience of that size through other direct marketing. 
8. The SEO Features Are Lacking.
While social media is vital, search engine traffic is still the key to success. There are over 1.5bn websites online. Users won't find yours unless you actively direct them to it.  
Google algorithms crawl the internet to suggest the most relevant pages to their users. A total of over 200 metrics are used, which is why on-site and off-site SEO should be under control at all times. 
Get your site on the first page of Google, and the traffic will soar. Moreover, people equate a strong search engine presence with quality and professionalism. This will aid your conversions too. 
9. Poor Target Marketing.
It's easy to fall into the trap of trying to reach a universal audience. In truth, success with a smaller demographic is better than reaching a big audience but failing to get conversions. Traffic alone won't do.  
Landing pages are a great way to optimise the content so that it feels personalised to a specific audience. Having 10-15 landing pages can increase conversions by 55%. Geographic pages are key. 
The right choice of sentence structure and writing style can also influence the results in a big way. When content resonates with clients, they become far more likely to buy a product. 
10. Inadequate eCommerce Facilities.
The website isn't only a tool to attract people. It additionally serves as a digital shop floor. If people can't complete purchases due to poor infrastructure, your revenue will continue to struggle. 
There are plenty of eCommerce software packages available. Be sure to choose one with solid data protection as well as PayPal processing. It inspires confidence and hits a bigger audience.  
Depending on the nature of the business, it may be necessary to implement repayment structures too. However, this isn't needed by every company, so be sure to do what's right for you.