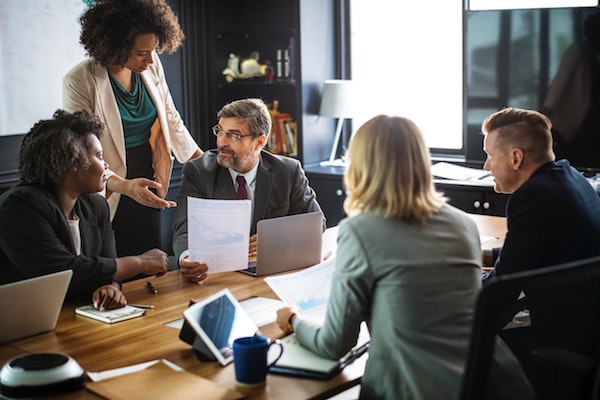 When you're a young entrepreneur, the launch of your start-up often depends on whether you can get funding from an investor. However, it can be difficult to get investors to take you seriously when you're young and perhaps don't have much experience in your industry.
It's important to be well prepared for investor meetings and presentations, so here are some tips on how to impress.
1. Create an elevator pitch.
Presenting your business idea means grabbing investor's attention, and nobody wants to listen to a long, rambling presentation where they're still none the wiser about what your business actually does. Create an elevator pitch, which is a short summary of your organization and its aims which can be delivered in seconds. This comes in handy when you're at networking events and you only have a short time to impress.
2. Work out your numbers.
While investors will want to believe in your vision, ultimately, they aren't going to invest money unless they know they're getting something in return. Find a simple, appealing way to present your potential profits and their potential returns, as this will be sure to grab their attention. However, you should be realistic, you don't want your business to look like a get-rich-quick scheme.
Investors also want to know that your business has long term potential, so put together a business growth strategy. Lots of young entrepreneurs are so excited about their business idea that they simply don't think about the future, so this will help you stand out from the crowd.
3. Know your market.
When your business is offering a product or service, then you need to have a particular market in mind. Make your business too niche and it's going to be difficult to market, while making it too broad will mean its purpose is likely to overlap with lots of existing businesses. Ideally, your business should be the solution to a problem, as this will make a great opening statement to investors.
It's also important to stand out from the competition and have something that they don't, especially if it's something that they can't replicate. For example, if you have a patent or copyright on your idea. It's worth working with a Cayman Islands law firm or other local specialists who can help you get legally protected.
4. Show you're committed and professional.
Investors don't want to put money into a business if the owner is unprofessional or not 100% committed. Build a team of people who are passionate about the project and are great ambassadors for your brand. Simple things such as dressing the part, and responding professionally to e-mails can help investors look past your youth and inexperience and show you're able to take on this project.
No two investors will be looking for the same thing, but it's important to do all you can to give yourself the best possible chance of impressing them. By spending some time not only developing your idea, but also coming up with realistic business plans, you can stand out from the crowd of young entrepreneurs who'll also be trying to get funding for their business – giving you the best possible chance of success.