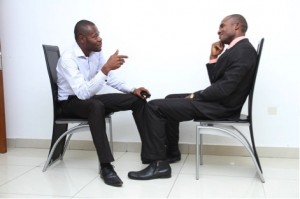 Hiring your first employee is a bit of a rite of passage for start-ups. Many fledgling businesses consist of one person and their laptop, crammed into a small office space, and when you start thinking about hiring others to help out, it all becomes a lot more real. While the prospect of having someone to help with the workload is no doubt appealing, the thought of having to pay someone a salary and manage them can be quite anxiety-inducing for young entrepreneurs.
Here are some things to consider before you take that leap and post a job ad.
1. Your legal obligations.
If you've used freelancers in the past to work with you on projects, then you probably simply paid them an invoice at the end of the month. However, if you're going to be employing someone, then you need to check your state's legal requirements. There are a few steps you'll need to take to become an employer, including getting an employer identification number (EIN), registering with your local labor department, and getting insurance.
Once you've chosen the person you want to hire, there's a number of forms they'll need to fill out to verify that they're eligible to work in the USA and for tax purposes. You may want to invest in some All-In-One HR Software to keep track of these forms and ensure you keep the relevant information to hand. If there are any issues or disputes with employees down the line, then it helps to have kept organized documents from day one.
2. What you want them to do.
So, your business may be too much for you to handle at the moment, but what duties will you want taken off your hands? If it's more of a general extra pair of hands around the office, then would hiring a temp be a better idea? You should clearly define what you expect from the person in the role and put together a job description. A good job description will include:
A job title – be honest about the kind of role if you want the right applicant
A clear list of job duties
A list of all the great benefits, from number of paid vacation days to any perks you plan to offer, such as free breakfasts
A brief description of your company and its goals – many candidates enjoy working for start-ups, so mention a little about your company's history
Writing a good job description will help you get the best candidates, and it's also a good opportunity for you to think about where you need help and the kind of skills and traits your first employee will need to have.
3. Learn about OSHA compliance.
It's important that, as an employer, you follow labor laws and are OSHA compliant. OSHA is the Occupational Safety and Health Administration, a government agency that sets certain standards to keep employees of private companies safe. Whether your new employee will be working in an office environment or with tools, you need to ensure your workplace meets OSHA standards, or you could face costly penalties. You should also familiarize yourself with any local labor laws that may be applicable to your state.
4. Ensure you have enough work for them.
While you may be rushed off your feet trying to get all your work finished, this doesn't necessarily mean you need a full-time employee to help you out. Many people who run a start-up are perfectionists who tend to put a lot of work into every single task and even go above and beyond with tasks that don't really need to be done. While you may think you could fill two roles with your work, you may just need to reorganize and streamline your own schedule.
Instead of hiring a full-time, permanent employee, consider:
Looking for temp workers for busy seasons – it costs more per hour to hire them, but you don't have to worry about things like sick pay or vacation days
Working with a team of trusted freelancers – they'll have more specific skill sets
Hiring someone who wants to be part-time at first, such as a college student who's majoring in a relevant subject – once they graduate, you may decide to give them more hours
Outsourcing repetitive, small tasks such as coding, copywriting and editing – there are many sites where you can post projects and get bids for the work; just be wary of anyone who is too cheap, as the work may reflect the cost
If you decide to hire someone full-time, then it can help to break down their duties into sections:
Projects that vary from week to week
Repetitive tasks that are the same every day or week
Ongoing projects that can be used as filler when work is slow – these tasks should still be productive but are the kind of things that don't have tight deadlines
5. Fitting your role in with theirs.
Ideally, when you hire an employee, this should free up time for you to concentrate on your start-up. However, you should decide how much you still want to be involved in certain aspects of your business. For example, if you hire someone who specializes in client relations, what level of involvement will you have with clients? You need to be able to delegate, but no doubt, you'll still want to know what's going on. You may want to get into a habit of having weekly one-to-one meetings, allowing your employee to do their job but also ensuring you are kept up to date.
6. How you want things done.
When you've decided the kind of tasks you want your employee to do and you've got a good idea of how they are going to fill their days, it's important to think about how you want things done. Standardizing tasks makes it more likely that they'll be done correctly and can increase productivity, although employees also need some space for creativity.
While your new employee might already have some experience in their role, they'll expect some sort of training and induction when they start. If you're planning on hiring a number of people in the coming months, you may want to take some time to put together some training materials, such as a quick PowerPoint or a few PDFs, as this will save you having to explain things over and over again.
7. Where they'll work.
Many start-ups begin by working out of their garage or a guest bedroom. Once you bring on an employee, then it may be time to also think about expanding your physical space and thinking about your general workplace culture.
Most start-ups now offer some level of remote working, whether they just let people work from home on occasion or they use employees who work for them in completely different time zones. If your start-up is in its infancy, then you might not want to commit to renting an office at this time, so it might make sense to hire remote workers. You should also think about the kind of culture you want to have in the office. Will it be strictly 9-5? Will people be encouraged to take their breaks and vacation days? Do you work in an industry where long hours are expected? The decisions you make in the early stages can shape your business as it grows.
8. What happens if things don't work out.
While it may seem complex to hire someone, it can be just as difficult to fire them. Unfortunately, it happens in business. You get someone who's a great applicant on paper and once they get to work, they just don't meet the standard, they're not working hard or fast enough, or they just don't fit into your start-up's culture. Some states have At-Will employment laws, where employers can generally terminate an employee for any reason, apart from illegal ones such as discrimination. This also means that an employee can leave you with minimal notice. However, some states protect employees once they've completed a certain probationary period, so it's important to know your local labor laws before you think about firing someone.
Hiring your first employee is exciting, as it marks the beginning of the period when your start-up becomes a fully-fledged business. That's why it's important to think carefully about the kind of company you want to run before you hire someone and decide how things should be done and the kind of role they'll have. Of course, the legal stuff is important, too, as the last thing a small business needs is a big fine from the IRS or OSHA. Start off by keeping records, getting organized and ensuring that you know local employment laws before you place that first job advert.