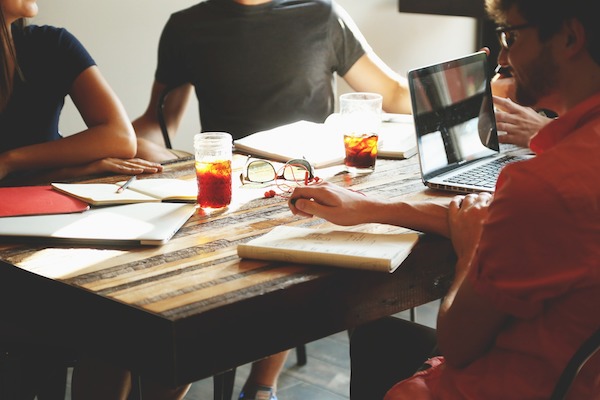 Starting your own business can be daunting. There's a jump from guaranteed employment, secure income and someone guiding your decisions, to doing everything for yourself and perhaps not making a tonne of money straight away.
It's perfectly understandable to be scared. But if you really want to do it, it is important to not let your fears stand in your way.
Benefits of owning your own business.
There are so many benefits to owning your own business, it's hard to keep track. Here are just some of them:
You're in control: While you have to answer to clients and customers, largely you're the one in control.
Flexibility: Work when you want and where you want. While you start up your business, of course, you'll be super busy. But once you're established, there's a big sense of flexibility that you can embrace.
Build something that means something to you: Owning your own business means doing something you're passionate about.
You'll continually learn: Sure, there'll be something you're an expert at, that's why you started your own business after all. However, you won't be amazing at accounting or marketing, so you'll have to learn how to do it all. If you don't think you can and you have the finances, outsource instead.
You'll no longer dread Mondays: In what is perhaps the best benefit yet, you'll no longer suffer from Mondayitis. Instead, you'll look forward to kick-starting your week, purely because you love what you do.
Some ideas.
When it comes to starting your own business, there are so many options, from a personal chef or event planner, a florist a babysitter, or even freelancing online.
But your choice of business really depends on what you're passionate about and what you're good at. It's also important to understand what's involved, and upskilling yourself if necessary.
If you want to start your own business but you don't really know where to begin, here are some ideas to get you thinking.
1. Pet sitter or walker.
Love animals? Start your own business where you get to hang out with them all day. Whether it's combining a love of exercise with a love of pets and becoming a dog walker, or starting a professional pet-sitting service for those who can't look after their pets, the choice is yours.
Sometimes people don't want their animals to go to a kennel when they travel or when they're otherwise indisposed, for example, during a hospital stay. All you need is knowledge of animals, good time management skills and good people skills to ensure you're communicating effectively with the owners.
2. Florist.
If you love flowers and making beautiful arrangements with them, starting a business as a florist might just be the option for you. Flowers are always in demand as they're gifted on many occasions, including birthdays and anniversaries, making it a business that will constantly be in demand.
You can sell your flowers in a small store or stall, or even online. Either way, as with any business you'll need to make sure you understand your target market and competition, as florists are quite common.
3. Housecleaner.
Having an external cleaner come in and clean the house is no longer something only the affluent can afford. It's now quite common to have some help in this area as people become busier. The benefit of starting a house cleaning service is all you need for the initial start-up phase is some cleaning supplies.
Start small and slowly build up a client base and a staff network. You'll need some knowledge of cleaning products and procedures, plus organizational skills. As a point of difference, you can offer specialized and niche cleaning services, such as tile and grout cleaning, window cleaning or blinds and curtains cleaning.
4. Professional organizer.
There are some people out there who can look at a room or area and immediately see how it can be better organized and utilized. If you're one of those people, have you ever considered becoming a professional organizer?
People want the ability to immediately find things, they want an organized fridge and pantry, and in the times of Marie Kondo, they want to ensure their homes are neat, tidy and spark joy. So help them – turn their clutter into cleanliness and then into cash.
5. Freelancing.
Whether you have a knack for photography, a way with words, an excellent ear for transcribing or can speak two languages and can help as a translator, the freelance economy is booming. While payment can vary, working as a freelancer truly gives you flexibility.
The freelance world can also stretch to graphic designers, web designers, social media managers, mobile make-up artists, and hairdressers. The key is figuring out what you're good at and finding a way to monetize it.