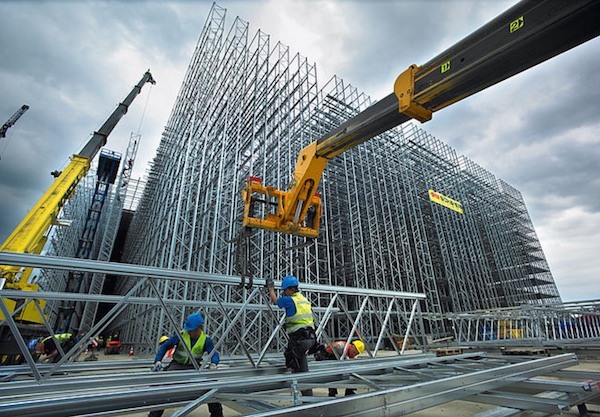 When you are looking to boost your construction capability, it is important to get your hands on the right technology. In this day and age, there are a lot of brand new construction technologies that you can rely on for better productivity and more cost-effectiveness.
So which sorts of construction technologies are on the rise? Here are a few that you'll need to understand:
1. The Advent of Augmented Reality.
This is a form of technology that adds more data, detail, context, and features to something that you are viewing in real-time. For instance, you might look through a scope and see details related to elevation, humidity, ground conditions and temperature.
By having these kinds of details in your view, you'll be able to make more informed decisions on the fly.
2. Expect the Internet of Things (IoT) to Take Off.
The Internet of Things refers to adding internet connectivity to everyday devices. This lets you install sensors, make use of wearable technology, and get up to date information on different construction tools.
When you incorporate this into construction software platforms, you will also have real-time data that can help you out.
3. Robot Technology Will Grow and Expand.
Robot technology will continuously expand and allow you to handle your construction projects better. Many of these robots are humanoids and can conduct a lot of the work that contractors do.
With robots, you don't have to worry about human fallibility or fatigue, and safety becomes less of a problem. What's more, these robots aren't subject to labor laws, so you can get more work done around the clock.
4. Software Improvements Will Allow For Speed and Streamlined Projects.
It's important that you take the time to use the best construction software as well. Today's software lets you keep track of your budgets, scheduling and more.
You can start a small construction business today from the ground up, even if it's just you, a truck and some tools. Starting this kind of company is more possible than ever because software allows for better detail, collaboration, and planning.
The software is also cloud-based, so you can make changes and get updates on the fly.
5. Modular Construction Is Becoming Increasingly Popular.
With modular construction, buildings are constructed off-site and then delivered and installed.
A modular construction building is useful because it is green friendly, offers a great deal of flexibility, speeds up your construction projects, and lets you get work that is safer and not subject to weather changes.
You will also be able to save money on your projects and make the best use of your resources.
Consider the Evolution of Construction Technology.
New construction technologies are on the rise. If you consider these points of information, it will be easier to see what trends will matter moving forward.
Reach out to us for more content whenever you want to learn more about business and entrepreneurship.