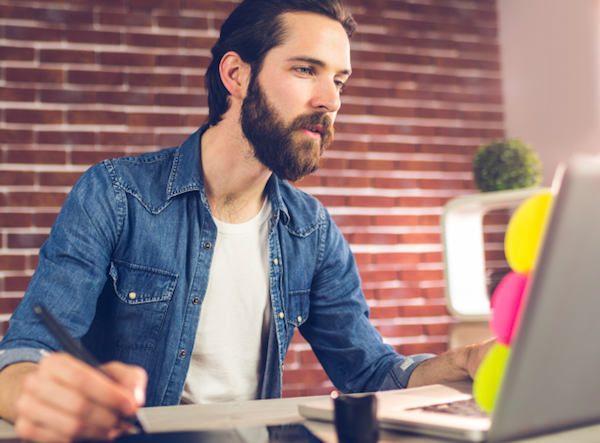 There are currently around 6 million lone workers in the UK, which represents around 1/5 of the UK population.
The HSE (Health and Safety Executive) defines a lone worker as "someone who works by themselves without close or direct supervision."So it's an umbrella term that encompasses broad range of workers, including< remote workers, homeworkers and people who work alone at a premises.
Lone working can involve visiting clients, working at unfamiliar premises and carrying out tasks unsupervised, which can mean that these workers are more vulnerable to health and safety issues.
With that in mind, here are four fantastic ways that you can keep your lone workers safe.
1. Risk assessment.
As an employer, you have a duty to carry out risk assessments for lone workers, whereby you identify any dangers posed by their work. A thorough risk assessment should consider the people and environment, and take into account the severity and likelihood of risks.
You should review your risk assessments on a regular basis or when there's a major change in working practices and procedures. This will help ensure that the most effective measures are in place for protecting your staff.
2. Training.
The National Crime Survey for England and Wales found that 150 lone workers are verbally or physical assaulted every day. It's therefore essential that your lone workers are not only trained to carry out their job role effectively, but also equipped and prepared to deal with the associated risks. 
For employees visiting high-risk clients, you might consider conflict management training to help them develop the skills needed to de-escalate a situation before it becomes physical or threatening.  
3. Monitoring.
It's important to keep track of the whereabouts of lone workers if they're travelling around, but also if they're working from a stationary base (e.g. their home or workplace). 
This could involve high-tech specialist monitoring software or something more basic such as a buddy system, where remote workers check-in with a colleague at regular intervals (e.g. each time they arrive at a new job) via phone call or IM.
4. Personal security.
If the work of your employees involves visiting premises where they could be at risk, personal security devices are a worthwhile investment. 
For example, lone worker solutions specialist Safe Shore Monitoring has create the Chaperone, a discrete GPS device with an SOS button which lone workers can use to call for assistance at any time. These devices allow your workers to go about their jobs happy in the knowledge that they can access help should they need it. 
Advances in technology have made one-person operations a sustainable option, so as technology continues to grow, you can expect the number of lone workers to increase. It's therefore essential that as an employer, you take active measures to ensure the safety of these workers – the four methods on this list are an excellent starting point.
What other ways can you keep lone workers safe? Please share your thoughts in the comments section.