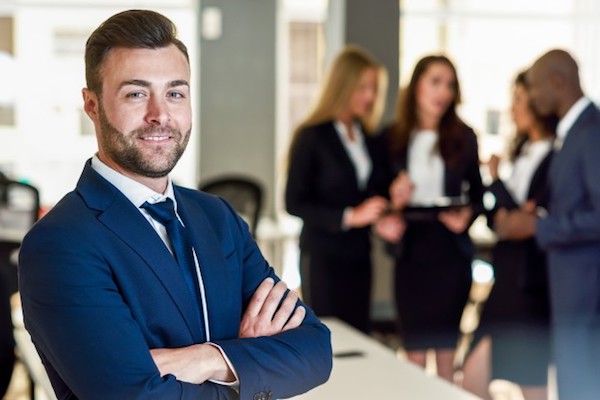 by Akin Tosyali, Director of Digital Marketing for Tiege Hanley
In the digital age, it pays to keep your skills sharp. Whether you're hoping to get a promotion at your current job or you're searching for employment, maintaining your hireability is key to getting ahead in your career.
Although, saying that you'll do something and actually doing it are two different things. That's where creating a career growth checklist can come in handy.
With a career growth checklist, you can focus on doing the small things every day, week, month and year that will enhance your hireability. To give you an idea, here is a checklist that can help you climb your career ladder:
Daily.
Establish a daily skin care routine.
If you're wondering how this relates to your career, that's understandable. Here's the truth—none of us are getting any younger. In a tough job market, many of us are slowly losing some of our hireability due to ageism in the workplace.
When you start to age, the first place it shows up is around the eyes. With a daily skin care regimen, you can stave off wrinkles and keep your youthful, vibrant appearance for as long as possible.
Spend 15 minutes reading industry news.
One of the best ways to maintain your hireability is by keeping up with the latest news in your industry. You don't need to read much–all it takes is 15 minutes in the morning to boost your knowledge. Sneak it in by reading the news while you eat breakfast or try downloading a podcast that you can listen to on your morning commute.
Exercise.
Everyone knows that exercising is important. But did you know that it can have a big impact on your career?
In addition to keeping you healthy and youthful, exercise is also the secret to a positive attitude at work and enhanced productivity. No matter how busy you are, commit to at least 30 minutes of exercise each day to boost your job performance.
Weekly.
Catch up with a colleague.
Go to happy hour with your colleagues at least once a week. If you aren't currently employed, make it a point to catch up with a former colleague. Keeping these relationships warm can pay off in the future when you need a glowing recommendation.
Flex your writing skills.
Writing is applicable in nearly every industry. Bad writing not only looks unprofessional, it can also lead to miscommunication in the workplace.
Keep a journal and commit to writing in it at least once a week. If you don't know what to write, simply do a write-up of the latest industry news you read each morning.
Help a coworker.
If you want to be considered for a promotion, being a team player is important. However, most of us don't have much time in the day to stop and help our coworkers.
Even if it means staying a bit late, consider helping a coworker in need. They will be grateful and potentially sing your praises at work—which your boss will hopefully overhear.
Monthly.
Attend a networking event.
Keep those connections warm by attending an in-person networking event at least once a month.
Update your LinkedIn profile.
How often you update your LinkedIn profile depends on how quickly your role changes at work. Generally, you should aim for once or twice a month if your role and skills don't regularly change. This will ensure that anyone who finds your profile will see up-to-date information.
Take a class/attend a workshop.
Taking a class or attending a workshop is a great way to expand or enhance your skills while also meeting new people with similar interests. Workshops are ideal if you don't have much time to commit to a class. However, some classes offer certifications that can potentially increase your hireability.
Yearly.
Update your wardrobe.
Smart professionals invest in classic style staples, including the white button-down shirt, dark blue jeans and a versatile pair of chinos. Although these pieces never go out of style, that doesn't mean that they can't grow old and faded.
Why bother updating your clothes? It's no secret that your appearance matters when it comes to getting a job or a promotion. According to one famous study, "plain people" earned 5 to 10 percent less than their better-looking counterparts.
Start by tossing out your old clothes and begin updating your wardrobe with fresh classics such as a navy blazer, white shirt, versatile sweater and other style essentials. Believe it or not, your paycheck will thank you for it!
Re-evaluate goals.
Are you where you wanted to be in one year's time? Where could you improve? What stopped you from achieving your goal? By asking yourself the tough questions after a year, you can evaluate your own performance after a year and make new goals for the future.
Communicate these goals.
If your boss doesn't know what you want in your career, how are they supposed to help you achieve your career goals? Set aside time to meet with your boss and discuss your future. This demonstrates to your boss that you're driven and open to new opportunities.
Check All the Boxes.
No matter where you are in your career, you can always benefit from writing down your goals and following a simple career growth checklist. You don't need to follow the items on this checklist exactly. Feel free to alter them to suit your needs.
With a proper career growth checklist, you can hold yourself accountable for where you want to be in the future career-wise. Do your best to achieve your goals but remember that some things will be out of your control. Don't get too down on yourself if you don't succeed at everything you set out to do.
Akin Tosyali is Director of Digital Marketing for Tiege Hanley, a Chicago startup that is revolutionizing skin care for men. He built its marketing team from ground up, tripled site traffic via SEO, 10x growth in PPC, 18x growth in social, resulting in doubling monthly subscriber volume.