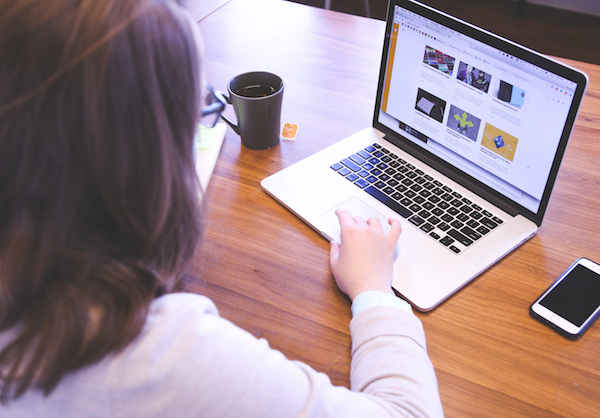 The visitor must stay at the landing page and visit other pages as well. He is more likely to convert if he stays longer. It's called a 'bounce' if the visitor left your website after viewing only one page. We create websites to expand our business to the digital world. We get people to visit them and expect to convert to a lead and then a customer – bounces get in the way of that.
Here you'll learn how to make visitors stay at your website by improving bounce rate.
How Bounce Rate Affects Your Website.
The percentage of bounces is called 'bounce rate'. A high bounce rate shows that the visitors aren't impressed. If they aren't impressed, they won't trust to do business with you. It also affects Google rank of your website because it believes you don't provide value to the user. And that's true to some extent. Here are a few things you need to change in your website to lower the bounce rate and increase the conversation rate.
Relevant Internal Links.
Use internal links on every page of your website. These links should be used according to a strategy. Add links within the article that are relevant to it. This task requires the assistance of a professional. It is recommended to acquire digital marketing SEO services of a reputable firm like Social Market Way.
Improve Content's Readability.
Veteran marketers have always said and saying it to date, "Content is King." Your content engages, entertains, and persuades a visitor to perform an action. If you see visitors leaving a page without doing anything else, it could be because your content isn't worthy. Here's what you can do to improve your content:
Structure Your Content
Assuring Start
Make Short Paragraphs
Make Short Sentences
Style your content
Use Infographics
Create Catchy Headlines
Remove Annoying Popups.
Pop-ups were known to increase shares and subscription. But there are too many ads and popups on the internet and it's started to become annoying. Remove any popups you may have on your website whether an offer or an ad. If you are to use popups, ensure they aren't annoying for the reader.
Target the Right Audience.
Research your prospects, create an audience persona, and target right people to decrease bounce rate. A visitor won't be interested in what you offer if it's not relevant to him. For example, an online shoe wholesaler should target retailers instead of consumers. We all wear shoes, we would read related content, but we won't order 100 pairs of shoes online.
Mobile-Friendly Website.
63.4% of people used mobile phones to access internet in 2019. If your website isn't responsive and user-friendly to mobile users, you are losing all these visitors. Hire a professional to optimize your website. It should be responsive, attractive, and fast.
Awesome Call to Action.
Call to Actions play an important role in conversion rate. You need to tell the visitor what he should do next – but in a smart way. Add a resolution at the end of every article. If there are lead generation forms, make sure there is a call to action with them.