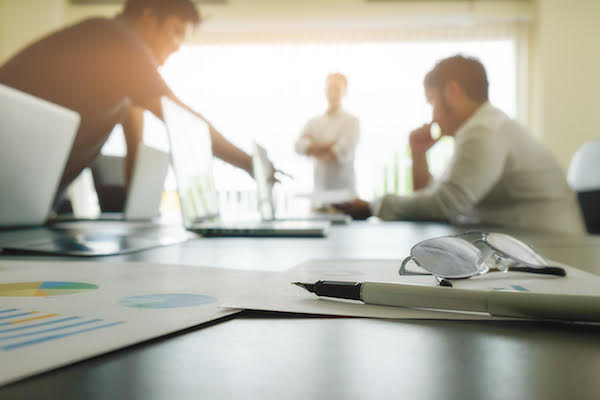 The adage that if you "fail to prepare you should prepare to fail" is certainly relevant to the marketing world, but so many young upstarts have been taught to nurture unrealistic goals and so few understand how to accurately measure their marketing ROI.
Setting goals.
As a rule of thumb, when setting your marketing goals they should always be based on your business goals and should be specific, attainable and given a deadline so that you don't end up spending hundreds of man-hours on one tactic when the horse has already bolted from the stable.
Your goals must be well defined. For example, instead of saying "I want to generate more leads," quantify that goal with a number and a deadline and say "I want to generate 10 times the amount of leads by the end of the month."
Analyse your business goals and manipulate your marketing goals to match them. For example, if you need to generate a certain am out of revenue in a year, work out how many visitors, clients, sales or conversions you would need to make that target a reality and set your marketing goals accordingly. Don't go overboard here – be reasonable because goals can always be exceeded.
Of course, goals are important but are almost useless if they are not also measurable.
Measuring ROI marketing success.
For digital marketers, measuring marketing performance accurately has always been complicated as there are so many more metrics to consider. These metrics, however, will not necessarily show immediate ROI, which is why so many marketers still find it so problematic to get across to decision-makers just how important an overall picture of ROI is.
Technically, success in digital marketing can be measured any way you want it to be as long as everyone is singing from the same hymn sheet. However, if everyone is going to be reading from the same page, they are going to need to be reading the same language. Time is also an important commodity. Making sense of your marketing measures and analysing ROI metrics can take far too long if you are not properly equipped to measure and report.
Marketing ROI metrics.
There are two key kinds of marketing ROI metrics to consider – cost per acquisition and customer lifetime value. The former tracks the investment it takes to move a prospect down the sales funnel and turn them into a customer and the latter tracks what that person is worth once they actually become a customer.
The other common metric is marketing as a percentage of sales, which you can find by dividing your marketing expense by your sales revenue. This way, you can more accurately establish how much you're spending and how effective that spending currently is.
Finally, when it comes to phone marketing, the importance of intelligent call tracking should not be overlooked, as this will allow marketers to nurture the campaigns, channels and keywords that make people pick up the phone. Make sure you are measuring the pickup rate of your calls and matching those results against your other returns to make sure you are spending your marketing budget wisely and effectively.