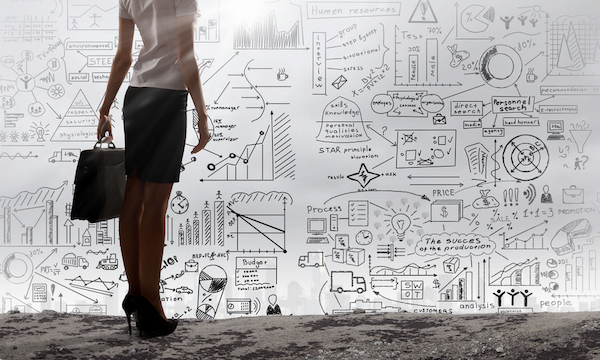 by Jason McCann, founder and CEO of VARIDESK
Before we became known for standing, we believed in standing for something.
When startups are still in the infant stage, it's hard to envision the day when philanthropy becomes part of the equation. There's just so much to accomplish before giving back can be a legitimate, sustainable goal.
One of the biggest obstacles to giving back to the community, especially for entrepreneurs, is finding the time to get started. Chances are you've thought about how you'd like to give back one day. Chances are the people who work with you have, too. But wanting to do something and actually going through with it are two very different things, and nearly every entrepreneur sorely lacks the spare time.
We're blessed to experience success at our current company, but I realize philanthropy doesn't have to wait until you've "made it." It doesn't even require you to set aside time away from your startup. It can be a way of doing business.
Why giving back is good business.
Giving back does more than promote goodwill and provide a PR win. It also provides a stronger connection to your community and creates an environment where employees want to work because they feel good about what they do and where they're doing it. Passion drives startups, especially at the beginning, and volunteering together is a way to ignite that passion.
Wanting to make sure your feet are firmly on the ground before dedicating yourself to other causes is understandable. But giving back can actually help you find your footing faster and increase loyalty from both customers and employees.
How to make giving back a part of your burgeoning culture.
The first thing to remember is that a company's mindset starts at the top. As the leader of your startup, you have the power to instill your passions and personal philanthropic goals in the company.
When Hurricane Maria hit Puerto Rico in September 2017, it devastated the island. Relief poured in initially, but a year later, the island still needed help. That's when we tapped into our local network and heard that Dallas Mavericks star J.J. Barea was returning to his hometown to offer a hand getting local schools back up and running. We have a line of standing desks for students, so this presented the perfect opportunity to donate and pitch in.
I didn't know how I could help at first — I just knew I needed to do something. That's all you need to begin: the desire. Then you can start putting your thoughts into action with a few simple steps:
1. Look for existing programs that need your help.
While there's nothing wrong with starting your own initiative, it's often easier and more effective to tap into existing programs and services. Something I'm extremely passionate about is encouraging and fostering entrepreneurship, so that's where I turned first when exploring ways to give back. My first step was simply reaching out over email to local contacts to inquire about any existing programs.
Sure enough, there was an interesting program in the works with a presence right in my neighborhood and with plenty of opportunities to help. Now, our company helps support an amazing youth incubator program that's aimed at teaching our local high school students how to build businesses and that culminates in a competition. I can see firsthand the impact this program is having, and all I needed to do to get involved was raise my hand and ask.
2. Establish volunteer programs.
For volunteering to take root at your company, it must be encouraged and supported. Consider giving your employees some volunteer time off (also known as VTO), which can do wonders for team-building and bonding. Even one day of VTO per year can make a sizable difference in your community.
What made our efforts in Puerto Rico so transformative wasn't the money or effort we put in, but the fact that we could travel there with a team of people from all over our organization. We drove around Puerto Rico in a couple of vans, not only delivering our products to schools damaged by the hurricane but assembling them with other volunteers.
We didn't always know what we were walking into, but we knew we were there to help and to work together. It created a bond in the crew that years in the office never had. After such a tremendously rewarding weeklong experience together, this group is now like kindred spirits.
That trip effectively planted the seeds of our employee-giving program, which earmarks $1,000 of product for each employee at the company to donate to an organization of his or her choice. Employees then band together to do larger installs using these donated products.
3. Recognize the power of small opportunities and in-kind donations.
It's important to remember that you don't have to give hours of time or straight cash; in-kind donations can be just as effective (and often more so). Consider donating your products or services to a worthy cause. By providing your own specialties to organizations you support and believe in, you're still helping in major ways.
For example, when the North Texas Food Bank and the Make-A-Wish Foundation moved into new spaces, we outfitted them with furniture, which meant significant money saved to be used on helping people instead of buying equipment.
Creating a culture of giving back doesn't require a big gesture. It's about fostering an environment that encourages tiny touchpoints of charity. By creating a company that makes philanthropy integral to its overall mission statement, you not only help make the world better, but you make your company better in the process.
In short: Quit talking about it. Just go do it.
A lifelong entrepreneur, Jason McCann has more than 20 years of experience building and running successful companies. As a founder and the CEO of VARIDESK, Jason's mission is to help companies reimagine the workspace. VARIDESK started with one innovative product and has grown to be a global leader in workspace innovation with products found in over 120 countries.