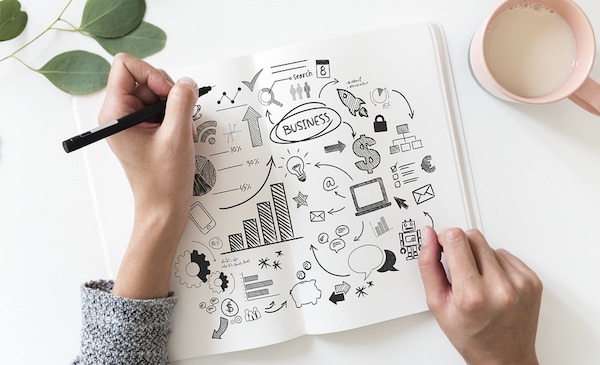 Have you launched a startup and looking for growth hacks to be a success? You have come to the right place.
We discuss the following 8 strategies to help you become a successful entrepreneur.
1. Grow Your Email List.
As a new business, you will have to build up your contact list from scratch by making sure that more and more people sign up to your newsletters. Offering deals and freebies in exchange for entering their contact information in a form on the landing page will help you grow your contact list. As your list grows, it will be a good way to reach out to potential leads.
2. Focus on Niche Markets.
Sending out same promotional emails to every person on your list will not yield a good result instead make different groups based on the customer behavior and next time when you do email marketing, create different emails for the different groups focusing on their interests and adding a different landing page. The chances of conversions will increase.
3. Encourage Feedbacks from Your Customers.
Feedback is the one thing which can help you strengthen your business easily by improving your product or services based on the customer experience. Feedback also helps you engage with your customer to provide effective solutions which in turn will increase the loyalty of the customer towards your company.
4. Promote Referral Programs.
Referral programs are a great way to get hold of new customers. Most of the big businesses use this method to make sure their existing customers recommend them to their new customers. Create a reward system for an existing customer who brings in a new customer. This will surely get you some good leads.
5. Improve Your Word-of-Mouth Marketing.
The oldest way of marketing is still the best way to bring in conversions as people tend to believe the experience of their family or friends more than reading a review of a stranger hence focus on providing a valuable service to build trust amongst your existing customers who will put in a good word for you to others.
6. Establish a Social Media Marketing Strategy.
Marketing without engaging in social media is like aiming to fail. You can reach out to the maximum number of people on social media if you aim through the right channel. If you have a social media marketing budget, reach out to influencers of your niche and they will help your product or service reach to the maximum number of interested people as possible on social media.
7. Study Your Competitor's Business.
Study your competitor, why they have succeeded and the areas they lack in which customers complain about. Focus on improving your services in that area so that your services seem one step further than your competitor and focus on those points while advertising. This strategy will surely help you grow your business.
8. Concentrate on Content Marketing.
Add a blog to your business site and write articles about the solutions which will engage your customer with your brand. Content marketing is a very useful strategy to boost your business. You need to take care of a few things to be a success. Make sure that you focus on the SEO of the blog. Make your website accessible to everyone complying to the ADA (The United States' Americans with Disabilities Act) to reach as many people as possible. Do not forget to update and increase content on your blog.
Do you have any better strategy that has helped your startup grow? Share with us!