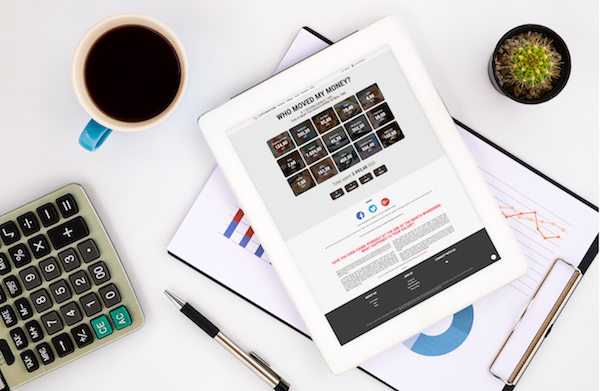 Small businesses and young entrepreneurs are in a difficult position in the market. They have to make their little voice stand out in an already loud area. And they have to do it fast or else – they'll run out of money.
Around half of all startups fail by their fifth year. Of those, 29% running out of cash as their reason for failure.
This explains why saving money as much as you can is important – not only because you have limited capital, but also because you risk losing money the longer you stay.
We will teach you how to save money in business expenses, though. Keep on reading to get some tips on how to keep your expenses low.
1. Buy Your Supplies in Bulk.
Capital can be hard to come by when you're a starting young entrepreneur. Nevertheless, try to budget for larger purchases as much as you can.
Suppliers can give you huge discounts depending on the amount you ordered. You may be able to save on shipping costs, as well.
Find deals from warehouses and manufacturers. Or look for suppliers online that sell the items for the lowest price.
You need to be smart here, however, to maximize your returns. List down the items you need for your business and figure out the ones you need most often.
Inkjet cartridges are often much cheaper if you buy in bulk. Still, you might not need to buy hundreds of it if you don't need it much.
2. Search for Cheaper Options.
When you're starting, you can't provide the features, perks, and kind of environment that a big corporate can. You can, however, provide similar results for a cheaper price.
For example, you can replace water coolers with a filtered water pitcher to save on cost. You can find free software on the internet that does almost the same thing as your subscription-based software.
Review if you need the extra perks of the costlier alternative, and see if you can make do with the cheaper one. Remember: be frugal, but don't be cheap. Make sure your employees and business still have the essentials.
3. Save on Space.
Don't have the money to rent a good office space yet? You have more options than you think; you can:
Turn your apartment into an office
Get an executive suite or coworking space
Stay online
If you and your co-founder(s) are friends, why not work on your home instead? Strangers are a different matter, but you may be comfortable with letting your friends stay every day. If your partner is your roommate, you don't even have to find a space (yet).
If you need a professional address, though, consider getting an executive suite. It's a shared office gives you access to a receptionist, a mailbox, and other perks like a conference area. You don't have to worry at all about the space, as the operator will manage it.
You can also opt to keep all the transactions and communications online. Collaboration programs make it easy to communicate with your employees and client online.
4. Buy Used Furniture.
If you do decide to have an office space, you can further learn how to save money in business by focusing on second-hand furniture. This is one of the best cost-saving ideas for small businesses.
Look for a surplus office at the nearby school, scour newspaper ads, and visit equipment stores near you. Some dealers may also give you nice discounts on trade-ins and repossessions.
Be careful when dealing online and check the product for any defect or infestation. If you're unsure of its origins, pass it up for a more legitimate-looking item.
You can also save on your office equipment like copiers and computers if you buy used ones. Make sure you know how to check its condition or bring someone who knows how to.
5. Use Free Online Resources.
The internet has a ton of open-source software and other free services you can use for your business. Google Docs, for example, is free-to-use and it's great for collaborating with other people.
When setting up an online store, you don't need to have a dedicated website right away. Take advantage of online selling platforms like eBay or free websites like WordPress.
Some websites offer free vector graphics, free icons, free stock photos, and more. You can also take free classes, watch free tutorials, or read useful tips.
Social media is free, too, (if you don't buy ads) so make sure to maximize its use to reach and interact with your customers. It's a great tool for growing brand awareness, as well.
6. Don't Have Debt.
When learning how to save your company money, you'll learn to never have debt or eliminate it as soon as possible.
If you're thinking of taking out a loan to jumpstart your business – think again. Your monthly dues will prevent you from putting more money into your business.
If you haven't been able to save up for your capital, consider bootstrapping your business. Take whatever money you have and get your business running with that. If you play your cards right, you'll be able to use the money from your first sales (and succeeding sales) to grow your startup.
You should also consider getting investments, either through crowdsourcing platforms or via the traditional way of pitching to an angel investor.
If you already have debt, however, the best you can do is create a budget plan to pay it off as soon as you can. Try to find other ways to generate more income, such as by getting a part-time job.
7. Protect Yourself from Expensive Mistakes.
Any lawsuit or legal action taken against has the potential to bankrupt you. The best way to avoid this is by covering all your legal bases by hiring an attorney.
This will cost you money, yes, but it will help you prevent losing more. A reputable attorney you can trust will help you avoid mistakes that might turn into a lawsuit.
This advice goes with other aspects of your business. Don't want to lose money? Hire a professional.
Don't try to do everything yourself either, as your time might be better spent on growing your business. Be careful when choosing which tasks you have to outsource or hire someone for, though.
Getting a proper insurance policy for you, your employees, and your business will also serve as a safety net.
8. Create Marketing Partnerships with Other Startups.
Other young entrepreneurs will most likely be struggling with a limited budget, too. This gives you an opportunity to create a partnership that will let both of you save on marketing costs.
Find an entrepreneur with the same values and goals as you. Your shared marketing campaign should benefit both of you in equal ways.
A simple example of this is having a shared advertising space or advertising each other in their respective social media accounts. This allows both companies to reach more people at lower costs.
A huge example is a partnership between GoPro and Red Bull. Both brands use action sports to market themselves, and each features the other even before an official partnership. GoPro, for instance, often captures the world of Red Bull athletes.
Now, they run co-branding campaigns that are even bigger than before.
9. Don't Overlook the Small Expenses.
Never too busy to review where each cent in your business is going to. Sit down and see if you can justify each of your expenses. Did the software you subscribed to proved to be useful or did it not add much value?
If something isn't providing a good ROI, you might be better off cutting down to the bare minimum. You might also consider getting a different software that is more value for money.
Don't forget about the small expenses, too – they can add up. Review your subscriptions, shipping fees, transportation costs, and more.
Small cuts on these items can equate to large savings in the long run. Even making a switch to another toilet paper brand with similar quality can save you big bucks in a year.
Learning the financial term definitions can help you look at your expenses sheet with more knowledge, too.
10. Review Your Taxes.
As an entrepreneur, paying taxes is a must, but don't pay more than you have to. Take extra care in reviewing your taxes and see if there are some ways you can lower it.
If you work from home, for example, you can deduct the following expenses from your taxes:
A part of your rent or mortgage
Your utilities
A portion of home maintenance expenses
And more
Check the IRS website to see which deductions you can qualify for.
You might also be paying more than the other established businesses in your area. Check how much they're paying and then use it to negotiate your tax rate. Most of the time, the officials will agree so you will stay and continue providing jobs.
Learn How to Save Money in Business Today!
The time will come when you'll be able to afford better things that will allow you to improve your business. Until then, however, you should learn how to save money in business as much as you can.
Widen your knowledge still by reading our other guides for more financial and business tips. We've got other great topics to further help you out!