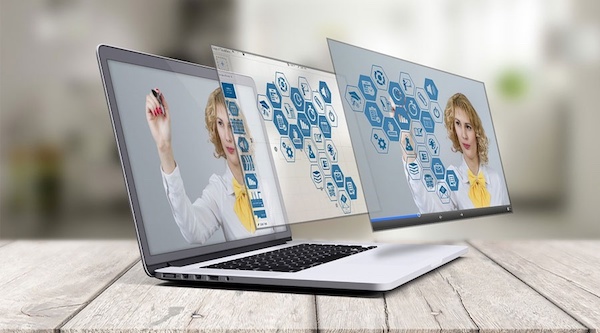 About 200 million companies in the world are involved in the day to day business – a simple implication that points to the fact that starting a company isn't that hard a job. However, succeeding and managing a company is a whole another arena.
Management is a crucial task, whether in a business or a 9-5 job. There are certain individuals,  known as Master in Business Administration, who have mastery in management. These are the people who take a business to a profitable, scaled business.
Masters in Business Administration, or MBA, is a graduate degree that provides theoretical and practical training to help graduates gain a better understanding of general business management functions. As of today, individuals with this degree are in demand, and the demand curve depicts that there will be a boost in need for management experts.
In the world of the Internet, almost everything has now migrated online. The education sector is one of them. So, combine the need of MBA experts with the modern world, and one can witness some perks no one would have thought a decade ago. In this article, those perks will be discussed. Read on to understand why an online MBA is an excellent choice.
Perks of An Online MBA Course.
Below given are the various benefits of taking up an online MBA course.
1. Flexible.
Taking an online course is a flexible way to expand knowledge.
An online MBA course can be completed from any place, whether from the comfort of the home or a distant office or even while traveling & shifting cities. This flexibility factor creates an enormous opportunity for adults who have a family to support and need to work full-time jobs. They can learn and complete their degree while sitting at their home– after their 9-5.
Additionally, students can also consider an online course due to several other perks such as affordability, if not flexibility.
2. Affordable.
The Masters In Business Administration course is accessible for an average individual. The costs of travel, books, and other equipment are highly cut down by online video streams. Additionally, most of the offline MBA Courses cost around $50,000 per year.
On the other hand, online MBA courses range from as low as 3000 dollars per year to 10,000 dollars. This makes another case for choosing online over offline.
3. Scope.
Masters in Business administration(online or offline) has massive opportunities in the coming future as well as the present. The employment vacancies are predicted to increase with time. Moreover, an MBA can apply for several jobs, from accountant to executive. So, the scope is something one needn't worry about while choosing an MBA.
4. High Number Of Choices.
There are no more than 2-4 local universities that provide MBA courses. But when an individual opts for an Online MBA course, he/she can choose from hundreds of national and international grade schools/universities.
The fact that most of the local universities do not offer online courses, but most of the quality universities provide online classes alongside offline campus-based courses, proves the value of the online MBA.
5. International Degree.
If one pursues an MBA from any local university, only the local companies will value their certificates, most of the time. But universities with an online MBA degree are affiliated globally, and the documents are recognized worldwide. Therefore, individuals will not face any issues if & when they plan to migrate abroad or work in MNCs.
6. Quality.
Almost every online Master in Business Administration courses has professional teachers and trainers who have experience in their respective fields. Therefore, the resources and the knowledge they share are always top-notch.
Conclusion.
Of course, traditional universities provide some perks an online course cannot, but considering the perks an online course provides over a university is something one shouldn't neglect. The upper hand in factors like flexibility, affordability, quality of education, and more is what makes an online course a fantastic choice.