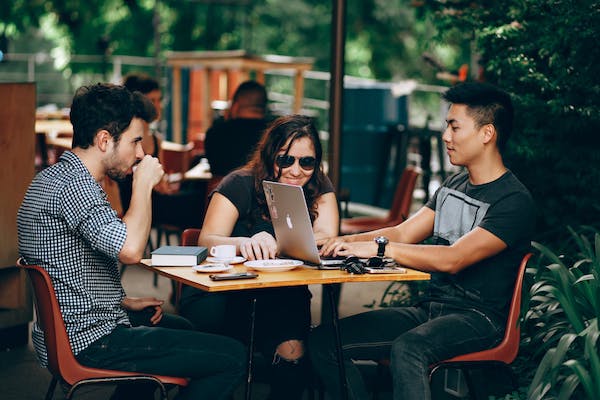 by Boris Pfeiffer, CEO and Founder of Riddle
Attracting new customers to grow any online business can be tough. But for small businesses, like startups, carrying out an effective marketing strategy is critical to their very survival. It is a sobering truth that nine out of ten startups will fail, and marketing success can often be the key element for any startup's viability.
Startups – understandably – are all about efficiency as they need every dollar to go further. This is true both of their business and marketing strategies; they are young companies willing to trial new and exciting methods so long as they work. It is this bravery – for lack of a better word – to put scarce company resources behind out-of-the-box concepts which has seen quizzes become an unlikely hero of startup marketing.
Polls, surveys, quizzes, personality tests – these formats which engage the user and encourage shares have been proven to deliver quality leads and drive web traffic. It is an unorthodox method to gather and qualify leads, but from Uber to AirBnB, when have startups been orthodox? Let's explore why engaging quiz content works for startups today.
Marketing: startup style.
Marketing for startups means marketing for efficiency. Startups are regarded for their embrace of industry disruption, all the while constantly trying to limit their burn rate and conserving their capital for future growth. It is this duality which impacts where they decide to direct their limited amount of marketing expenditure.
For example, let's say your business needs to generate $100,000 each month in sales to make a profit. If three percent of monthly sales are funneled into marketing, that gives you$3,000 for the entire monthly budget. Now that is not a whole lot of resources to play with or start and optimize traditional online ad campaigns, so startups are on the hunt for new methods which ensure affordable results.
Further to this point, startups are businesses who are, more often than not, challenging the status quo. They are business not afraid to trial differing marketing mediums to see what sticks. It is this mix of a willingness to try something new and their lack of marketing dollars which has driven many startups to utilize quizzes as a means of digital advertising.
Quiz me this.
It might seem like an unusual solution to the uninitiated, but engaging content like quizzes is gaining traction in advertising. The proof is in the numbers: the average user spends about three minutes completing any given quiz – translating to more than 600 million minutes spent taking quizzes every month. Furthermore, quizzes are some of the most shared content online. Buzzfeed sees their quizzes shared an average of nearly 2000 times each, helping them to reach more than 580 million people in 2017.
Quizzes are somewhat of a catch-all term referring to content which requires user input to questions. Their compelling format encourages users stay until the end of the content, and their results encourage shareability on social networks. Users love to compare and contrast their results and brands enjoy the benefits of them doing so. Consider that quizzes also allow marketers to collect email addresses and quiz responses from leads – ideal for startups to gather rich data to then segment and target their follow up advertising efforts.
Brands today are advertising less but producing content more. The push-pull of entertainment and engagement is a subtle balance, but one which works wonders for audience retention when done right. Consider that almost 80 percent of marketing workers in the CMI Survey 2016 agreed that interactive content results in repeat visitors and multiple exposures – quizzes provide that balance of entertaining content and sponsorship opportunity.
Why it works.
Quiz content is perfect for cash-strapped startups who demand results for their marketing investment. The truth is that other, traditional spaces remain competitive and costly to enter. Major brands with large advertising budgets are simply too difficult to compete against on mediums like television, radio, and print. This is why digital marketing, and the opportunity of quizzes, is perfect for the startup today.
Done right, quizzes are guaranteed bang for the buck – something that is vital for small businesses when marketing budgets are tight. Startups that use quizzes' built-in lead generation see immediate, measurable results – automatically sending each lead personalized follow-ups based on their quiz responses for better conversion.
Sometimes the most simple and effective approach is the best because it is, well, simple. Simple is easy to understand and, when done right, simple is engaging. This is certainly true in using online quizzes to attract and retain customer eyeballs in these competitive times of online marketing.
When you think about it, quizzes are actually kind of genius. They encourage users to stick with content until the end, enjoy successful lead conversion and prompt social media sharing – all in one easy to create experience. Further, it is a scalable and automated solution. Quiz advertising creates a marketing funnel which automatically classifies leads and generates information. Again, this cuts down on costs and saves time.
Startups are savvy at tracking and integrating their audience. Comprised of young and nimble teams, they are attentive to where users come from, which social platforms are best to use, and which ad variant leads to quiz completion. They excel at turning small budgets into big marketing efforts – and quizzes are a big reason why.
Boris Pfeiffer is CEO and Founder of Riddle Technologies. Starting companies has always been his passion. He set up his first company when at 17 years old, and since then he has started multiple companies and also set up the European operations for many U.S. corporations. Today Boris has over 17 years of highly successful international leadership experience in sales, professional services, operations, product development and marketing in the Internet and software industry.