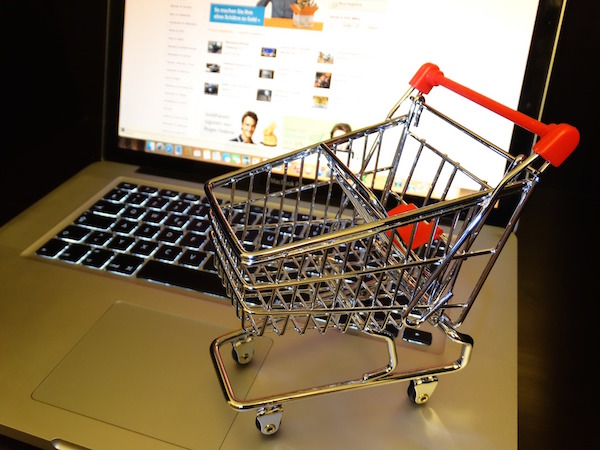 Ecommerce sales are greatly impacted by the overall strategic goals of the marketing initiative. When marketing leaders plan for enhancing ecommerce sales, they need to outline the scope of the campaign. There are many strategic channels that can provide fast results to ecommerce managers.
Here are a few ways that can help.
Email lead development.
"A permission campaign only grows in value, until it gets big enough that you can build an entire business around it." – Seth Godin, Bestselling author, Marketing Thought Leader.
When customers opt-in to your email marketing leads campaign, you can continue to remarket your niche products to them. Whether that be electronics or online apparel, any brand's strongest asset is its email list. The list can be generated over time or adopted from an orthogonal website's customer base.
Email lists that are grown organically tend to outperform those that are inflated, giving brands higher CTR and open rates. Email campaigns also need to be designed with the right target audience in mind to supercharge your ecommerce sales.
For direct to consumer ecommerce brands, such as essential oils, accessory brands, and technology products, among others, the email copy adds a lot, as well. Managers need to make sure that their email copy resonates well with the audience that has opted in.
It's important to make the copy as multisensory as possible. If you're talking about Bulgarian rose essential oil in your email copy, you need to emphasis the smell, sensation, and the after-effects. The same applies for any other product that can create an instant engagement with the reader within seconds.
Digital advertising.
Online advertising is a fast-growing arena of ecommerce marketing. Research from Harvard University indicates that while social media doesn't show direct impact, digital advertising has a strong hand in enhancing awareness and sales. All digital marketers need to use digital advertising, along with core SEO, to boost their web presence.
Digital advertising can be used in multiple formats, but the most effective version is the CPC model when driving ecommerce sales. This is because there is a direct correlation between the traffic coming into the website and the likelihood of a sale. It's also the most impactful when it comes to driving ecommerce sales fast.
The added bonus is that you can collect the customer's email information to use email marketing techniques again. You can then upsell and double the impact of the original marketing campaign. This is incredibly effective, when it comes to engaging with consumers.
It's also important to have an appealing graphic when representing your ecommerce store across online portals, according to researchers at Stanford Business. This reduces ad-skipping and enhances traffic to the portal.
Affiliate marketing.
Affiliate marketing is another powerful method to boost your ecommerce sales fast. It's one of the best ways to generate direct leads and can be made even more impactful when you add affiliate codes and coupon discounts.
You get to acquire new customers and obtain their email addresses for future remarketing as well. Affiliate marketing is also a simpler way to acquire customers, as you're simply working directly with the affiliate. The affiliate, in exchange, will tap into their highly engaged audiences to get you the right leads. You can then factor those costs into your marketing spends and get customers at scale.
The best way to approach affiliate marketing is to work within the parameters of your industry. For the essential oils industry, digital marketers can work with similar brands or online influencers in the space of holistic therapies.
Affiliate marketing can supercharge your ecommerce sales and needs to be supplemented with email marketing to ensure repeat marketing and optimization. It's one of the top ways to increase ecommerce sales fast.