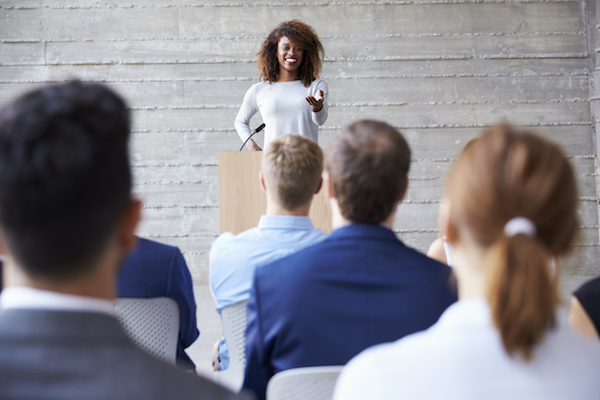 The youth are the future. They are the ones who will bring about the transformative changes so desperately needed in society. Inculcating the youth with the right values is a complex undertaking. In Angola, this comprises a paradigm shift from a traditional male-dominated mindset to one which is gender neutral. These ambitious objectives can best be accomplished by way of grassroots initiatives aimed at fostering a new mindset within the collective consciousness. Spearheading this evolutionary shift is Isabel Dos Santos, a self-styled leader, motivator, and force for positive change.
A strong and independent woman, Isabel Dos Santos walks the walk and talks the talk. She has endured the challenges faced by women in the workforce, many of whom have been sidestepped in a largely patriarchal domain. Fortunately, Isabel Dos Santos has a steel spine. Her unswerving determination holds her in good stead. A resident of Angola's beautiful capital city, Luanda, Isabel understands precisely how much potential her home country has to offer her countrymen and the world at large. Dos Santos is a game changer. A powerful and respected woman in her own right, Isabel has made it her life passion to fight for the underdog and win.
Giving Women and Children the Resources they Need to Succeed.
An engineer by trade, Isabel Dos Santos has worked incredibly hard to build multiple companies operating in Angola and abroad. These organisations include Unitel, CANDANDO, Zap, SODIBA and EFACEC, among others. Isabel perceives herself as a force for relieving inequality by creating opportunity for everyone. To quote Dos Santos, 'If you do something that's going to get somebody a job, then they'll be able to pay for their kids' school, and then their kid is going to be a doctor and then that doctor is going to probably help who knows how many other people, so it's very motivating. Much more fun than going to the beach.' This sums up Isabel's ideology – she is a force for good, for the young people, and for 'oppressed' women all over the world.
Isabel Dos Santos is the poster child of gender empowerment in Angola and a growing force throughout Africa. One of life's great ironies is that most African women are the hardest working people in society. They are the ones tasked with keeping families together, safe and nourished, as well as all the labor-related activities for day-to-day living. Empowering women is a top priority for her. Education forms the bedrock of her commitment to levelling the playing field for men and women. An electrical engineer herself, Dos Santos has excelled in her field, injecting innovation, imagination, and opportunity into every venture.
She routinely touts the value of skills training, equal opportunity, and education for the youth of Angola. Always under the microscope, Dos Santos remains cool, calm and collected. She is widely considered the perfect role model for women, affording them opportunities for empowerment to elevate their skill sets. As a caring entrepreneur, Dos Santos puts her money where her mouth is. Her companies actively recruit skilled women, provide for their educational growth and development, and engage in community building initiatives throughout Angola. Various examples of this abound with strawberry fields in Hulia, telecommunications network developments, substantial investments in electric vehicle technology and beyond. Her efforts are geared towards the upliftment of individuals, one at a time.
Youth Empowerment Initiatives.
True independence is only possible if people are able to support themselves and their families. In traditional African society, gender-specific vocations have dominated for eons. Dos Santos has broken that mold by becoming a force for change. Gender reforms are but one cog in the wheel that she is personally involved in. Her efforts are already bearing fruit, with many women advancing through the ranks to assume positions of authority in her own companies like ZAP, Unitel and EFACEC. Isabel's companies have also invested heavily in local children's hospitals, with the objective of providing for the health and wellness of the community. Her determination to stamp out disease, malnutrition and lack of opportunity is ironclad.
Isabel believes that corporate social responsibility is mandatory. She believes in giving back to the communities; as women prosper so too does the greater economy. This bodes well for community upliftment, technological innovation, and ultimately positive change. She initiated her changes within her own companies a.k.a. a transformative company culture and continues her work with individuals throughout Angola and the world. Multiple examples abound such as the paediatric hospital mentioned earlier, and clean water programs. One of the most exciting community outreach initiatives is the 'special day' program where volunteers join forces to assist an estimated 10,000 children across the country.
When quizzed about which charitable causes she participates in, her message is clear: 'The children are who I care about. There healthcare and education is at the core of everything that I do. One of the causes near and dear to my heart is the fight against malaria and I am fully committed to its eradication on the continent. I would dearly love to see Angola and the entire African continent filled with talented young people who are pursuing their dreams. Change is possible through education. Anyone who dreams of changing Africa must surely realise that education is the key. It begins with educating our girls. This is the challenge I've accepted.'