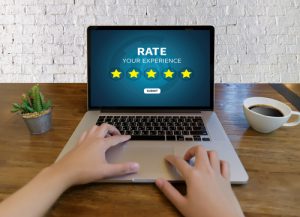 Today, businesses have a tight competition and reviews play a crucial role so you can achieve success. Consumers are way smarter nowadays as compared in the past, and many check online review sites, social media, and get referrals from family and friends before making a purchase or availing a service.
In this post, you'll learn the important benefits of reviews for a successful brand or business.
Reviews are Considered Social Proof.
The testimonials, feedback, and comments of customers that you see online, hear from the news, or read on newspapers and magazines are all social proof that drives a purchase. Online reviews are considered the primary source of social proof with a significant impact on sales. You can find reviews about products or services on different websites, such as https://www.anthonymancuso.net.
You can use social media as social proof, which is a popular way to promote your products and services. Real people or social media users and influencers usually boast of photos and videos of a product or brand. Social proof can change the game of how you do business.
Here are the benefits of social media reviews in terms of social proof:
Good social media reviews add credibility to your blog or website.
You're able to engage with other people and become the next topic of discussion in chat rooms and groups with your engaging posts.
You can respond to customer complaints and issues or negative comments, giving you a platform to defend your brand against negative criticisms. 
Reviews Increase Brand Awareness and Visibility.
Most shoppers check search engines before buying a product. Search engines have ways of indexing and surfacing web content and value fresh and original content. Customer reviews can help feed your content machine, thus keeping your brand favored by search engine algorithms.
Here are the benefits of reviews to your business when it comes to search engine ranking:
Online customer reviews provide you with a steady pipeline of positive content that Google and other search engines highly value when ranking websites.
When your business or website ranks higher, consumers want to see your site because you are considered as an authority.
Your brand leads to more exposure if you have good search engine ranking because online users usually click the sites on the first few pages of search engines.
Reviews Promote Credibility and Trustworthiness.
If many people agree that your products and services are excellent through reviews, these comments or feedback serve as word-of-mouth advertising. Whether you operate a family business, a company, or a major corporation, reviews are essential to your success. Growing, encouraging, and nurturing positive reviews is an effortless marketing strategy, most especially if you already have high-quality products and excellent services.
Here are the different sources of reviews you can take advantage of for the success of your business:
Online Reviews: These reviews emerge through digital marketing strategies, such as search engine optimization or SEO, content marketing, email marketing, and social media marketing. Customers usually leave good online reviews on blogs sites of different product niches. Online reviews include review websites, social media comments, product listings with reviews, and blog sites.
Traditional Reviews or Offline Reviews: Radio, television, newspapers, and magazine reviews from famous influencers in various industries prove to contribute to the excellent reputation of a company. You can hire experts or ask for help from leaders of the field or niche that your business belongs to, such as educators, celebrities, artists, politicians, and well-known enthusiasts.
Reviews Are Essential to Making Business Decisions.
You'll know through reviews whether your product promises success or if it needs to be modified or changed. Like surveys, product reviews can help consumers make informed decisions. As a business owner, you can also use reviews as a basis to make the right business decisions involving sales and marketing.
Here are the key business decisions you can make for your product or brand with the help of reviews:
Management Decisions: Reviews can help you identify if you need more workforce to handle customer service or factory workers to sustain customer demands. Also, reviews can help you determine if your staff needs further training to keep abreast with the latest trends in your industry.
Sales and Marketing Decisions: These decisions include product packaging, online and offline marketing campaigns, and retail or wholesale distribution.
Business Expansion: Reviews can help you reach more customers, as well as potential customers and investors across the globe. 
Conclusion.
Reviews are essential for successful product endorsements, making business decisions, and customer engagement. If you want to increase your product's visibility or brand awareness, consider seeking reviews from customers, influencers, and industry experts.