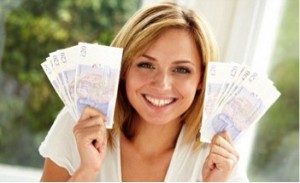 Europe welcomes over half a billion international visitors per year and is home to seven of the top ten most visited countries on the planet.
Its popularity is understandable. The continent's rich variety of cultures are easily traveled thanks to world-leading transport infrastructure and open border policies.
Investing in the continent is therefore an easy decision. Knowing which of Europe's gems is best suited to your investment, however, is a little harder. That's why we've come up with a list of three countries that we believe have the best potential for financial reward, below:
1. Switzerland.
GDP
$678.9 billion
POPULATION
8.5 million
GDP PER CAPITA, PPP
$62,125
Switzerland is a small nation situated in the heart of central Europe. What it lacks in total area it makes up for in height, with the country famed for its awe-inspiring mountains tops and pristine valleys.
Along with its natural beauty, Switzerland is also one of the wealthiest nations on the planet. The country ranked first in Europe in the 2019 Index of Economic Freedom thanks to its highly skilled labor force, impressive infrastructure, and low corporate taxes.
Switzerland imposes the lowest tax burdens of any country in Europe with a VAT of 7.7%. What's more, if you stay in Switzerland for less than 183 days within any given year, you are entitled to claim a tax exemption. Your taxation is further limited if you receive a work permit of between 90 and 120 days.
You also don't need to worry about double taxation. Switzerland has Double Taxation Agreements (DTA) with other countries - reducing the barriers surrounding financial and economic transactions across borders, protecting you from double taxation and making it easier for you to keep your taxes organised.
These elements have all helped to make the country a haven for foreign investment. Swiss corporate services, such as RISTER, continue to rise in popularity offering foreign investors a range of fiscal, accounting and HR services, as well as providing fiscal representation for holding companies and foundations in Switzerland. They also provide a nominee director in Switzerland who is well qualified to offer advice on corporate insurance, negotiate tax allowance with authorities, and handle administrative management.
2. Ireland.
GDP
$333.7 billion
POPULATION
4.8 million
GDP PER CAPITA, PPP
$73,215
Unlike landlocked Switzerland, the Republic of Ireland is very much an island nation. Its western coastline is home to the Atlantic Ocean and is some 4,000 miles away from its closest landmass: the continent of North America.
Its eastern coastline, on the other hand, is separated from its nearest neighbors Scotland by just a small stretch of the Irish Sea. Its conflict with Great Britain, which stretches back over centuries, resulted in the creation of a separate Northern Ireland in the early 1920s.
Known as the Emerald Isle, the Republic of Ireland is home to large sways of untouched grasslands. Its town and cities are perhaps best known for their lively pub scenes. A hearty singsong and a chat with a stranger are never too far away when Guinness is involved.
It secured the runner's up spot to Switzerland in the 2019 Index of Economic Freedom European rankings despite worries over government debt. The country was particularly praised for its skilled workforce and low corporate taxes, which have helped drive huge amounts of foreign investment in the country over the last decade.
3. United Kingdom.
GDP
$2.6 trillion
POPULATION
66.0 million
GDP PER CAPITA, PPP
$44,292
The United Kingdom (UK) of England, Wales, Scotland, and Northern Ireland is located in the northwest corner of Europe. For centuries this small island nation has held considerable sway over the world's economic, scientific, and political development.
Many fear this sway was potentially weakened by the country's decision to leave the European Union in 2016.  The 2019 Index of Economic Freedom, however, believes that the UK's open investment environment leaves it well placed to enjoy the benefits of new global trade relationships that Brexit could bring.
The index also praised the UK's strong financial sector, stable rule of law, and multicultural workforce.