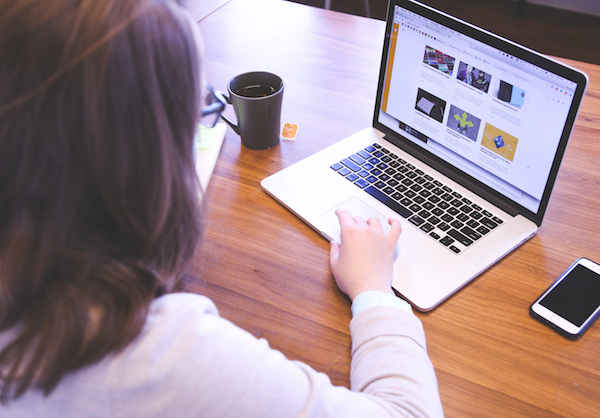 Your law firm website has been launched, but it's not generating any new leads. So what happened? Shouldn't the greater visibility a website gives your firm lead to more business? If it is a great website, then yes. But if it is a bad website that is not following the latest lawyer web design trends, then that could be just as bad as no website at all. Maybe even worse.
That is because a poor website could give your law firm a bad reputation, which is even worse than no reputation. At least with a lack of reputation, your firm is a blank slate, with a bad reputation you will have a stain on your character that will be hard to remove.
So what can you do to avoid this?
Below, we've outlined 6 signs your law firm most certainly needs a new website.
1. Your Site is Not Mobile Friendly.
Since many people use their smartphones to access the internet, it is important that your website is optimized to work well on handheld devices. This is called being mobile friendly. What it means is that your website is the same on a mobile device as it is on a larger computer.
The experience across both devices is uniform, which means that your site should load quickly and be easy to navigate in either format. That way, customers who visit your website on their smartphones will not be turned off by an experience that was clearly meant for a keyboard and mouse, rather than a fingertip.
2. The Website Has Duplicate Content.
There are many different reasons why a website may have duplicated content and they may not necessarily be malicious in nature. Regardless of the reason, it can have a negative effect on your website. Google does not penalize websites for having duplicate content, but it can hurt your ranking regardless.
The reason is that it may be a symptom of other problems on your website, which can confuse Google and prevent it from knowing what is important on your site. This can hurt your ranking in Google's search results. Duplicated content might also be a sign that your website does not have enough original content. That is another issue that can lead to a lack of conversions.
3. You Are Not Converting Visitors Into Leads.
That is the main reason you launched your law firm website in the first place, right? To get more clients who need your services. There could be any number of reasons why the people who visit your website do not become clients, and you need to do a thorough evaluation of your site to find out why. Here are some of the possible reasons:
You are not focused on your visitors' wants and needs. A visitor comes to your website because they have a problem that needs solving. As soon as they click on your site, you need to show them that you are capable of solving that problem. Don't waste time showing them your accolades and accomplishments — those can come later. Focus your homepage on showing them that you understand their needs.
No clear call to action. This is the button or prompt that encourages visitors to contact you and retain your services. So it needs to be prominent and easily accessible on nearly every page of your website. If the visitor is interested in your services but is unsure of how to contact you, then that is a lead that has been lost.
Poor, or non-existent, form submission. This is where visitors fill out their information when they are ready to hire you. Forms should be easy to find, clear, and easy to fill out. If a form is too complicated or time-consuming, then that is another lead lost.
4. Your SEO Ranking is Low.
SEO stands for search engine optimization and it is used to increase a website's ranking on the Google SERP (search engine results page). The higher a website ranks on the SERP, the more likely it is that someone will click on it. A savvy digital marketing company will take SEO into consideration during your law firm website development.
They will do so by performing the keyword research relevant to your practice area, keeping your content updated, making sure that your site is mobile friendly, and more. Great SEO is one of the sure ways to convert visitors into clients. To help you get started, check out this detailed attorney SEO guide from Dagmar Marketing.
5. Slow Loading Time.
Speeding up loading time on all the devices on which people access your website is a big part of SEO. The reason is that few visitors are willing to wait for a website that takes a long time to load. Most people lose interest and leave the site, never to return. So, decreasing loading times are a top priority if you want visitors to stick around. The longer they stay, the more likely they are to become clients.
6. Your Website Relies on Flash Too Heavily.
Actually, your law firm website should not rely on Flash at all, as it is an obsolete technology that most web browsers and operating systems have gleefully abandoned. One of the reasons is that Flash is notoriously unsecure, which leaves any website that uses it vulnerable to hackers.
The other reason is that it is a resource hog that often slows down the performance of any website that uses it. Considering that security and loading speed are two of the most important issues when it comes to web design, you should forsake Flash entirely. Especially since it will stop being updated and distributed in 2020.
A Better Website Means More Clients.
Once you make your website a more pleasant experience for people to visit, there is a much higher chance that those visitors will become your clients. There is a lot of competition when it comes to the legal profession and you do not want anything that puts you at a disadvantage. A poor website is like an anchor holding you back. Hire a marketing company that specializes in law firm web design and they will make sure that your web presence will lift you up instead of hold you back.