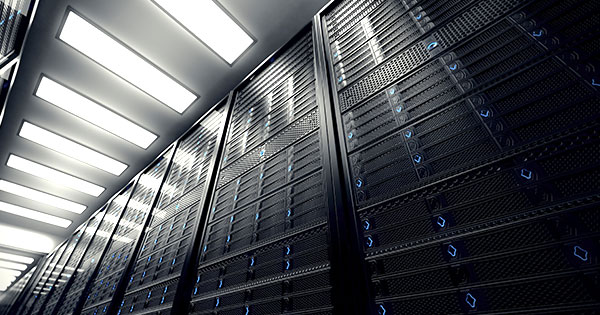 As a startup, you normally do not have the luxury of a big, fat budget like the mega-corporations. You are often trying to make the most of what you get while making effective use of resources. The best way to make your presence felt is through the digital medium. Having a website for your company or business has become an essential requirement. So, building a website should be of utmost priority. You will come across packages that offer dedicated servers and shared hosting. If you are on a budget, shared hosting is the most suitable option for your business. Although you can find cheap VPS hosting, but it may be slightly more expensive than shared hosting.
Here's a list of 3 best and cost-effective web hosting options for your startup website:
1. GoDaddy.
GoDaddy is a premium web hosting company and domain name registrar that needs no introduction. It has been in hosting business for over two decades. With a large client base, an arsenal of employees, and a host of servers, GoDaddy aims to stay at the forefront.
Could GoDaddy be the host for your next groundbreaking business idea? Read the GoDaddy review below to know more.
GoDaddy Review.
Being a well-established setup, the biggest advantage of choosing GoDaddy is knowing that you are in safe hands. The packages offered by GoDaddy are tailored for the various needs of businesses. However, the upselling may be a bit of a nuisance. You can enjoy a guaranteed uptime of 99.9%! Furthermore, it offers a single click app installation if you wish to link your site with apps, like WordPress.
GoDaddy offers a simple CMS to make page uploads quicker and easier. You can also backup and restore your data. Compared to the Economy Plan, the Deluxe Plan offers greater flexibility in terms of website management and storage data. In the Economy Plan, you get 100GB storage data for one website, while for the Deluxe Plan, you get unlimited storage data for unlimited websites.
2. SiteGround.
Founded in 2004, SiteGround is a highly rated hosting service provider, especially for WordPress users. In fact, they are officially recommended by WordPress as a host! With data centers spread over Asia, USA, and Europe, SiteGround goes all out by offering hosting services for both, Windows and Linux. Interestingly, it has a dedicated Startup Plan!
Does it have what it takes to make the cut for your business? Check out a quick SiteGround Review below.
SiteGround Review.
The SiteGround startup plan is best if you wish to enjoy their reliable services paired with top-notch customer service. If you are setting up your website for the first time, SiteGround is perfect for you since the tutorials will come really handy. Due to its presence across three continents, you can choose the data centers suited for your needs.
Businesses can really make the most of the free and instant setup of CDN from Cloudflare and SSL certification from Let's Encrypt.
SiteGround offers the following plans:
StartUp: Single website with 10GB of website storage capacity and 10,000 monthly visitors
GrowBig: Multiple websites with 20GB of website storage capacity and 25,000 monthly visitors
GoGeek: Multiple websites with 30GB of website storage capacity and 100,000 monthly visitors
3. FatCow.
FatCow is dedicated to offering hosting services to small businesses, startups, and individuals. With an adorably cute mascot and witty advertisement and marketing, the company has been keeping simple and straightforward since 1998. Plus, FatCow is eco-friendly and environmentally conscious as it operates entirely on wind energy!
Through its unique campaigns, FatCow has already drawn attention to itself. Does it have enough to put you in the spotlight?
FatCow Review.
The greatest advantage of availing FatCow services is that you can use a single account to host unlimited domains, subdomains, add-on domains, and parked domains. Additionally, customer care support offered by FatCow (called Moo Crew) is highly superior and is readily available over various channels.
FatCow is the perfect platform if you are looking for robust email tools. You can setup catchall email accounts, autoresponders, and email aliases. Another factor tipping the scales in the favor of FatCow is the attractive yet honest pricing. There is no fine print or catch regarding the plan pricing and the payments.
This rounds up the list of best web hosting services for your startup website. You can make your choice depending on the services, features, and plans offered by each of these web hosts. Every business has different requirements. Availing the services of a web hosting company is worth the investment. Choosing the best one will ultimately result in the growth and expansion of your business.