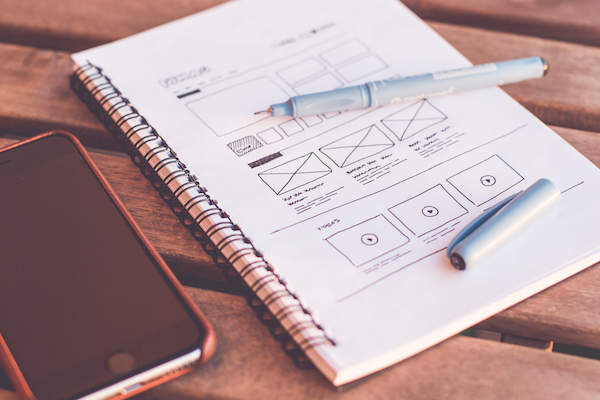 Want more traffic to your business's site? Give your visitors a better experience. Here's how to improve a website by redesigning the user interface.
Your website is your right-hand man for boosting your online marketing efforts. When you have a bad user interface, it can cost you major blows.
So how do you improve user experience and make your customers happy? There are easy tactics you can use to improve your site's interface without doing a redesign overhaul.
Don't get stuck wondering how to improve a website and its user interface. Try these nine techniques to make your site more user-friendly today.
How to Improve a Website and Its User Interface.
Today's marketing landscape moves so fast that it can be hard to keep up with the changes. When you have an outdated website, it can mean a serious drop in traffic. To prevent this from happening, try these tricks to get the website improvement you need.
1. Boost Your Site's Security.
Most abandoned online carts are due to poor security. If you don't have a security system in place, get one. Then be sure to display your security badges so that customers feel safe buying from you.
2. Use Fewer Pages.
Having too many pages that link to dozens of different topics on your website can be confusing. Simplify your site by removing pages you don't need and organize your content into tabs that make sense.
3. Focus on Your Headlines.
Your headline is what first grabs your customer's attention. Make your headings clear and include keywords.
4. Include Attractive CTAs.
Your CTA buttons and links should be visually attractive to your viewers and easy to see. Think about the color and design, and use them in a way that helps your visitors navigate your site easily.
5. Check for Errors.
You need to regularly check your site for errors so that you don't lose visitors. Finding a 404 error page will annoy your visitor and stop them from coming back for more.
6. Make It Flow.
The best UX websites will give visitors a smooth online journey from beginning to end. When your viewers don't know where to click next, they're likely to give up and go to another site.
Boost your site's flow by including clear messages that tell the customer where to click next. Not sure how to make this happen on your site? Professional web development services can work with you to get your site upgraded and flowing smoothly.
7. Use White Space.
When you want to design each space to pop, you'll need the right amount of white space around your titles and images. Try one of these simple website ideas to find the style that's right for you.
8. Increase Speed.
You have 10-20 seconds to capture your visitor, and a page that never loads will guarantee a quick exit. Optimize your site so that it loads faster and doesn't frustrate potential customers.
9. Make It Mobile-Friendly.
Google will penalize your site if it isn't mobile-friendly. Also, visitors scrolling their smartphones to shop will hate navigating your site. Editing your site so that it's mobile-friendly is a simple process that will spare you headaches down the road.
Make Your Customers Love Your Site.
Your customers' happiness should be your number one priority when designing your website. Knowing how to improve a website means knowing how to change the user interface to a simple and clean format.
These simple steps will give your website a facelift. When you're ready for more, check out these user experience best practices for GDPR-compliance.